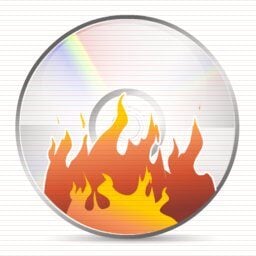 The full form of ImgBurn is Image Burn. As the name implies, ImgBurn is a freeware tool to deal with the burning of image files. It has been made to work with several image file formats, including UDI, CDI, ISO, NRG, PDI, and BIN/CUE. Additionally, this program can produce data CDs, DVDs, or even Blu-ray discs. It has a user-friendly interface and has three different modes to accommodate different user requirements: Build mode, Write mode, and Read mode. Furthermore, the disc is examined in Verify mode to make sure it can be accessed, and the user drive is inspected in Discovery mode for usability.
ImgBurn was developed by the company Lightning UK, which focuses on creating multimedia programs, most of which are intended for burning and backing up images and DVDs. All software produced by Lightning UK is said to be safe for user systems and free of spyware and adware.
Features of ImgBurn
ImgBurn is extremely light in comparison to apps of a similar type. Its total installation size is less than 1.8MB. It supports many file types, including DVD, BIN, ISO, CUE, GI, IMG, PDI, MDS, DI, and NRG.
It helps build and create DVD video discs, Blu-ray video CDs, and HD DVD video discs from a VIDEO TS folder, a BDAV or BDMV folder, and an HVDVD TS folder, respectively.
ImgBurn also provides the burning of multiple photos with the support of an image queue without any disturbance. It provides full support for Unicode files and folder names.
The ImgBurn supported operating systems include Windows 10, Windows 8, Windows 7, Windows 2008 R2, Windows 2008, Windows Vista, Windows 2003, Windows XP, Windows 2000, Windows NT4, Windows Me, Windows 98, and Windows 95, including all the 64-bit versions. Additionally, it formally supports the wine as well.
ImgBurn is built on the DVD Decrypter's optical disc burn engine, but it is unable to get beyond encoded DVDs' copy safeguards. ImgBurn can generate image files from unprotected CDs and DVDs, but it is unable to disable copy protections such as the Content Scramble System (CSS) protection. For this purpose, it is feasible to employ third-party software like DVD43, an intermediary driver that smooths the functionality between software and hardware.
The Limitations of ImgBurn
ImgBurn does not allow burning or ripping RAW discs.
ImgBurn does not accept DVDs with multiple sessions.
ImgBurn cannot write data to the subchannels of the CD.
ImgBurn does not allow disks to be copied directly without developing an image file first.
The ImgBurn application can only be used to burn one drive at a time during each session.
How to Use ImgBurn
Once ImgBurn has been downloaded and installed on the computer, then English is set as the default language of this application. Download an external language package and unzip it to the Language subfolder wherein ImgBurn is installed, for example, C: Program FilesImgBurnLanguages, if another language is required.
Select the original image file, target disc and required number of copies when burning a disc. It also allows shifting to testing mode to see if ImgBurn experiences any issues or the user is uncertain of the choices or worried that the disc will be destroyed. Along with the features already described, the main screen also allows finding the discs put into the computer and verifying the integrity of data after disc burning.