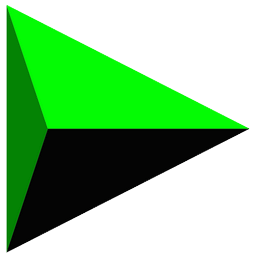 Internet Download Manager Download
The Internet Download Manager, commonly known as IDM, is a shareware piece of software used to schedule and manage downloads.
Internet Download Manager is a tool that accelerates the download speed and also allows users to organize their download better. The software gives users the power to categorize download on their own however they want. If for whatever reason a download has been interrupted, the Internet Download Manager is able to resume from where you stopped when connections are in place. In case the download format is corrupted the software restarts a fresh download without you having to go to the specific site to restart the download manually. It is able to take over and control downloads from a web browser such as Firefox, Chrome, Internet Explorer, Opera and basically any other web browser.
Features Resume downloads and Error Recovery
At times when you are downloading content from the internet and the connection is lost before it's done, the content gets lost. With Internet Download Manager, whenever such an interruption occurs it's able to resume immediately when the connection is back. In case your computer shuts off you still can get back to downloading a file without having to browse the source again. Internet Download Manager also applies to damaged content when the software can restart a fresh download.
Increases the downloading speed
The Internet Download Manager is able to increase the download speed by up to 5 times. It is able to achieve this by creating multiple connections to the server, making it possible to break down the file its downloading and generally speeds up the process. The fact that it's also able to resume a download from where it stopped is also another reason why the time to download a file is reduced.
Simplicity
Internet Download Manager may not have the most beautiful interface but it's simple to use. The arrangement if the interface is simple and easy to understand. Everything is clear and anyone can be able to navigate through it. There are no difficulties in understanding terms used on the page, The default setting is okay and possible to work with.
Scheduling of downloads
With Internet Download Manager, you are in control of your file downloads. Internet Download Manager allows you to schedule download by controlling which file while downloading after which ones. It also allows you to make changes to the number of files to download at the same time for priority purposes. You have the power to add a file to the download later list. The file will automatically start downloading at the time you have scheduled it.
There have been several updates to the program since it was introduced. The download speed Internet Download Manager has by far improved the users' lifestyle and saved them a lot of time. With this download manager, you don't have to visit a site to download the content again. You also have a better organization of files which means you don't have to spend time looking for a specific file. It's available for download and compatible with windows 7 or higher and with 32 bits and above. There is also an available version for Mac OS. To access all the features you are required to purchase a suitable package.