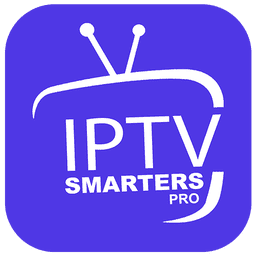 IPTV Smarters Pro Download
The IPTV Smarters Pro is a nice little streaming app that allows users to access television programming via several platforms. Not only is the set up easy, but it is also efficient, powerful, and full of impressive graphics. Users are also able to upload different playlists and play live movies. You can decide between  a free version or a premium version. Either way, you will be impressed by the thousands of accessible channels. The low price and clear quality is also a plus. 
IPTV Smarters Pro works with Android, IOS, Windows/Mac, Firestick, and Samsung/LG. When you are ready to download, all you need to do is follow the instructions from the home page. Each device will have a different set of steps for installation. Once downloading is successful, you will be able to unlock premium features like master search, parental controls, picture-in-picture view support, and more.
While the apps have some similarities, there are some differences you should take into consideration depending on the features you want. First of all, the layouts are different. The regular version is not equipped with an external player. Google Play Store does not carry the regular IPTV version.
Features
Add eternal players
New media player controls
New layout
Master search
M3u support
Change buffer size
Ability to fix bugs
Loading of playlists
Multi-screen support
TV catchup streaming
Cost
This depends upon the downloading service you use and the package. For instance, you can pay $9.99 for a basic one-month package that includes thousands of live channels. You can also upgrade to a 12-month subscription plan for $59.99.That is a deep discount but you can access the same features. The packages all include access to sports channels, movies on demand, live channels, PPV, TV Guide, and full HD and SD channels.
Disadvantages
While IPTV Pro is a great app, it does have some drawbacks.
There can be outages and interruptions due to weather or if the server is very busy.
If your area is currently affected by heavy rainfall, channels may be disrupted until the weather clears up. "Services currently not available" is what you will see if your area is being affected. This is something that also happens intermittently.
Audio and lip syncing issues can arise where the audio does not match because either the audio or video has slowed down. In most cases, it will only affect your programming for a few seconds.
There are times when the channels can experience pausing and buffering. While this doesn't happen often, users should know that it will interfere with downloading.
Overall, a lot of people are switching to IPTV Smarters Pro due to the price and the number of accessible channels. The app is also compatible with several devices, which makes it very convenient. The ease of downloading also makes it a winner. So, if you're looking for a television app that is no fuss, cheap, and gives you the programming you want, IPTV Smarters Pro is what you're looking for. Purchase a subscription today and yourself up to a new world of programming.