---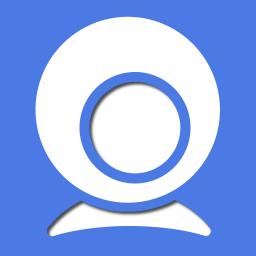 While every laptop seems to have a built-in webcam nowadays, for one reason or another, you might prefer to use another source for video. If your phone has a significantly higher quality camera than your computer, you may want to hook it up to the computer and use its camera instead. In most cases, you will not be able to do this without a third-party app facilitating the process. Thankfully, Iriun Webcam is software that can help you to do this without much fuss or frills.
Software details
---
Android / mac / Windows 11
Software description
---
Iriun Webcam is basically an app that allows users to utilize their phone camera as a webcam on their desktop or laptop computer. It can be extremely useful for users who have Zoom meetings, video conferences, or other obligations that require a high quality camera that's better than their typical laptop camera.
This app is helpful because it saves users money and frustration. When you use this app, you do not need to go out and buy a new webcam. You can use the technology you already have to accomplish certain tasks. It can be helpful for users on a tight budget or those who only need a webcam for a short period of time. Also, if you have an iPhone or other phone that is known for its high quality camera, you will be able to look crisp and professional in your virtual video interactions.
If you want to record video to post online, using your phone camera as a webcam will make your videos look higher quality if you do not have a great built-in camera on your computer. You will have all the benefits of a stationary camera that a webcam holds with none of the hassle or expensive pricing.
What are the features of Iriun Webcam?
The main features of this app include converting your phone camera into a webcam and its compatibility with PC and Mac OS. This means that you will be able to use this software on most computers. Since it is compatible with PC and Mac operating systems, you won't have to worry about whether it will work with your device if you have those.
Also, the makers of this app have launched a low-cost Virtual Reality headset that makes your phone a VR device.
disadvantages
The main disadvantages of this webcam are that it does not improve the quality of the video and audio beyond what your phone can provide. If your phone camera is not very high resolution, this app will not fix that. Some users have also complained about an inability to resize the video while using video conferencing apps.
Before you use this app in a professional setting, you should test it out to make sure that it works on your computer and that it stays at the size you want. The last thing you want to do is find out that this app does not work the way you had hoped while in an important meeting or professional interaction.
How much does Iriun Webcam cost?
This app is completely free to download and use. This is pretty impressive considering the helpful service it provides. This can save users money on a new webcam. If you use it and don't find that it suits your needs, you will not have to worry about being out tens or hundreds of dollars, unlike with traditional webcam solutions.