---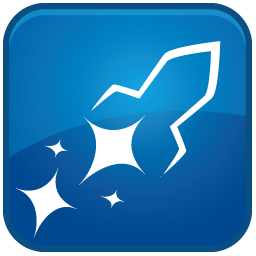 JetClean is an app that will clean up your personal computer, increasing the device's overall longevity. This software also improves your device's performance ten-fold because it makes room for more data. The cleaning process does not take long at all, and it is easy to complete. It can be used on older or newer devices. Even if your device is new, it may already have a bunch of unnecessary files. JetClean locates and illuminates them so you don't have to. This product comes in handy, especially for students and business owners. It is common for temporary folders but you may forget to delete them once they are no longer needed.
Software details
---
Software description
---
As its name indicates, JetClean cleans out your computer. It can detect unused files, temporary files, downloads, and outdated files on your device. It also protects your personal information. The simplicity of the one-click process will provide you with a faster and better system. JetClean is perfect for those of us who do not have time to sift through computer files. JetClean clears individual items or mass amounts depending on what is on your PC.
Main Functions and Features of JetClean
JetClean has a wide variety of tools and options that work together to create an effective product. The software's onboard technology allows it to clear your PC of debris, hidden files, and more. Also, JetClean is considered to be "lightweight." Therefore, it clears up your system while taking up very little space on your device. Instead of adding issues like some software might do automatically, it removes bothersome files. So you will not have to worry about having to delete it and reinstall it at any point. Perhaps the most enlightening function is that it detects viruses and malware. That means that it will make you aware of any viruses in your system. This in turn protects your personal data and lets you know what you need to do to proceed.
Advantages
With JetClean, you will not have to worry about figuring out how to operate each feature. This product is easy to use; just one click can eliminate unnecessary files from your device. It is also incredibly reliable and will not take up a lot of space on your computer. However, its modest size is no indication of its overall power. JetClean works quickly to delete junk, your PC's Recycle Bin, temporary files, downloads, and anything clogging your system. Once you have obtained this software, it will continue to clear out and optimize your device. Restarting your PC will become faster. And with JetClean, crashes will become a thing of the past.
Try JetClean For Yourself
With the multiple uses for internet devices nowadays, it is important that you obtain protective software. You will need to choose one that will eliminate unneeded files while protecting private information. Declutter your personal computer with JetClean and watch as your device's speed increases, which can subsequently increase your productivity. One virus on your device can cause your entire system to crash and all of your files to be gone. Therefore, you need to protect your device while you still have the opportunity to do so.