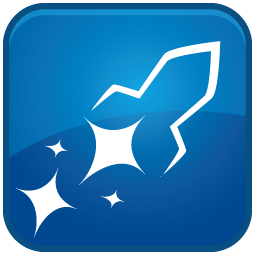 Jetclean is a tool designed to optimize your PC by focusing on protecting your privacy and cleaning up your system. It ensures the deletion of browser data such, as browsing history, search history, and cookies.
Jetclean offers scanning to target cache files, residual files, and invalid registry entries. The automated fixes provided by Jetclean help improve the speed and stability of your system. Scheduled cleanups enable you to automate the process of keeping your PC clean and optimized. Additionally, the software includes PC tune-up features that efficiently manage memory usage and defragment drives for performance. Its user-friendly design makes system enhancement routines simple for beginners. Jetclean strikes a balance, between confidentiality and performance due to its emphasis on erasing footprints while creating a computer environment.
Driver Updates
Jetclean performs checks, on the hardware drivers installed on your system by comparing them to known versions. It identifies any drivers. Facilitates direct downloads of certified updates from the manufacturer's databases. It enhances the performance of your components by optimizing graphic, audio, and motherboard drivers. Users can enable auto-update for effortless maintenance. It also allows for fixes specifically tailored to devices.
In case any issues arise Jetclean offers a rollback feature that restores drivers. Its proactive driver management ensures interaction between components, preventing conflicts and problems. Keeping your drivers up, to date promotes system stability and speed improvement. With Jetcleans automated driver updates, the maintenance process becomes simplified through verification and seamless replacement.
Junk File Cleanup
Jetclean is a tool that helps speed up computers by finding and removing files. It scans for system caches, leftover files, updates and corrupted downloads. It also targets web cookies browsing history and temporary app data. With one click you can free up storage space. Additionally, it offers customizable scanning options to refine Windows components. Users can find the fixes for your system automatically with the AUTO option. You can even schedule cleanups to keep your computer running. By removing junk files Jetclean helps reclaim capacity. Improves overall performance. Users will notice operations thanks to the under-the-hood improvements provided by Jetclean's junk reduction capabilities. Finally, it helps streamline systems by eliminating clutter.
System Backup and Restore
Jetclean offers a feature that helps protect your system by creating backups. To make things easier, Jetclean also allows you to set up automated scheduling for the process. In case something goes wrong with your system, you can quickly restore it to a state with one click using Jetcleans restore feature. With management, it keeps track of versions of your backups and automatically deletes older sets. It gives you better control over storage space. Additionally, Jetcleans backup imaging functionality makes it simple to migrate all your data and settings to a computer. Backed-up systems provide a safeguard against any disruptions or issues that may arise.
System Optimization
Jetclean helps improve the performance of your system by tuning it. It organizes scattered entries, in the registry through defragmentation. It. Removes invalid registry keys. By consolidating files and folders it optimizes your drive. The startup manager disables programs that launch during boot time making it faster. Your system's graphics settings had adjusted to enhance the visuals. Memory optimization closes processes that consume resources and empties standby RAM. Through automated or scheduled optimization, the software ensures your system maintains peak performance over time. The smooth operation of your computer will achieve through tuning by Jetclean, which applies fixes to maximize speed and stability. With Jetclean, you can enjoy an experience, with a functioning system.