---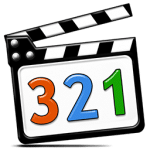 K-Lite Codec Pack Full Download
K-Lite Codec Pack is a collection of various video and audio codecs that are useful for the Windows operating system. Not only is this codec pack powerful, but it also doesn't negatively influence the performance of your system. With this tool, you can play all video and audio files without worrying about their compatibility. Since it is updated every now and then, it offers support for the latest file formats. It's a user-friendly application that can be fully customized to suit your needs. This is a freeware application and you can make the most of its features without any limitations.
Software details
---
Windows 10 / Windows 7 / Windows 8
Software description
---
K-Lite Codec Pack is a comprehensive set of audio and video codecs. You can quickly download and install it on your PC and get free to play videos, music, and movies of any and every format. Developers frequently release its updates to ensure it's compatible with the latest file formats.
This is a customizable solution. While installing it, you can modify its settings to best fit your needs.
Resource-Friendly
When you install a new application, particularly a codec pack, it's natural to worry whether or not the application is resource-friendly. However, this codec pack is the right solution for you due to its efficient nature.
K-Lite Codec Pack doesn't require plenty of system resources to operate. This is the reason why it won't slow down your PC. It works in the background so you can continue with your important tasks. Moreover, it is a lightweight tool that consumes very little system memory space.
Compatibility
The most prominent feature of this application is that it is compatible with a wide range of audio and video file formats. Here are some of these:
AVI
VOB
FLV
MKV
MP3
MPEG
MOV
OGG
AAC
FLAC
Basic Functionalities
You can find many useful codec packs online with advanced functionalities. Such applications are appropriate for advanced users since they are more complex. However, if you're a beginner, you should go for a straightforward solution with intuitive user interface and basic functions.
K-Lite Codec Pack is a useful application that comes equipped with core features. Even if you don't have much experience of using codec packs, you can avail its benefits.
Reliable Application
No one wants to use an application that may contain malicious content. This software is a reliable solution for your multimedia needs. It's free from unstable codecs that may contain bugs and seamlessly plays audio and video files without hassles.
If you have other codecs installed on your PC, it may lead to conflicts. In order to prevent such issues, the software automatically removes pre-installed codecs during the installation process. It is capable of identifying and deleting hundreds of different codecs as well as filter packs.
To conclude, K-Lite Codec Pack is a complete codec package. It offers support for 32-bit as well as 64-bit audio and video codecs and lets you play the desired files on your system. It's a user-friendly tool and you should give it a try.
Alternate Softwares