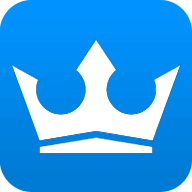 Android users often use applications to maximize the use of their smart devices. KingRoot allows users to enhance privileges on their Android devices so that they can gain more control of their operating system. This application is designed to be rooting software.
KingRoot is a software tool designed to allow Android device owners to easily root their smartphone or tablet device. Once done, users gain access to various functions that enable them to maximize the potential of their mobile device and customize it as desired – for instance removing any bloatware installed by manufacturers or cell providers; blocking intrusive ads; installing advanced custom ROMs; creating backups of their entire system etc.
Rootmaster software is easy-to-use and provides users with a straightforward guide on how to root their device. In addition, its light size means it doesn't take up a great deal of memory space on mobile devices – perfect for users seeking storage savings!
KingRoot makes rooting a device easy! First, users must enable USB debugging on their mobile/tablet device. Next, attach their device via a compatible USB cable and click the root button visible on KingRoot's screen before clicking "root." KingRoot takes care of everything else quickly completing its root process in minutes.