---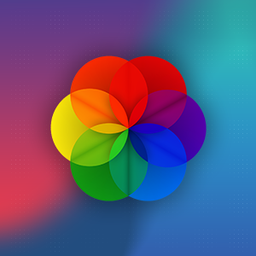 Lively Wallpaper Download
The Lively Wallpaper application is something that all computer users should install on their device as soon as possible. It has revolutionized the way that people create wallpapers for their computers. They can use this simple-to-use application to help create something truly unique and beautiful. Best of all, it is free for all users, and it is open-source, so there is new functionality being added to this application all the time. Today, we want to look at what else makes Lively Wallpaper so outstanding. 
Software details
---
Software description
---
Zero Resource Usage
The wallpaper that you select with Lively Wallpaper may be something that is live and interactive. However, when you run other applications such as your favorite computer games, your Lively Wallpaper will pause and not use any resources. This means that you don't have to worry about your wallpaper taking away from the resources that you require to run other features on your computer. Most users prefer not to take away from the functionality because of their wallpaper, and Lively Wallpaper makes sure they never have to.
Myriad of Features
The use of Lively Wallpaper means that one is interested in the wide range of features that it has to offer. It has so much more functionality than you are likely to see with other types of wallpaper makers. You can tweak your wallpaper endlessly until you are able to find just what you want to look at every time you turn on the computer. From live videos to extremely colorful features, your Lively Wallpaper application will help you get all of the functionality that you need out of an app like this.
Multi-Screen Use
The amazing wallpaper that you create for your computer is only as useful as your ability to apply it to multiple screens. If you can only put it on one screen at a time, then you aren't going to get nearly as much utility out of it as you might have otherwise. Thus, you should look at Lively Wallpaper as your wallpaper maker for the future. All of the wallpapers that you create on this program may be applied to multiple screens. This means that you apply the beautiful wallpaper that you have created to any screen that you desire. There is no longer any reason to be afraid that you will be stuck with looking at it on one screen only. It will all be there ready to go for you just when you need it.
User-Focused
There are other wallpaper design applications in existence, but they are not typically designed in the most straightforward way possible. Sometimes the engineers behind those programs get a little overzealous with their creations and make something that is not easy for a non-engineer to understand. That is not the case with Lively Wallpaper. You should be able to fully understand what you are look at and what it means from the moment you begin to use the program. It will allow you to have the opportunity to get to work sorting the design of your wallpaper and how it will work for you right away.
Customize Your Creation
Your wallpaper should say something unique about you, and this means you need to customize it to your specific tastes and preferences. If you do so, you can walk away with a fresher looking design than you ever would have imagined. On top of that, your computer will truly say something about who you are as a person. Both of these things are very important to most people, and you shouldn't take any of this for granted. Look at how you can create the exact wallpaper that you need to fulfill your desire to have something that works on a functional level for yourself.
There are a lot of things that you can do with a wallpaper to make it your own, and you should be granted access to the opportunity to do so on your own time. If that sounds ideal to you, then you need to look at the various methods that people have used to create a wallpaper that speaks directly to their personality.
Easy to Alter Wallpapers
Another thing that people sometimes forget about is the fact that they are likely to want to change of their wallpaper from time to time. Things change in their life and they may want to update their wallpaper to reflect their latest interests, hobbies, etc. If that is the case, then it is great to be able to make those alterations as quickly and easily as possible, and that is what Lively Wallpaper provides.
Go into the system and change what is no longer serving you until you are able to produce something that works extremely well. It is all about making sure you have a wallpaper that you are pleased with and that meets your specific interests. Continue to change things up until you find the exact look that you are going for.