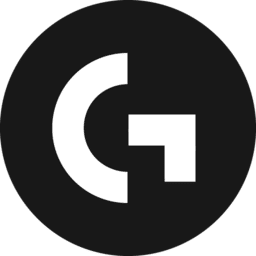 Logitech G HUB is one of the most versatile pieces of software available today. It allows users to configure their accessories and customize settings for various gaming devices ,including mice, keyboards, headsets ,and more.
Logitech G HUB controls all aspects of your device's performance ,from customizing lighting effects to creating macros or setting up profiles tailored to individual games and applications. The intuitive user interface makes navigating through menus and connecting peripherals easy while the in-depth customization options give even serious gamers plenty to do.
By total control over peripheral configuration Logitech G HUB ensures that users can get just the right inputs they need for any game or application scenario without having to deal with complicated external software solutions. It's an invaluable tool that takes care of day-to-day needs and allows hardcore gamers total control over their setup.
Game Integration
Logitech G HUB is a unified software platform for gaming. It integrates all the different gaming components like keyboards, headsets, mice ,and others in one place. This becomes very helpful as customizing settings has become easy. It provides perfect control to customize the overall gaming experience. It makes updating drivers easy with automatic notifications for latest versions available. The lighting of each device can be regulated or customized differently ,creating visuals that increase the excitement of playing games.
Game Sense integration helps understand game states across popular titles providing more immersive experiences when interacting with their devices. The preset profiles add convenience and a feature allowing gamers to create their profiles according to their needs. It provides an individualistic approach when playing games easily accessible through Logitech G HUB.
Device Customization
Device Customization of Logitech G HUB allows you to take your gaming experience to the next level. You can customize every aspect of any compatible device to match your needs and preferences. You can configure buttons on the input devices per your requirements, manage profile settings, customize RGB lighting for notifications and color matching, create macro commands for complex game actions. It offers up-to-date support updates so all connected devices run with most recent software versions.
Moreover, Logitech G HUB helps monitor system performance levels while playing games. It provides helpful stats about them like temperature data or latency info. Device customization gives users personalized control over their peripheral setup, enhancing their gaming experience.