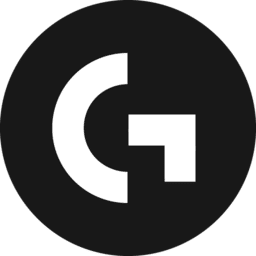 The new G Hub software allows users to fine-tune and control hardware such as headsets, speakers, keyboards, and gaming mice. This is all made available through an easy interface and customizable software. Users can change settings via advanced technology and even tap into a profile library. Additionally, the G HUB provides access to device drivers, software features, and tips and tricks. Automatically unlock as many features as you like and customize them to your specifications.
Logitech Gaming Software (LGS) has long been considered one of the best solutions for managing your gaming mouse, keyboard, and headset. There have not been any significant alterations to the program's graphical user interface (GUI) or aesthetics for quite some time. Logitech designed the G Hub to deal with this issue. The new peripheral management software from Logitech is visually appealing and packed with features, but it does have a tiny learning curve. Logitech G Hub is an extremely straightforward installation method in comparison to competing software. Listed below are some key
Multiple Profiles of Users
G HUB provides automatic firmware upgrades, so your devices are always running the most recent version. G HUB enables the establishment of multiple user profiles, which may be rapidly toggled between (even while playing some games) .It facilitates the use of different preferences and settings by different persons using the same computer. Naturally, you may use these profiles to rapidly switch between different settings for yourself.
Easy To Use
It highly recommended downloading Logitech G HUB to set up your (new) Logitech devices because of how intuitive it is. In addition to ensuring that your hardware is always up-to-date, the program also lets you set up distinct profiles for different games and instantly switch between them. You can get an edge in online competition by downloading a pro player's sound EQ profile for your headset, for example. For all these reasons, we think it's a good idea for everyone utilizing Logitech accessories to at least check out the software. Logitech G Hub is an extremely straightforward installation method to competing app. You can back up your settings to the on-board memory of your peripherals (if supported) before removing the software if you are very certain you won't accidentally mess things up.