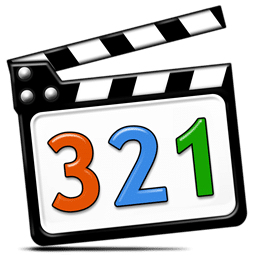 Media Player Classic Download
Media Player Classic (MPC) is a video codec package and an open source media player. It supports most multimedia files, including AVI, MPEG, MKV, MOV , FLV and MP4.
Media Player Classic offers a wide range of features like support for multi-threaded decoding of H.264/AVC1 videos, playback speed control using hotkeys ,and more. MPC includes software components to optimize the experience ,such as audio equalizers and visualizations.
Furthermore, Media Player Classic allows users to easily save a playlist for playing multiple videos one after another. There are several customization options available when using this application. Such as integrated subtitle renderer and changes in quality settings ranging from low to high definition HDTV formats. It offers great support for 3rd party plugins. So, you can extend its functionality according to your needs making it a versatile alternative for regular Windows Media Players.
Enhanced Playback Controls
Media Player Classic is an excellent audio-video media player that offers sophisticated yet easy to use playback controls. It has precise and reliable features such as Increment/Decrement Timer, Timeline scroller and other powerful options compared to its competitors. With its out of the box video quality settings you don't have to change them manually each time while playing different videos. The Preview feature let's you see what changes are being made in pre-visualization real-time before saving it for permanent usage.
Video and Audio Effect
Media Player Classic includes a Saturation adjustment Slider or Selective Color Adjustment controls for changing Brightness/Contrast values on particular colors. There is also Image Sharpening Controls for better focus during playback in higher resolutions.
Media Player Classic also has Filters loaders that give access to custom filters such as anti-aliasing or denoising effect. These effects give high picture quality while playing back content in low resolution formats. Its GPU Plugins allow color correction with gamma value adjustments helping users enhance the playback.