---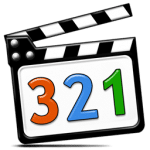 Media Player Classic Download
Media Player Classic-Home Cinema is a simple multimedia player available for Windows OS users. It offers support for a large number of media file formats. You can enjoy your favorite movies and listen to your favorite songs. It's a light-weight application, which is why it doesn't lower down your system's performance. It's a free and open-source tool that doesn't disturb you with annoying ads. It contains a variety of options that you can easily access through its menu bar. Its sleek and user-friendly interface makes it a great choice for users of varying experience levels.
Software details
---
Windows 10 / Windows 7 / Windows 8
Software description
---
In order to enjoy videos and music, you need to download a multimedia player on your system. Media Player Classic can be a good option for you due to its classic look. It's quite similar to the older version of Windows Media Player, but offers a wide range of options.
Play Multimedia Content
It's a stable platform that facilitates you to play audio and video files. It supports all common formats such as MP3, MP4, AVI, AIFF, FLAC, WAV, OGG, DVD-video, QuickTime movie, MIDI and much more. You can play a file by browsing the system memory or with the help of its drag and drop option. Since there are no annoying ads to disturb you, you can enjoy the experience to the fullest.
You can adjust volume and increase or decrease rate via its Play menu. If you want to load subtitles in any movie or audio file, you can conveniently do so through its menu bar.
Create Playlists
Media Player Classic facilitates you to create playlists. You can add all your favorite songs to this list and enjoy them whenever you want. You can enable auto-repeat option so that you can listen to songs without interruption.
The software allows you to import playlists stored in other formats. You can download Windows Media Player playlists or load files from other multimedia players with just a single mouse-click.
Customize the Software
A prominent feature of this application is that it's a customizable solution. You can customize its operations and appearance as you want.
Let's take look at some of the settings you will find in its Options window:
Player Settings – formats, shortcut keys, logo, web interface
Playback Options – DVD/OGM navigator, output file, shaders, full-screen monitor
Filters – external filters, audio switcher filter, audio renderer
Subtitles – text styles, language settings
Miscellaneous Settings – tweaks, color controls, automatic update check
Lightweight Application
A major issue with multimedia players is that they are quite heavy. Therefore, these tools occupy a significant portion of system hard disk. Moreover, they also need more resources to operate.
Media Player Classic saves you from trouble!
It's a lightweight tool that requires limited system resources to work. It's extremely easy to use and is a suitable choice for beginners.
There are a myriad of multimedia players available online, but if you're looking for a simple application with sufficient options, then Media Player Classic is your go-to option!
Alternate Softwares