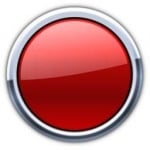 HyperCam is a great tool for capturing screen video and audio. You can choose the area to record with its available buttons and select the medium for audio recording. It depends on you whether you want to record internal sounds, Stereo Mixer music or your voice via a clear microphone. It is a licensed product that you need to buy after getting registered. However, its free trial is valid for 21 days. Its latest version also allows you to edit captured videos.
HyperCam is the free software that efficiently works by capturing long videos without any errors. It also occupies low memory space and requires quite a few resources. Hence it does not have any negative impact on the working of PC. It is an advanced tool, so beginners may face certain issues when using it for the very first time.
HyperCam is a powerful screencasting software created by Hyperionics & Solveig Multimedia. It captures the screenshots from Windows page and saves them to Windows Media Video (WMV), Audio Video Interleaved (AVI) or Advanced Systems Format (ASF) movie file. It can be used primarily for creating presentations, demonstrations, tutorials and software walkthroughs.
Screen Capture:
HyperCam allows you to capture screen video in three modes; Region, Fullscreen, and Window. Region Mode allows you to select any particular area of the screen by entering a custom position. Fullscreen mode records the whole screen, while Window Mode is suitable for selection of a window of another application. You can view previously recorded files via Recent Records option. It is also possible to add any Screen Notes with these videos.
Voice Recording:
While recording the screenplay with HyperCam, you can either record the sound of computer or from an external microphone. This feature is especially useful for creating presentations as you can explain the written content in your voice. It can also capture the system music and voices when you are recording the tutorials for games and audio or video calls.
Other Options:
You can easily adjust the settings for each of the functionalities for improved performance. In video settings, you can enable or disable video recording, choose video compressor, configure properties, select the output format, enter rate in frames per second and can browse folders for saving records. Through Audio settings, audio recording can be enabled or disabled, audio device can be chosen, audio compressor and output format can be selected and Audio time shift can be adjusted in milliseconds.
Extra options of HyperCam allow you to turn on or off the capturing of layered windows and mouse cursor, include the volume of a mouse click, add starburst on click with custom size and color and write logs about related activities. You can customize the layout with Interface Options where you can adjust keyboard shortcut keys and select its language.