---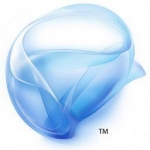 Microsoft Silverlight Download
Microsoft Silverlight is considered an alternative to Adobe Flash, but it's much more than that. It's a stable framework that supports web browsers in running rich internet applications. It helps browsers display high-quality multimedia content, graphics, and animations. It's a freeware that facilitates developers to distribute high-quality content over the internet without breaking the bank. Microsoft Corporation launched this application framework in 2007, but further developments were ceased in 2012. The company now only launches bug fixes from time to time. This browser plugin is suitable for home users as well as small to large businesses.
Software details
---
mac / Windows 10 / Windows 7 / Windows 8
Software description
---
Microsoft Silverlight is a versatile and fully-featured development tool. Create well-designed and interactive mobile and web applications. Microsoft Silverlight 5 is an entirely free plug-in based on the .NET framework. It means that it is compatible and optimized for modern browsers, device sizes, and operating systems. Develop interactive and appealing applications using Microsoft Silverlight 5.
Microsoft Silverlight in different use-cases
It is easier to develop applications for your business. Applications will be interactive and responsive so your clients and customer will enjoy and feel confident in your industry. If you're already familiar with mos developer tools available, then you can easily transition with Microsoft Silverlight.
Develop and deploy websites that support high-quality videos and content. It protects and supports different media contents making your service more flexible.
Microsoft Silverlight integrates well with Windows Phone Marketplace. It is easier to develop touch-based applications for mobile devices. Similarly, if you're already familiar with and using other mobile development tools, you can quickly learn and adapt with Silverlight.
Significant Features of Microsoft Silverlight 5
IIS Live Smooth Streaming extension
Set up and deploy a dedicated web server to use an IIS Live Smooth Streaming extension. Silverlight allows you to use standard HTTP protocol for resource-intensive live streaming and on-demand content. Silverlight can scale with your growing network and server, so no matter how many and large your media will be, it rests assured that you will have a superb experience. It ensures that you only broadcast in high quality so your users and customers will be satisfied with your service.
Pivot Table Viewer
It is so much easier and efficient to visualize and interact with large chunks of data in your system. Silverlight 5 features a powerful PivotViewer. You can view statistics and visualization of data from your system.
View and identify patterns regarding how users interact with your system. Apply patterns into useful information that can be used to drive sales or adjust your platform to adapt to customer wants and behaviors. Lastly, it uses Deep Zoom to render data and patterns quickly.
Deep Zoom feature
Make your content display in the highest quality possible on your application. Deep Zoom enables you to upload quality images and frame rates without positively affecting your customers' response time. Above all, it uses an algorithm to decide where to store your content so your users will only have to download the necessary information for a query. This will result in faster loading time and, in turn, make your customers happier.
Pixel Shader
Apply various effects and beautification on your images and other graphical contents. As such, you can apply blur and drop shadow to elements to enhance your application's appeal and drive more user engagement. Besides, you can create custom effects so you can fine-tune how your site will look.
Extensive media format support
Silverlight 5 utilizes a Raw AV pipeline to support all sorts of media codecs. You don't have to convert media files into web accepted formats. Create and upload instantly to your website, and Silverlight will take care of the rest. Video loading will be significantly faster since videos are pre-decoded for users.
Perspective 3D graphics
It is possible to use and insert media content on a 3D plane. What's more interesting is that you don't have to write any additional code to manipulate this content's position or characteristics.
Alternate Softwares