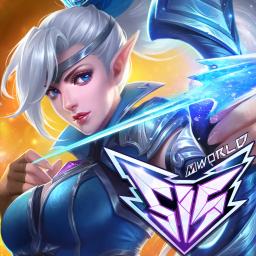 Mobile Legends is an incredible online game that offers value for money and time. The information above indicates what a feature-rich game this is.
Software details
---
Software description
---
An excellent multiplayer online game should have multiple entertaining features. Investing in the popular game Mobile Legends: Bang Bang gives you access to various elements, including the following.
Multiple And New Heroes
This feature allows you to choose a hero that suits your preferences. The idea is to ensure you get a role that makes you feel comfortable. Popular choices include mages, tanks, support, and sharpshooters.
Its seamless controls will ensure that you control your character with a virtual joystick. The controls will also help unleash abilities and also fine-tune your aim. Remember, you can do this manually or via the touchscreen.
Phone Storage
You can use your phone storage to access the different features of this game. Mobile Legends has a Clear Redundancy feature that helps remove unnecessary files. You can also uninstall redundant files through the resource management center.
In addition, Mobile Legends allows for easier resource download. Its seamless algorithm ensures that you download these resources much faster. You can also set the download priority for each gaming resource you need.
User Interface
Mobile Legends has a pretty impressive user interface, allowing you to effortlessly navigate and control the game. Its control buttons are accessible, meaning that you will not struggle to keep your character in check. At the same time, it boasts an incredible loading time for its in-game interface. The game will load relatively quickly, allowing you to claim rewards and set up runes on time.
Mobile Legends has a reconnection feature that allows you to jump back into the game once you lose connection. This element cushions you against losing your stars, particularly in ranked matches. Such optimization makes the gaming experience immersive.
Livestreaming and Battle Experience
You can live-stream Mobile Legends, including browsing the game's library of streams. This feature ensures that you partake in combat with real opponents. In addition, you can alter the graphics settings, ensuring that you get high-quality images in the long run.