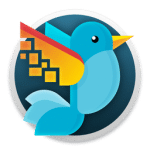 Movavi Photo DeNoise Download
The file formats supported by Movavi Photo Denoise are: JPEG, JPEG 200, JPEG-LS, GIF, BMP, DPX, PPM, EXR, PBM, PGM, PAM, PIC, PCX, PNG, PGMYUV, PTX, PIX, PPM, TIFF, TARGA, Sun Rasterfile. The modified photo can be converted to any format like DPX, BMP, JPEG, XBM, PCX, PBM, PNG, PPM, PGM, TIFF and TGA.
Most of the time when we take pictures at night, we end up having an image noise or grainy pictures. Some random variations of color information or brightness which are created by the digital camera image sensor. Worry no more! Movavi Photo DeNoise can take away all those imperfections in your photo. Movavi Photo DeNoise is a smart tool in getting rid of all the imperfections, graininess, and digital noise in photos taken at night or low light. With its convenient pre-defined denoise profiles and intuitive interface, it is such a breeze to use compared to other complex photo editing applications. Anyone can use it with ease and comfort even without trying photo retouching before.
Taking pictures in low-light conditions will be a thing of the past with Movavi Photo DeNoise. You can now raise your digital camera's ISO higher to shoot in a low-light setting. Movavi Photo DeNoise will take care of all the noise in your image and turn it into a high-quality image. You will never hesitate ever again to capture unforgettable moments in the dark.
Donwload Movavi Photo DeNoise now and see for yourself the wonders it make to photos with digital noise. Show the retouched photo 1ou've taken from that birthday party at night by the beach using the Movavi Photo DeNoise, and see the amazement and appreciation of the people around. Use
Movavi Photo DeNoise to impress your co-workers how crisp and sharp the photos you've taken during your company's party at the club, and they'll be shocked how good you are! Capture shooting stars at night or the galaxy high above, print it out, and hang it on your wall for you to enjoy. If you're into photography business, it will surely increase your sales by turning your photos into a more spectacular piece to behold.
Preset Filters
Instantly denoise your photo with the ten built-in and ready-made presets and filters that are designed to get rid any level of image noise, be it light or extreme.
Advanced Denoiser Settings
You can choose to manage the setting of the Movavi Photo DeNoise right after applying it, or manually adjust the parameters of the noise removal for your ideal combination. Applying sharpness to your photo after denoising will surely add crispness and detail. You can also save your own individual adjustments as customized profiles for preference.
Smart Removal Algorithm
Any type of digital noise will be easily cleaned up.
Resizing Tools
Tools for image resizing will allow you to crop, flip, and rotate your photos.
Image Saving Formats
When you're done denoising, you can save the image as a TIFF, JPG, or PNG file.
Movavi Photo DeNoise is a top-notch noise reduction software. You will never be afraid to take pictures in low-light setting ever again.
Movavi Photo Denoise will serve as your buddy when it comes to photography in low light, always there to help you out in making your captured moments at night into a shining piece of sight to behold for all to appreciate.