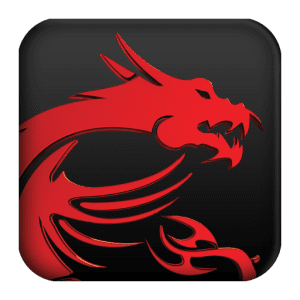 MSI App Player is a free Android emulator developed by MSI, which allows users to run or play any of their favorite mobile games and applications on PC.
MSI App Player offers key features such as organized interface, flexible setting options, advanced graphics performance, and one-click optimization. The user interface is simple and powerful. It provides gamers with plenty of flexibility when it comes to fine-tuning game settings for optimal gaming experience. The modern UI design gives it a unique look so you can do all the activities in a few clicks. You can select your desired device size at maximum resolution & customize controls during gameplay using keyboard & mouse. Moreover, MSI APP Player allows you to easily record gameplays with screenshots inclusion without affecting the system's performance level. It supports most popular BlueStacks engine apps including PUBG Mobile, Garena Free Fire and Kalahari.
Hotkeys lighting
Hotkeys lighting is a feature of MSI App Player. It allows keyboard users to customize their gaming experience with optimized lighting and visual effects. Gamers can easily control various elements of the game with only the press of a single key on their keyboard. With Hotkey Lighting, customizing your gaming setup is easy and intuitive. The predefined keys offer colors including white, pink, blue, green red and even rainbow color for complete personalization. This ensures that all gamers have the personalized feel they need to be successful in whatever gaming style suits them best. Additionally, MSI App Player also offers advanced customizations such as endless Remapping to cater for any type of audience. With all these features combined together in one perfect package upon startup it just could not get any better.
Android Emulation
This tool allows users to seamlessly access popular Mobile apps like TikTok, WhatsApp, Facebook etc., alongside PC games with maximum compatibility. It supports various features such as multi-mapping. It allows users control multiple phones on one keyboard and mouse and easy Resizing for real time window scale adjustment. MSI App Player has multi-GPU support in full screen mode which provides smooth gaming experience when running high-definition visuals. It offers improved security levels & privacy layers so that no sensitive information gets leaked out .All these features make MSI APP Player one of the leading emulators available in market today.
Multi Instance Support
It ensures smooth performance even when running multiple android emulators at once. The control panel also has helpful information such as RAM usage, CPU utilization and storage usage details. It allows gamers optimize their experience as per resource availability in the best possible way. This helps in cutting down costs associated with extra hardware while still providing great gaming experience. It comes with multi-instance support for users who like playing multiple games at once or have numerous apps running simultaneously. This feature allows them to launch several instances of MSI App Player on the same computer without needing special hardware. The app makes use of all available system resources logically via its intelligent allocation engine.