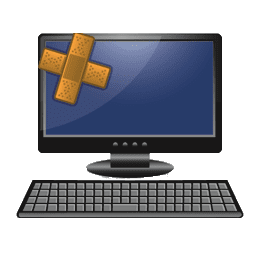 Patch My PC helps administrators quickly find, download, deploy and manage constant updates for over 450 third-party programs including Adobe Reader, Java Runtime Environment, iTunes ,and more.
Patch My PC is a free, modular system maintenance and patch management software program. It delivers automated deployments with minimal user interaction and provides flexibility in scheduling daily or weekly scans. It also serves as an additional security layer by scanning for vulnerable installed desktop applications before malicious attacks occur.
Keeping all computers on the network patched up to date can help protect against ransomware attacks. Since they may try to exploit available holes in outdated software components known as 'zero days' vulnerabilities targeted by cybercriminals. Patch My PC is fast, deploying patches within minutes after the vendor releases them with no manual effort required from tech support personnel.
Extensive Application Support
Patch My PC boasts an amazing selection of software programs. It maintains an extensive inventory of the most popular titles , including web browsers, multimedia tools and productivity suites. Its extensive assistance ensures users can keep the essential programs up to current with Patch My PC. It streamlines updating and decreases the risks of security issues from outdated software. The variety of supported software ensures that Patch My PC is a versatile option for those with a variety of demands for software.
Portable Application Management
Apart from the software update, Patch My PC offers the unique capability of managing portable programs. Portable software is a standalone program that run on removable storage devices like USB drives without the requirement for installing. Patch My PC provides an user-friendly interface for managing the updating of portable software. It allows customers to ensure that they keep their portable applications current without difficulty. This is useful for those who often run portable programs on various computer systems to transport essential software to their portable devices.