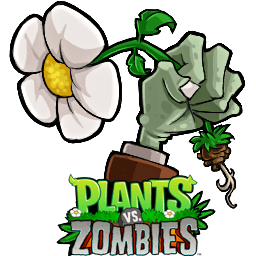 Plants Vs Zombies Download
Plants Vs Zombies is a tower defense video game developed and published by PopCap Games. The objective of the game is to prevent zombies from reaching your house. You do this by planting plants which attack or slow down the zombies. The game was released for Microsoft Windows, Mac OS X, Xbox 360, PlayStation 3, Android, iOS, Blackberry 10, and Windows Phone 8 platforms.
One of the most popular games created for PC and other video games systems is a fun little game called Plants Vs Zombies. What you may not realize is that this game actually began as a phone game, but it was so popular on mobile that it was created for a variety of other systems for people to play no matter what their preferred device is. If you want to enjoy Plants Vs Zombies, you can make sure you get in your favorite game no matter which kind of gaming system you want to play it on.
When Did the Game First Come Out?
This particular game has been around since 2009. That is when its creators made a music video to promote the game, and they put that video out for public consumption. Then, it was off to the races as far as Plants Vs Zombies was concerned.
What is the Objective of this Game?
Plants Vs Zombies is a very simple game in many respects. You are given the opportunity to play as a variety of plants that are tasked with making sure the area that is behind them is protected from the zombies that are approaching. As a plant, you have the power to shoot pellets at the zombies to try to repel them from coming any further than they already are. If you kill the zombies with your pellets, then you are safe. You must continue to do this until you have cleared the board of all of the zombies that might have otherwise approached you.
There are a lot of people who absolutely love this game because they understand that it is an ideal way for them to take some time to enjoy the causal play that it presents. If you start to get good at the game, you can advance up the levels and begin to collect different kinds of rewards for your hard work in the game. That allows you to power up your plants and continue to repel those zombies. You might get extra features for your plants that you wouldn't otherwise have had available to you.
Power-Ups
You will be treated to a number of power-ups in this game that can help you defeat the zombies that are always coming towards you. If you use your power-ups strategically, then you will be in the best position possible to win the game. You should always check out which power-ups are available to you based on where you are in the game. You may be surprised and delighted to learn that there are more of these power-ups than you had previously known about. It is something that helps keep the game interesting for all players, and that is a very big deal for anyone who cares about getting the best possible results from playing a game that they know they are going to love.
Child-Friendly
This game is completely kid-friendly. In fact, the characters appear to be designed with children in mind. Many of them have smiling faces and exaggerated features that make them interesting for children to look at while they are playing. If you have ever seen this game in action, then you know what it means to see your child playing a game like this that they love and that has been specifically designed with them in mind. It can help them light up and begin to enjoy the games that are a part of the world that the makers have created.
You don't want to miss out on sharing this experience with your child. Show them how it is played, and you might just have another convert to the game before you know it.
In-Game Purchases
The basic Plants Vs Zombies game is completely free to play, but there are in-game purchases that one can make to bring an extra level of excitement and intrigue to the game if they choose to do so. Those in-game purchases are an excellent way to help bring out even more of the game to the forefront. You are in complete control over which in-game purchases you might want to make (if any), and you can certainly begin to explore the various options that are contained within the game if you choose to do so. For just a few extra dollars, you can gain access to features within the game that are simply not available to just anyone.
You have to admit, there is something nice about getting a little something extra from a game that you already know that you love and enjoy. With that being the case, you might want to look at making some in-game purchases to boost your enjoyment of the Plants Vs Zombies experience.
It is your job to make sure you play the game the way that you want to play it. If that involves making some in-game purchases, then you should go for it by all means. Don't let anything hold you back at this point. It is all about playing a game that people find delightful and completely enjoyable. You can burn some time playing this game, and many people will do exactly that as part of their routine of getting the most out of the games that they play and enjoy.