---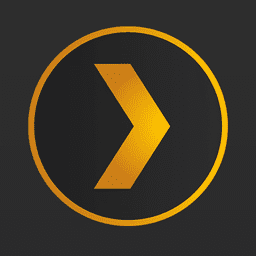 Plex Media Server Download
Plex Media Server is a media player that is a fantastic tool for people who save various forms of media to their devices. So many of us have media saved on our phones that we forget to use or have not used. Plex helps to keep your media collection orderly and easy to access. It is a portable and handy way of streaming or even watching your home movie collection from any location. If you are a major movie buff with plenty of films saved to your devices, you will benefit from Plex.
Software details
---
mac / Windows 10 / Windows 11
Software description
---
How does the Plex Media Server work?
As the creator, you make the video content and save it to your device in a folder separate from other media. Once you have obtained Plex, you can instruct it to be accessed by the software on your device. Your device becomes its own server that you can use to stream videos on multiple online platforms.
Plex is highly adaptable and will mold to your surroundings. We have all experienced shaky Wi-Fi in our lifetime, and Plex is able to help with that. Communicate with Plex to lower the quality of the video so that the playback will occur more fluidly. It matches the energy to improve your streaming experience.
What are the main features of the Plex Media Server?
Plex Media Server allows you to navigate and customize your television setup. You can play the majority of your saved television shows, music, and other forms of media for later viewing. Video playback is always available, and you are always able to seamlessly play your files on TV and DVR. The Plex Media Server can save and play a plethora of well-known box-office movies. There are well over 20,000 movies available from MGM, Warner Brothers, and many more famous production companies. All of the afore-mentioned movies are free. Another helpful accessory is the Plex Arcade that is offered, which is basically an electronic playing center.
What are the advantages of using the Plex Media Server?
This media server's basic version is compatible and competent. It is simple to make and add folders with Plex Media Server. The software in turn merges the media and begins tracking the added folders, monitoring any possible edits made later on. It will also be a smooth transition when it comes to cloud sync. There are parental control functions that can be operated through this server, making it safer for younger users. You will no longer have to worry about tagging anyone in your photos, as the process through Plex is automatic. Access the majority of your files even while you are offline. With Plex, you are also about to select what you want to share from your devices.
Where can you find the Plex Media Server?
Plex is all about convenience – simply download the app on either end of your stream. This app is easily accessible and can be found for Linux, Android, iOS, multiple game consoles, and Apple TV. You can also look for Plex Media Server for Windows, Chromecast, and Roku. You can find the software pretty much anywhere, so make sure to look for the application depending on the device for which it is needed.