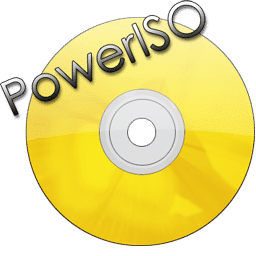 PowerISO is the product by PowerISO Computing Inc. Being a shareware tool, it can be used on more than one PC with a single license. Basically it is an emulator for image processing that can work smoothly on Windows Operating System. For running this utility on other Operating Systems, you need to download other versions.
PowerISO is a licensed software but its trial version with limited features is downloadable for free. Download either 32 bit or 64 bit version based on your system specifications. Execute the setup installation wizard by opening the file. Accept the license agreement terms and choose the folder where you want to install the tool. After the files are installed you will be asked to customize a few settings. You need to choose the file associations, options related to Virtual Drive Manager and some miscellaneous settings for completion.
Options:
For editing purpose you need to open image files from CD, DVD, USB, Blu-ray, hard disk, floppy disk or any other media. There are many tools available in the software through which you can easily make any amendments. You can also extract the files to any selected location. On the home screen, there are further options of compressing the files, burning them to CDs or DVDs, mounting drives and ZIP, ISO archives, RAR and 7Z files with WinArchiver tool. The mounting process can start automatically it you enable autostart.
Features:
PowerISO lets you load, create, manipulate, emulate, compress, extract, split and encrypt image files from different sources.
also burn image files to any of the connected drives and can mount ISO files into maximum of 23 internal virtual drives.
supports a wide range of file formats such as DAA, ISO, BIN, NRG, UIF and CD-i. It also lets you create bootable USB flash drives, CDS and DVDs.
saves a lot of memory space by enabling you to optimize file layout.
PowerISO has a very simple and clear user interface. You can open the files by drag and drop option. You can also create Audio disk files and can rip audio CDs to MP3, WMA, WAV, FLAC and APE formats.
Requirements:
For using the software, first of all your system should fulfill a few basic requirements. It should be running Windows 2000, XP, 2003 or any later OS version. The processor should be Intel Pentium 166 MHz or more advanced one. It should have 64 MB memory. The available space in your hard disk drive must be at least 10 MB.
Conclusion:
PowerISO is a very useful tool. It can run on almost all systems having Windows Operating System. It can be purchased by paying $29.95 through PayPal, check, bank transfer or credit cards. Due to a very small size of only 2.8 MB, it is a perfect choice for computer users to perform various tasks.