---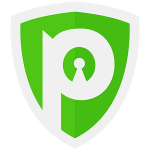 PureVPN is a paid cross-platform application capable of increasing security of systems. Whether you want to switch your IP address or develop resistance against online threats, it can prove to be an effective solution. The activities performed after the service is enabled are not logged anywhere, thus users can carry out their tasks without worries of getting tracked.
Software details
---
Windows 10 / Windows 7 / Windows 8
Software description
---
PureVPN is a feature-rich VPN that protects your identity online. It is a product of GZ Systems Ltd, a company founded in 2007. Its excellent data encryption and security protocols make it one of the best VPN options on the market. It works across multiple operating systems, including Windows, macOS, iOS, Android, Linux, Huawei, and Chrome. It is also designed to work with particular programs, including Amazon, Brave, Android TV, and Router.
PureVPN has four categories: Internet Freedom, File Sharing, Security/Privacy, and Stream. The chosen category determines where traffic gets routed, including the speed enjoyed in the long run. Further, PureVPN offers two main types of VPN connections: remote access and site-to-site VPN. While remote access VPN is ideal for personal use, site-to-site VPN is suitable for corporate use.
Performance
Pure VPN has over 6500 servers across 140 countries. Besides its multiple servers, this VPN boasts numerous security protocols that guarantee enhanced data protection and efficiency. With these features, PureVPN guarantees sufficient uploading and downloading speeds, dynamic IP addresses, and torrenting.
Its kill-switch feature helps kill the internet connection if the VPN connection weakens. This feature protects you from unwanted exposure, including allowing you to download copyrighted content. The absence of this kill switch could expose your IP address, including during a momentary outage.
It also has an exceptional split tunneling feature that allows you to determine which of your internet traffic this VPN should encrypt. It is automated, meaning your browsing data cannot be in the open. Ideally, it allows you to conduct two activities on the same browser: one with VPN protection and the other without.
PureVPN offers excellent speeds, ranging above 180 Mbps across multiple regions. Perfect download and upload speeds guarantee an immersive user experience when using this VPN. However, these speeds might vary with the location and device you use.
PureVPN is excellent for highly-censored countries, thanks to its obfuscation feature. This feature hides VPN traffic, making your browsing seem like you are browsing without the help of a VPN. Regardless, it provides you with the multiple benefits of using a VPN, including enhanced protection, IP masking, avoiding ISP throttling, and hiding VPN connectivity details.
Leak Protection
PureVPN offers IPV6 and DNS leak protection. Excellent DNS leak protection suffices when all your traffic is rerouted accordingly, which PureVPN does effectively. Its robust measures eliminate security flaws that might allow DNS requests to be revealed to ISP DNS servers.
PureVPN protects your IPv6 address, securing the user's device when connecting to an IPv6 website. It does this by tunneling or blocking IPv6 entirely.
PureVPN has a robust structure that can also help eliminate WebRTC leaks. This feature implies that no third party can detect your actual IP address, regardless.
Excellent IP masking is essential in minimizing leaks. PureVPN effortlessly masks IP addresses, safeguarding your information. It also allows you to appear digitally in whichever country you prefer.
Further, PureVPN uses multiple VPN protocols to boost the robustness of your connectivity. The degree of security you get will often vary with the protocol. However, since multiple ones are used simultaneously, you are confident of the best results. PureVPN relies on OpenVPN, IKEv2, and IPSec protocols, depending on the operating system. PPTP and L2TP could also suffice.
Data Protection
Robust data protection is vital when accessing different pieces of information online. PureVPN offers steady data encryption to help achieve this goal effortlessly. It uses AES-256 encryption to boost data protection and online safety. This security protocol is foolproof and could take years to crack, including when force is used.
AES-256 is an acronym for Advanced Encryption Standard 256, meaning it has a 256-bit key. This feature makes it reliable, fast, secure and uses minimal computing power.
Its enhanced privacy and logging policies ensure that your data is safe. PureVPN has a no-log policy, meaning it will not retain or share your information with third parties. Evidence shows that a no-log audit by KPMG proved that PureVPN has steadfast data protection policies.
Setup
You can use PureVPN as a browser extension or an app on your device. Suppose you want to use it as a browser extension. In that case, the supported browsers include Chrome, Opera, Firefox, Edge, UC, Brave, and Waterfox. You could also consider Yandex, Iridium, IceCat, Torch, and Vivaldi.
Different apps are available, from Windows and Mac to Android and mobile apps. These apps have a stripped user interface, making it easier to navigate through multiple features. The sidebar, which is standard across all apps, can access additional features, including the kill switch. However, there is no Android-style split tunneling.
Pricing and Subscription
PureVPN does not offer a free version of its services. Instead, you'll pay $10.95 per month to use it. However, this figure drastically reduces when billed yearly or after two years, saving between 70 and 81% of the cost in the long run. However, suppose you need a trial version. Then, you will pay $0.99 to use it for approximately seven days.
PureVPN is a worthwhile VPN on the market, offering unrivaled protection, security, and features. Despite having no free version, this VPN assures you of value for money.
Alternate Softwares