---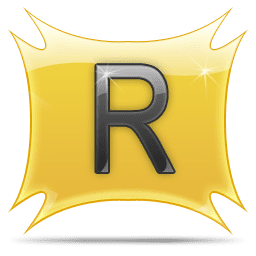 The drag and drop Rocketdock is a Windows taskbar that feels a lot like Mac. One of the best attributes of the software is that it is aesthetically pleasing and customizable. This portable software is easily accessible and makes app and icon organization easy. This is the best tool for increasing productivity with your old Windows monitor. Once you download it, you will see how fast it works and how simple it is for you to customize animations and add-ons. 
Software details
---
Software description
---
What Can You Do With Rocketdock?
This software has larger icons, which will make your drag and drop more efficient. You can swap skins, pin shortcuts, and even run a variety of docks. One of the best features is that you cannot lose customizations during the downloads. Hovering the mouse over apps will magnify them for better viewing. You also have the ability to minimize your icons or make them larger. The Auto-hide feature will make your taskbar disappear temporarily. The large library of colors and skins allows you to customize your taskbar without appearing overwhelming.
What Are The Features And Highlights?
Minimize window to dock
Running applications indicator
Simple drag n drop feature
Software is fully customizable
Runs well on slow computers
Compliant with Unicodg
Autohide taskbar
Zoom in /Zoom out feature
Layering option
Window preview in Vista
Programs boost productivity
What Is New With Rocketdock?
Rocketdock's latest 1.3.5 version is equipped with a taskbar support feature. The new and improved design gives it the feel of a MAC. You can give the taskbar a different look with the customizable features. The updated version also allows access to a minimized window on the dock. Additionally, the new version can also show live taskbar updates. The new and improved quick launch allows access to a variety of add-ons and more tools.
What Are The Pros And Cons Of Rocketdock?
While the program is not perfect, it is one of the better free programs available. The following pros and cons have been noted by users:
Pros –
The program is free.
It is lightweight.
It is easy to work
The overall look is pleasing.
Has a new drop and drag feature
System supports the ability to run multiple docks
Pin short cuts on application of your choosing
Interface is fully organized
Cons –
Has a design that looks a lot like Mac
It cannot be undone easily
No group highlighting is available
There are times when it may not function properly
What Other Programs Is RocketDock Compatible With?
MobyDock
ObjectDock,
Y'ZDock
RK Launcher
Skins
While there are some similarities with those programs, RocketDock is clearly the best. RocketDock is easy to download off several websites. Once you hit the download button, all you need to do is follow the prompts. The download is compatible with Vista, Windows 2000, Windows 7, XP, and Windows 64.
The new and improved RocketDock is the best way to declutter your desktop. It has several customizable features that are visually pleasing and easy to follow.  The only thing you need to secure a download is have access to a Windows operating system. Change the look by using the full library of animations and icons. The magic you make is literally at your fingertips. You can also anchor additional applications to help RocketDock run more efficiently.