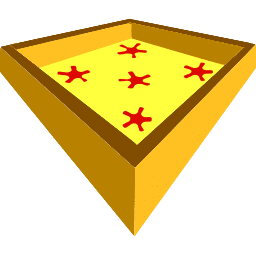 Sandboxie creates a virtual environment where you can run different applications. It helps you keep your operating system and data safe from unwanted changes that may be caused by running of untested or risky applications. It is very much useful in terms of secure internet browsing, viewing Emails and testing of apps. It is an efficient security software that is available in languages of English, Arabic, German, French, Dutch and many more.
This unique application comes from the product of Microsoft Windows. It helps to get rid of applications on your OS. The programs contained in a sandbox are being operated by itself. A sandbox is able to perform this operation through data, software and the background OS. The Sandboxie application will not allow other programs not to alter permanently the general system. The sandbox will not also allow dangerous software to operate in it.
This implies that the OS will not be affected in any way through the operation of the application. With the help of the software, the system will be total seperated from the application in operation. The general security of the system will be improved and the application can as well be used for testing puposes. The software has a straightford and easy mode of installation. Both 64-bit and 32-bit editions of Windows are compatible with the operation of the program.
Installation Process:
The installation process of the software is a very simple process. First you need to choose the language of installer and its setup wizard will open. You have to agree with its license agreement terms and choose its installation location. After its installation is finished, you have to install its system level driver. For this purpose you need to close all the running system protection tools. The installation wizard will complete the process of its installation automatically in a very short time and then you will be able to use the software.
Software Compatibility:
Sandboxie is compatible with various malware protection programs. When it starts for the first time you can add all the anti-virus software or firewalls in the list of its compatible programs so it can run easily in their presence. After you have finished this work you can view Getting Started Tutorial to understand its basic functionalities and the method of protecting your system. After you have viewed this tutorial, you can close the window and can use the software for data protection functions.
Features:
Sandboxie software provides efficient protection when you are browsing internet via any web browser. Its active shield protection prohibits malicious content to make changes in your system. All the malware, cookies, browsing history, cache and temporary files are stored in its DefaultBox from where you can delete them easily. It is suitable for opening Emails as malicious content present in some Emails cannot affect the working of your operating system. You can test applications without worrying about their unusual behavior.
User Interface:
Sandboxie can be opened from the system tray where it is in the minimized form. You can view its DefaultBox where all the running applications and downloaded content is present. You can remove content or terminate programs from there. Resource Access Monitor helps you keep track of the resources used by running applications. You can create new Sandbox, Container Folder and Layout & Graphs for easy specification of programs. Different settings can be configured for customizing the working of this tool.
License:
Sandboxie can be used for 30 days in trial mode. A few features are disabled in trial version. Home users can purchase its license according to their requirements. The available Home Licenses are: $20.95 per year for 1 PC, $34.95 lifetime for 1 PC, $49.95 lifetime for 3 PCs and $74.95 lifetime for 5 computers. Its commercial license fee is: $51.95/unit for a year on 1 PC and $47.95 per unit on 2-49 computers for a year.