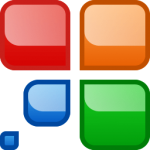 SEO PowerSuite is a revolutionary software suite that benefits its users with four efficient tools. Rank Tracker, Website Auditor, SEO SpyGlass and Link Assistant deal with multiple methods that play a vital role in determining ranking of site. It helps you bring your website to top of search results performed with multiple search engines such as Yahoo, Bing and Google.
SEO PowerSuite is a combination of useful apps through which website owners can keep track of the ranking of their website. It is a powerful application that is preferred by SEO professionals to beat competitors. It provides detailed statistics and helps you improve your website ranking through improvised techniques. More traffic can be directed by using appropriate methods and in turn this will generate more revenue. It is a free tool that assists with search engine ranking, backlinks, on-page SEO and keyword research. It is highly user friendly suitable for both professional users and beginners.
The best all-in-one tool for your SEO needs, the SEO Powersuite is must have for all search engine specialists. It combines the ease of use and power of the suite to simplify all your SEO tasks. It has some excellent features that an SEO must have such as link analysis, ranking tracker, inbuilt keyword research tool, competition analysis, content audit tools and much more. The best bit about using SEO Powersuite is that prior SEO knowledge is not necessarily required to use it. It can be used as a plug and play solution to your SEO requirements. If you would like to see an improvement in your organic rankings this tools will definitely point you in the right direction. Save time, generate more sales, use the Powersuite to keep your clients happy, this wonderful software solution can do it all. An ideal solution when working with a large set of data and big clients.
Rank Tracker:
SEO PowerSuite contains Rank Tracker which is an efficient keyword analysis tool. It displays visibility by search engines and keyword ranking to determine strength. Custom reports can be requested on the basis of different parameters to take necessary actions for improvement of your site. It is capable of monitoring rank, extracting ratings for specific locations and generating reports for chosen keywords.
Website Auditor:
Website Auditor is an on-page optimizer that assists with modifying on-page factors to improve ranking in search engines. It acts like search engine crawler and lets you correct technical errors on pages. It creates sitemap to ensure the structure of your website and generates reports for customized parameters. It keeps check on HTML tags, CSS, scripts and videos to make sure that the content is easily searchable for Google, Yahoo and Bing.
SEO SpyGlass:
SEO SpyGlass is a fundamental component of SEO PowerSuite that recognizes popularity of your website links. It finds all webpages where link of your site is mentioned and verifies it to save you from Google penalty. It is capable of getting unlimited number of backlinks. It lets you perform analysis on your competitor's website to get know-how of their SEO strategy.
Link Assistant:
Link Assistant is another useful tool that manages your link building techniques. You can handle lots of data under a single interface to make better decisions about suitable keywords and links. Moreover, communication with administrators of backlink carrying websites can also be done through its powerful functions.
Features:
It is a free application for performing SEO tasks swiftly. It saves a lot of time and provides valid information that can considerably improve the current ranking of your site. Its tools are quite easy to use and just require the link of website to create thorough reports. The information about backlinks, on-page factors and keywords can be used to take decisions necessary for being on the top of digital business. E-commerce and other business sites use this software to increase sales and revenue by bringing in more customers. With the help of these tools, you can satisfy clients who acquire your services for SEO.