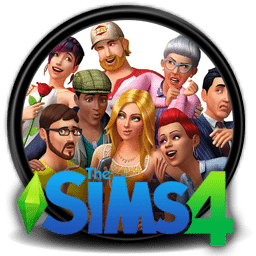 The Sims 4 is the most recent iteration of the ever-popular life simulator franchise, The Sims. Like other games in this series, this game was created by Maxis Studios, a division under Electronic Arts (EA) Mobile, and published by EA.
Sims 4 was released in 2014 for Windows, 2015 on macOS, and in 2017 on PS4 and Xbox One. It is rated PEGI-12 and has an ESRB rating of T (Teen) for crude humor, sexual themes, and violence.
The Sims 4 is pretty simple to play once you get the hang of it. Like other life simulator games, you can control multiple characters and influence their lives. Help one of your characters succeed in their job, wingman another into pursuing a relationship, and help another pursue a new hobby. It is up to you to decide their fate. The choices are endless.
You can control up to eight characters at once, not including pets, if you buy the Cats & Dogs expansion pack or install a mod. There are many different places you can live in. Choose to raise a family in the suburbs or experience nightlife in the city. You can also create your ideal home or apartment and dress your sim in whatever clothing you want. Play out a fantasy, create your perfect life, model your character after a celebrity, or simulate your real life.
Despite being initially released in 2014, Sims 4 has an active online modding community due to its cult following. Maxis Studios makes it easy to add mods into Sims 4, and it is an integral part of playing the Sims. Mods can completely overhaul the game by adding crazy unrealistic features like the addition of Shrek, torture, or fake news. Still, mods can also be welcoming additions like adding new physiques for your characters.
Maxis has released 11 Expansion Packs and 11 Game Packs available to purchase for PC gamers, and 8 Expansion Packs and 8 Game Packs for console gamers. Like mods, expansion packs and game packs add additional features, job opportunities, cities, events, and clothing options. You can also buy Stuff Packs, which add new clothing options, hairstyles, and furniture.