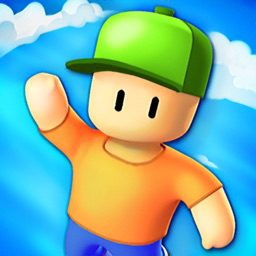 Stumble Guys is an exciting and unique battle-royale game that will bring hours of endless fun. Each match has up to 32 players as they dash, jump, dive, dodge and tumble their way through obstacle courses filled with surprising twists and turns.
Stumble Guys is a hilarious, highly unpredictable physics-based multiplayer party game. Players compete in free and focus on knocking their opponents off the stage in order to advance through multiple rounds of mayhem. As players progress, they unlock new levels and costumes that really help them stand out from the crowd. The variety of physical obstacles found within Stumble Guys including slippery surfaces, swinging pendulums, spinning wheels, punching bags. The random hazards make for some truly wacky moments that can't be found anywhere else. With hilarious ragdoll physics quirks and an ever growing community of unique characters it's easy to become hooked on this exciting title.
Competitive Modes
Stumble Guys is an adrenaline-filled multiplayer party game full of hilarious chaos. The main competitive modes of Stumble Guys include Battle Royale and the Plunge Pool Showdown. In Battle Royale, up to 32 players can join a match and battle it out until the last one standing or stumbling. Players have to dodge obstacles, climb walls and ultimately survive the chaotic mayhem. It ensues as they race up through four levels of increasing difficulty before reaching the finale.
Physics-Based Mechanics
A unique feature of Stumble Guys is its ragdoll-style physics engine that allows players to interact with environmental objects. It includes sliding down slopes, taking jumps and bouncing across fields or crashing through walls. The creative use of powerups like jetpacks grant additional speed bonuses while also making for some hilarious moments when used wrong. This type of interaction makes Stumble Guys very repayable as no two courses are quite the same.