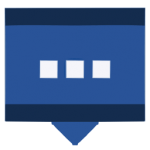 Sublight simplifies the lengthy process of searching and downloading video subtitles. Its user interface is clear and allows you to edit its features. It is available for free but you can also try out Premium edition up to 7 days for free. It is a heavy application that consumes large enough system resources, but quick response time ensures that resources are not consumed for long time.
Sublight is an ideal solution for users who enjoy watching movies, TV shows and music videos. It enables them to get subtitles for almost any content through its large database. The product was developed for Windows operating system and offers support for all versions released after Vista. It is a user friendly application with multiple customizations available. It allows you to get translation of all those videos that you want to try, but are restricted due to being unfamiliar with that language. It is a free tool that can be easily installed on PC and requires a registered user account for access.
Subtitle Search:
Sublight contains a built-in database where you can find subtitles related to almost every popular video. Either you can perform search to locate subtitle file using Browse function. The software allows you to go through certain third party collections too. All you need to do is to select the required file by browsing it in system memory and enter any specific search term if necessary. Then it will run a scan to find appropriate subtitle files and merge it with your chosen file. You can enjoy this video on any installed media player with subtitle support.
Subtitle Publishing:
Apart from searching subtitles for your own videos, you can also upload subtitles in its database. However, it is necessary to ensure that you own them and no copyright issues arise. The process is quite simple and can be carried out quickly. You have to choose required file, enter IMDB link, select subtitle file, choose targeted language, select genre, enter release date, add any extra comments and rate it out of 5. Moreover, you can also specify whether it is suitable for hearing impaired or not.
Settings:
An advantage of Sublight is that it is highly customizable as per user convenience. General settings have options for application language, notification alerts and software theme. You can choose default video player and parameters through Video settings. Windows Explorer shortcuts can be integrated for desired extensions, while user profiles can be updated with current data. You can adjust priority settings for subtitles, specify encoding, formatting and naming techniques and can select preferred sources to get subtitles. You can also enable automatic downloading of posters for movies and TV series.
Benefits:
It provides access to extremely large variety of subtitle files from every part of the world. You can quickly find and add subtitles to enhance understanding. Multiple filters are present which let you find subtitles without hassle. It maintains user accounts to disable the entry of non-serious users. The support team is quite active and immediately responds to your queries if you are facing problems.