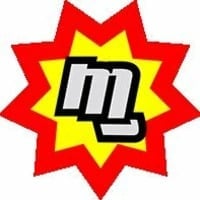 Super Smash Flash 2 Download
Super Smash Flash 2 is an action-packed, interesting game with simple control features. Users can play games in both single and multiplayer modes with up to 4 players for a battle on different levels with varied difficulty.
Players choose their characters from well known Nintendo characters like Mario, Pikachu etc. There are various power-ups they can collect during the fight which helps them win. Features like playing online against other people around the world make it even more enjoyable and competitive. Its addicting gameplay experience makes this one of those games that will keep us entertained for hours.
Solo Modes
Solo modes are an underrated feature of Super Smash Flash 2. From Melee-styled Adventure Mode to playing hundreds of challenges and creating custom rulesets. Solo modes offer a diverse and immersing experience for all levels of players. The most popular is the Classic mode ,where you face off against several opponents with predetermined norms. Events offer various game obstacles while Stadium tests your reflexes and agility as you maneuver through mini-games like Target Test and Multi man Melees. Home Run Contest tests your combo skills on Break the Targets mission ,while Training helps practice new combos, strategies. So, if you're looking for extra fun alone or to sharpen your skills, Super Smash Flash 2's solo mode will sort that out.
Special Moves And Combos
Super Smash Flash 2 introduces an incredible variety of "special moves" and combos for players to choose from. The more advanced techniques that are available allow for a whole new way of experiencing the game. From simple controlling basics such as blocking, dodging and counter-attacking, to unleashing powerful attacks like hyperspeed specials or charge shots. All these awesome features give players even more strategic control over their characters and opponents. Players can also mix moves together in exciting combos for maximum damage. Such combinations not only look impressive when performed but also add yet another layer of depth into fighting experience. It gives it the feel of an actual battle system instead of just a button mashing fest.