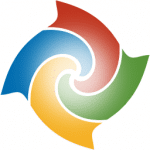 SUPER 2018 is an audio and video converter for Windows platforms. The software can convert audio and video files from any extension and virtually from all formats used today for these media. With it, you can change several options when you do the conversion, like Quadi per second rate, sound channels and much more.
Software details
---
Software description
---
The SUPER has several features and resources organized on a single screen. This may confuse the user who is not familiar with the programs of the genre. However, it is easy to dominate this software quickly with some effort. You can configure the main screen just with everything about the video or audio output. After adjusting the settings that you want to obtain the conversion, select the file for mthe icon M next to the minimize button, and then click Add Multimedia File.
• Changes in conversions
When it comes to videos, the user can change some options for conversion, such as how to reset the scale and proportion of the film, adjust the value of frames per second, and much more. In the case of audio, there is the possibility to change the channels, bitrate, language in which the subtitles are shown.
• Formats
The SUPER supports several video formats such as: DV, ASF, FLV, AVI, SWF, MKV, 3GP, MOV, MP4, OGG, MPGand 3 g 2 (mobile phones) TS, M2TS (Blu-ray), WMV, VOB (DVD), MP4 (iPod/iPhone, PSP, PS3), DPG (Nintendo DS), AMV, SMV and GIF (for images).
Supportable audio formats are: MMF, MP3, MPC, MP3, TTA, OGG, WAV, WV, AC3,AAC, AMR, FLAC, WMA and APE.