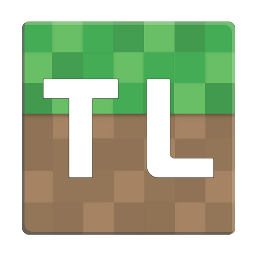 TLauncher is a Minecraft software. You can get the software for free right from your Windows computer and use it to play different popular games. It's also possible to customize the settings for an enhanced gaming experience. In addition, TLauncher features new character skins, mods, and additional content. 
Software details
---
Software description
---
TLauncher is lightweight, allowing users to log in to the platform through their authorized Minecraft account. If you don't have an account, it is easy to create one using your email address. TLauncher lacks the Mojang license; however, it is one of the most popular Minecraft launchers in the market. Remember, this launcher is a cracked version of the original Minecraft version. Because of this. it will allow you to play offline and multiplayer on a local network.
Having no license under Mojang is not a problem as it can connect to Mojang's servers. It means players can play both old and new versions of Minecraft. Players also have the privilege to install modified versions of the game Forge and Optifine.
Is TLauncher Beginner-friendly?
Players download the software because it offers various avenues for users interested in playing Minecraft. It provides a user-friendly environment for players and lets them customize their mods, armor, maps, and skins. The good news for players is a range of customization options for an enhanced gaming experience.
Accessing The App with a Licensed Account
Take advantage of licensed accounts to make your game experience more fun. An authorized account gives you access to the skin system, license servers, and the opportunity to edit your nickname. To access all these good features of the TLauncher, log in with your email and password.
Security is essential with a licensed account, and TLaucnher has covered you. Any requests made by players are all sent directly to the developer's servers in an encrypted form, thus ensuring maximum security and privacy.
TLauncher with Mods for Playing the Game
With this game app, you have the opportunity to create your mod builds with a single click on the new mudpack system. It contains vast maps, resource packs, and a catalog of mods. They're all provided with a complete description and screenshots, making it easy for users to follow instructions. For safer use, the system can check mod compatibility installed by users, thus helping avoid various errors.
Consequently, it comes with backup and manual installation systems. TLauncher has everything gamers want to experience from such as an app. Players can launch the game effortlessly from any location. Additionally, it offers users a plethora of options when it comes to gaming content. You'll be able to download new mods, as well as some skins, and variants to incorporate into your favorite video game.
The app makes the game much more interesting, introducing a fresh video gaming experience. Don't be surprised! As everything provided with TLauncher is free without any form of restrictions. It has a premium version that will give you more privileges, such as increased download speeds. It is achieved through the game's mods and extensions, ads removal possibility, and technical support.
Most people find it difficult to play games online while getting interrupted by ads; however, the premium version has this problem solved.
Reliability and Support
The developers are constantly improving the system, thus reducing the chances of errors and spoiling your good time in Minecraft. Through the app, any issues arising from users' experience can quickly be addressed and fixed permanently, avoiding future hitches.  Players have greatly assisted in improving TLauncher as they can report directly to the support team for various feature improvements.
Remember to update your software to the latest version, 2.86, for maximum user experience. TLauncher offers customer support round the clock, ensuring players receive feedback on their questions any time of the day or night. The few quick steps to contacting the developers make TLauncher user-friendly.
Download TLauncher, The Best App for Minecraft?
If you're looking for a free and easy way to play the popular video game Minecraft, download TLauncher. It's beginner-friendly and features a range of options that let you customize the in-game experience. The program is a manager that allows you to play Minecraft from one place and manage downloads. Get new mods and skins, and revive your Minecraft capability. TLauncher keeps improving daily.
Once TLauncher has downloaded and started, you need to know how to access Minecraft. To do this, you will be given particular instructions when you first begin. Below are the basic steps as you get started.
Enter your name or nickname in the provided field.
Choose the game's version that you wish to play (choose a lot of them, so there are plenty of options).
Select "Install."
After that, the game files will begin downloading, and then Minecraft will start up.
This software has very few issues, and it will serve you well in all your Minecraft gaming expeditions for a very long time.