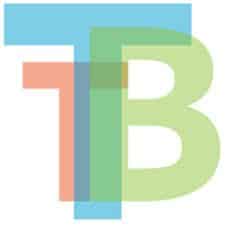 If you find the task bar on your laptop or desktop annoying and you want it to disappear, you'll be pleased to know that there's an app for that. TranslucentTB does exactly what the name implies. It makes your taskbar, well, translucent. Although it's a pretty simple and intuitive piece of software, you probably want to know more about it before committing to downloading it. That's why we have put together information about this app below, so read on for more facts and features about this topic.
As mentioned above, TranslucentTB is an app that allows users to convert their solid taskbar to a lovely translucent bar. This means that users who think the taskbar is ugly or interfering with computing tasks can enjoy a break from it with this app.
Ultimately, it's an easy solution to a common problem without bells and whistles. Unlike some alternatives, this app does what it sets out to do, nothing more and nothing less.
History of TranslucentTB
The app was developed by Ethan Smith to respond to the need for a transparent taskbar option. As developers, his team still updates the app at times to work out bugs or add features. They've also addressed concerns over the app being malware since it asks for so many permissions.
The team cleared this issue up with an announcement. This attitude of transparency further built trust with the user base of the app. Despite rumors, it's a legitimate, safe app.
What features does TranslucentTB have?
Besides making the taskbar disappear, this app has some other features that make it worth downloading. Once you install the app, you can use it to change the color of your taskbar. If you don't want the taskbar to completely disappear but you get distracted by the look of it, this is a great alternative to turning it transparent.
This app also works in multi-monitor mode, which means you can use it on more than one monitor at a time. If you have a desktop and a laptop, you can make the taskbar transparent on both devices at once.
If you get tired of having a transparent desktop taskbar or certain users in your household prefer a solid taskbar, you can change it back to normal through the app. You can also blur the taskbar a bit through the "blurred" mode that the app offers.
Where can I get this app?
There are several different places where you should be able to obtain this app. The easiest place to get the app is straight from the source. TranslucentTB has an official Github page where users can download the app and learn more about it in the process. If you would rather get the app through the Microsoft Store, it is available there for download, as well.
How much does this app cost?
No matter where you get this app, it's open source software that is free of cost for public and private use. This means that you won't be charged for downloading it. If you do get it from a third-party site that tries to get you to add your credit card information, take caution.
The developers of this app keep it free, so any paid versions should be viewed with suspicion. In most cases, it's best to get the software in the most direct way through the official website of the software or a trusted third-party site like the Microsoft Store.