---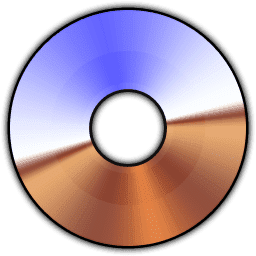 All in all, UltraISO is a great program that allows you to create, edit and convert ISO files. It's easy to use and has a lot of features. If you work with ISO files, UltraISO is definitely worth checking out.
Software details
---
Software description
---
What is UltraISO?
UltraISO is an image mounting and management program, designed to make clean and efficient data easier for everyone.
With it, you can create image files (ISOs) that represent a program, a music album, a video disk, or even an entire operating system. Load it onto a disc, USB drive, hard drive, solid state drive (SSD), or many other storage media to make moving installations and deployments easier.
How Does UltraISO Work?
To run a program, play a movie, or run some files the way that the creator intended, files need to be in a specific structure or shape. The files, folders, and other parts of the file structure have to be just right, so that the instructions can be followed automatically.
UltraISO achieves these goals with a simple, straightforward screen. If you have an existing disk or installation that you need to copy perfectly, the app can load it onto your USB drive, disk, or other storage destination.
If you want to create your own ISO, there are instructions showing exactly what you need to do as a builder to make it work. There are testing modes to figure out if the system is working as intended before wasting too much time or resources on a disk or a drive.
Simpler tasks such as copying disks or copying USB drives become easier. If you need to make the same thumb drive or disk on a regular basis, UltraISO can push the same files without requiring the same, lengthy search every time.
Need updates, such as a new version of your files, or extra files from an existing collection? Simply add or remove the changes as you see fit, save the configuration, and you're done.
Pros and Cons
Pros
Simple
UltraISO has a modern interface that presents the most common features at the front, and advanced features are easy to access without confusing new users. No hunting and digging for experienced users, and reduced information overload for new users.
Lightweight
Small data footprint and easy to install. This easy image-deploying app can be easily deployed itself. If you're making a toolkit USB drive to make installations and new setup easier, you can use UltraISO and included it as part of your package.
Multiple formats
ISO isn't the only imaging file format. There are multiple formats such as UIF and DAA. While these formats have fallen out of favor in some areas–and UltraISO is a proponent of such formats–they have specific uses that other general ISO apps can't handle.
Cons
Pricy. 
While the UltraISO free version has a wealth of ISO creation, copying, and mounting features, there is a file size limit and a few great options in the Premium version.
Old style interface.
While not necessary a negative, UltraISO's interface is a bit dated. For people with years of computer experience, it's a straightforward design with advanced options in the right places.
For others, there's a lot of menus to get used to. Many of the deeper features require multiple, deep menu clicks in areas that might not make sense at first.
There is also command line support and a thorough manual available in multiple languages. While not intuitive for average, modern users, the commands are fairly simple and can be copied for powerful scripts to tackle multiple tasks at once.
System Requirements
UltraISO is a utility that works on a massive part of the Windows Operating System (OS) family. Windows 98, XP, 2K, Vista, 7, 8, and 10.
Using this app, the max image size is 2 Terabytes or 2000 Gigabytes (GB)
Final thoughts
UltraISO is a quick and easy system when the full version is installed. Although the free version limits some advanced features, the average user can mount and modify images easily.
If you need a full suite for modifying and managing ISOs, definitely consider the full, premium version. While there are multiple ISO apps on the market, this app handles most standard tasks without creating bigger system demand problems.
Like any ISO app, you can use UltraISO to create a portal image of the app itself, which makes clean, efficient deployments easier. Create a portable install list that includes your favorite software, plus portal UltraISO to make installation and updates much easier.
Especially for field repair and remote service technicians, this load of portable software with UltraISO at the core can save a lot of time and effort. Efficiency is built into the full version.
Download UltraISO today and take control of your image management.
Alternate Softwares