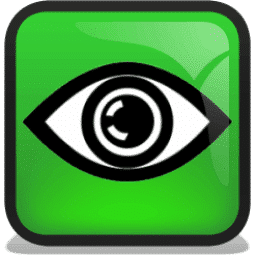 UltraVNC is a professional application through which you can control desktop of connected PCs from remote location. It requires a password to authorize connection. It ensures that your PC does not slow down while you are monitoring other systems. You can install it quickly and avail its benefits.
UltraVNC is a professional application through which you can monitor a remote PC. It displays the screen of authorized system and enables you to manage activities via mouse and keyboard. It is widely used by network administrators to troubleshoot systems on the network without visiting them physically. It accesses PCs in a safe manner and ensures they stay safe from intruders. It is a free tool available for Windows operating system. It is a user friendly application that runs at a fast speed.
Remote Access:
The software enables you to access a PC from remote location. You have to verify that you are authorized to access PC through relevant means. It utilizes Remote Frame Buffer protocol to safely access desktop of other systems. You have to install its client version on your own PC while the server edition must be running on system that you want to access. You can modify different operations to complete the task in an efficient manner.
Properties:
UltraVNC provides a compact properties page through which you can modify its functions. You can manage server screen updates handling and single window sharing. It allows you to choose ultra-fast poll full screen options, mirror driver and system HookDll options. In order to perform operations at turbo speed, you can set its accuracy as low. You can specify the maximum strength of CPU that should be used by the application. You can specify a single server window that you want to access.
Admin Properties:
Admin properties tab can be used by expert network administrators. For incoming connections, you can accept socket connections, adjust ports, view Http connect and allow loopback connections. You can authenticate connection through a strong password or MS logon. You can enable file transfer and choose DSM plugin. You can choose action that should be taken upon disconnection by last client and usage of pointing devices. You can enable query window, multi-viewer connections, log debug information and RDP mode.
Clients:
UltraVNC lets you access multiple PCs simultaneously. All you need to do is to right click the application icon in system notification tray and choose the right option. You can add new clients, kill clients and list all clients. To add new client, you have to insert host name and connection number. Clients list displays the information of all connected and pending clients. You can chat with clients through its intuitive interface.
Major Features:
UltraVNC is a powerful solution that assists network administrators by allowing them to access PCs from a remote location. It contains automatic functionalities for beginners while advanced users can modify various options to get desired results. It performs operations in a smooth way. It does not interfere with user activities and is resource-efficient.