---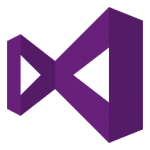 Visual Studio Code Download
Visual Studio Code is a code editor that has been gaining in popularity lately. It was created by Microsoft as an open source project and can be used on Windows, MacOS, and Linux. VS Code is great for working with different languages, including HTML, CSS, JavaScript, and PHP. One of the best features of VS Code is its built-in debugger, which allows you to step through your code and troubleshoot errors. If you're looking for a new code editor or are curious about what VS Code has to offer, we recommend giving it a try.
Software details
---
Windows 10 / Windows 11 / Windows 7 / Windows 8
Software description
---
Microsoft Visual Studio Code is considered by many to be one of the best code editors available. It enables users to use their time more efficiently and to get more done in less time. It simplifies work flows and offers excellent support for debugging Java code, among other things. It's available at no cost and runs on Windows desktops, Linux, MacOS, and Raspberry Pi OS. Of course, VS Code isn't perfect. There are some pros and cons to consider before committing to it.
Pros of VS Code
Visual Studio Code has a lot going for it, which is why many coders enjoy using it.
Usability
Besides being a powerful editor, Visual Studio Code has a host of features to make your life easier. While a lot of the features are similar to those found in other popular code editors, it does have a few extra features that stand out. Some of the features include code completion, debugging, and a nifty floating windows explorer window that lets you open files and rename them.
Although the visual studio code editor is a little behind in its design, it still packs a lot of features. It's got an integrated developer environment with a debugging mode, an advanced search and autocompletion for code, and support for all major programming languages.
It's no secret that Visual Studio Code is Microsoft's premier development tool, but that doesn't mean it's a bad tool. Several improvements have been made since its release, including a new floating windows explorer window and a number of updates to search icons.
Cross-platform
Until now, Microsoft has been focused on Windows and Office software development. But now it is expanding its tools to other platforms. One of the first such projects is Visual Studio Code. It is a cross-platform code editor that can be downloaded for free. It works on Linux, OS X, and Windows. Here are some of its features.
Visual Studio Code is a light and easy to use code editor that is available for free. Its features include integrated navigation, support for a variety of programming languages, and a number of plugins. These extensions include debuggers, support for cloud systems, and work with CSS and HTML.
Visual Studio Code works on Windows, Linux, and OS X. But it is still in preview, so it is not a fully-featured IDE. It has a built-in refactoring tool, which is important for software development.
Performance
Whether you are new to Microsoft Visual Studio Code or you have been using it for a while, there are several things to consider when determining the performance of this IDE. It is a popular choice for programmers and engineers across the board. It is lightweight, fast, and full of useful features. In fact, it has been rated as the most popular development environment of 2019.
While Visual Studio Code is free, there are some paid extensions and plugins available that can enhance the experience. For example, the Azure Functions extension enables the development of Azure functions in Visual Studio Code. In addition, the Apache Cordova extension provides a powerful integrated Cordova command set and debugging.
Another great feature of Visual Studio is its ability to build a project incrementally, which can speed up the build process. This is great for testing, especially when the code changes. You can also enable hot reload to speed up test execution.
Built-in debugger
Using the built-in debugger in Microsoft Visual Studio Code can help you debug your program. It offers intelligent code completion, refactoring tools, and other useful features.
Before you begin debugging, you can set breakpoints in your code files. These allow you to pause your program and examine the changes to variables. The breakpoints can be set in a variety of places in your code. Some breakpoints can be set on the fly while running your program, and others must be set before debugging.
The built-in debugger in Visual Studio Code allows you to set breakpoints. The breakpoints can be set by right-clicking on the line of code and selecting Debug> Toggle Breakpoint.
The debugger in Visual Studio Code also supports source maps. Source maps enable you to step through the source code instead of jumping to different locations within the code. The debugger will also automatically step through code that is not covered by the source map.
Design approach
VS Code, the latest version of the Visual Studio IDE, is one of the most popular development environments among developers today. This editor supports a wide variety of coding languages, including C, C++, Java, Go, Python, PHP, and Ruby. It is also available for Linux, OS X, and macOS.
Visual Studio Code is also known for its simplicity. The interface uses a minimal layout, enabling developers to work faster and more efficiently. The software is also extensible, allowing users to customize and add their own code, libraries, and settings. It is available for free on all major platforms, and has a disk footprint of less than 200 MB.
VS Code's interface includes the Activity Bar on the far left side of the window. It displays information about the files and projects currently open in the application. It also provides context-specific indicators like the number of outgoing changes when Git is enabled.
Cons of Visual Studio Code
There are some shortcomings in Visual Studio Code to be aware of. For instance, it doesn't support UI drag and drop, which makes it less suitable for use with low-spec devices. Also, it has limited plugin elasticity. A large number of updates can require restarts, which can slow down the program. The program also generates boilerplate code. If you don't like the way Visual Studio Code works, you can also opt for a more lightweight HTML editor. Some of the advantages of VS Code are its support for multiple programming languages, its rich semantic code understanding, and its advanced debugging capabilities.
The Visual Studio Code terminal is also known for its bugs and glitches. In addition, it is known to be slower than other electron applications. It is also known to have a high memory usage. If you want a light and fast HTML editor, you may want to look at Atom. However, Atom does have a number of useful bells and whistles, including extensive support for diverse programming languages. It also has a bundle of built-in plugins, so you don't have to use third-party extensions. However, Atom also has a large install size and requires a lot of configuration.
Some users find Visual Studio Code to be more flexible than Atom. It's possible to change the theme of the editor, and nearly all UI elements can be modified. It also offers more built-in features, including support for multiple programming languages, syntax highlighting, code refactoring, a debugger, and more. It also supports JavaScript and TypeScript, and provides excellent support for web technologies. There are also many GitHub-related extensions available for Visual Studio Code.
Visual Studio Code is also known to use Electron, which is a lightweight HTML editor. The application can be installed for free, but you may need to pay for extensions. It is a popular choice for mobile and web developers, but there are some issues with its performance. It also doesn't work with low-spec devices, such as M1 Macs.