---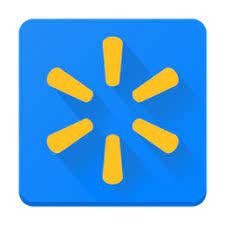 Shop for everything you need in one place when you download Walmart's user-friendly app.
Software details
---
Software description
---
The newly redesigned Walmart app makes it easy to shop for everything you need all in one place. Schedule delivery of fresh groceries, or order the latest technology to be picked up at your local store or delivered directly to your front door. The best features and feature highlights are listed below.
Features
Use the reorder feature to quickly reorder everyday items
Schedule pick-up or delivery at your convenience with just the tap of a button
Curbside pick-up check-in lets us know you've arrived and you're ready for your order
Use the barcode scanner to quickly add items to your shopping list
Browse weekly ads to save you the most money
Get notifications about special events and savings opportunities
Find a store map in Walmart to shop in-person faster
Walmart+ members get app-exclusive features
Suggestions based on buying habits help you fill your cart with items you constantly need
Feature Highlights
Get What You Want, When You Want It
Shop Walmart app to order groceries, household products, and even dog food! Get orders delivered from your local store or schedule a pick-up at your convenience. Millions of products on the website are available with free shipping.*
*Delivery fees, restrictions, and minimum purchase may apply.
Create and Share Lists
Planning a party or shopping for the family's groceries is easy with shopping lists. You can create a list, add items or remove them any time you'd like, and even share lists with your friends or family.
Search Walmart and Your Local Store at the Same Time
Set up an account, set your location, and then shop your local store and Walmart simultaneously. You can easily filter products, set preferences, and determine how you'd like to get your order too.
Checkout Fast
By shopping online and your local store simultaneously, you get one cart, which makes checking out easy and fast. Add all the items on your shopping list to your cart and checkout.
Real-Time Updates Right to Your Phone
After you place your order, you'll get notifications sent right to your home screen. Log in to Walmart and track your order any time you'd like. Enable push notifications, and you'll know where your order is in the delivery process the entire time it's en route.
Use Walmart Pay at Checkout
Upload a payment method to your account's wallet, and you can use it at checkout. Scan your phone at checkout, and you're ready to go. The wallet feature lets you checkout fast and will recommend how to split the bill based on your cards and balances.
Item Finder
Are you looking for something specific? Use the app's item finder to find what you're looking for in-store quickly.
Scanner
Find something you want, but not at the moment; use the app's scanner feature to add it to a list so that you won't forget about it later. The scanner also lets you check prices, so you know exactly what you'll expect to pay at the register.
Discounts on Fuel
When you use your app to pay for gas at Walmart and Sam's Club fuel stations, you'll save on fuel.
Alternate Softwares