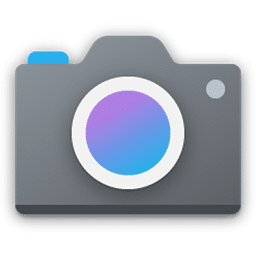 Windows Camera comes standard with newer versions of Windows on PC and mobile devices. This program was first introduced with Windows 8. Since its debut, the app has come pre-installed with all products containing Windows software. It can also be downloaded onto many other devices, whether or not Windows OS is present.
Windows Camera comes included with Windows 8 through 11, Pocket PC, Windows Phone, Windows 10 Mobile and Xbox consoles. The app for the camera can be downloaded free through the Microsoft store and will work with multiple devices.
Using the Camera
Windows Camera can capture standard still photos but it also has another interesting feature: living images. This captures moving images that are similar to animated GIFs, which is a fun addition that allows for some creative picture-taking.
Video can be captured as well in standard 16:9, 4:3 and 3:2 aspect ratios. Users can also enable features like flicker reduction and video stabilization to create clearer, better-looking videos, a pretty helpful feature no matter the skill level of the person taking the video.
Photos and videos are automatically saved in the Saved Images folder and in the File Explorer pictures library. The default file storage location can be changed.
If the app permission to do so is turned on, the camera will capture the image location with every picture taken.
Playing with Settings
There are lots of different ways to capture images using his app. Look in the settings options to find zooming, focus control and sensitivity control to create steadier, crisper shots. It's also possible to adjust the white balance control, shutter speed control and brightness control to give images a more vivid appearance. The time delay feature adds more options for capturing images. There's also a toggle to switch between the front-facing and back-facing cameras. Most Windows devices have both cameras, so the toggle switch is a good addition to the easy-to-use interface.
Expect
Windows Camera differs from other camera apps. It does not record slow-motion videos and does not have a 1:1 photo ratio. It also does not come pre-loaded with different photo filters. Users have to edit the images they take using another software program to add filters to images.
There is a panorama capture function, which is found on other camera apps. However, this only works on Windows phones.