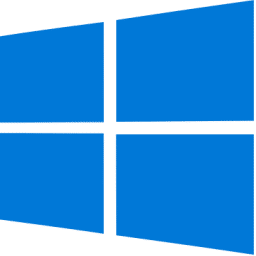 Windows Update Assistant Download
When you operate with Windows as your primary system, unfortunately, a large portion of ensuring continued functionality is through the deployment of periodic updates. Generally, every few years or so, Microsoft makes another free update available for existing users, despite how much the application costs for first-time users. Windows Update Assistant makes it easy for users to obtain these downloads without purchasing a new software suite or physically obtaining a copy to install from a CD/DVD-ROM Drive.
Why the Constant Updating?
You might ask yourself why releasing so many updates is, to begin with. Truthfully, the ever-few-year update model used by Microsoft is tame compared to other applications that update monthly and even weekly.
For the most part, these updates are made with user safety and usability in mind. As time goes on, old safety features become outdated, leaving older applications and software vulnerable to virus attacks and malware.
What Is Windows Update Assistant?
Windows Update Assistant exists to allow current users of Windows a method of updating their current software without actually obtaining any physical copies of disks or drives needed to make these updates. In addition, the Update Assistant has several helpful characteristics.
The Assistant automatically notifies users when a new update is available
These notices can be rescheduled until later if you don't want to make the change immediately.
The Installation Wizard will also ensure your PC contains any files required to properly run the new update. For example, any .NET framework must be present to complete the installation, in addition to other file types, successfully. These will automatically download first if they're not present before downloading the current update.
Using the update installer is pretty straightforward. However, some users still find difficulty deploying Windows Update Assistant, especially if there's no prior knowledge of installing or downloading updates in the past.
In the following section, we'll give you a quick walkthrough of the download and installation process to help you seamlessly upgrade your operating system. .
The Installation Process
The Windows Update Assistant was designed and created by Microsoft to allow current users of earlier versions of Windows to download and install the proper updates. This ensures proper system function and the addition of all necessary files and components to operate properly moving forward.
When Windows experiences an update, almost every category of the operating system is changed. You're likely to have new drivers and more, so it's important that you install the latest updates as soon as possible.
On many occasions, the updates are made available before the official upgrade to Windows is released. This is convenient as it gives current users a chance to upgrade and become accustomed to the changes before anyone else. So how do you install the new upgrades? Use the following list as a guide to quickly install any updates using the assistant.
The process is extremely easy, and entails the following steps:
Navigate to the official Microsoft website.
Find and click the button that reads, "Update Now."
Your computer will begin downloading a .exe file that's just over 700 bytes.
Once you run the .exe, the main screen will make itself visible.
It will notify you of whether you're pruning the most recent version of Windows, and if you're computer is even prepared to run it.
Assuming your computer is able to run the software, click "Upgrade Now" to begin the process.
You'll notice a few checks for compatibility which might take a few minutes. This is the tool ensuring you have enough space to complete the installation.
You'll have the option of upgrading your PC or creating installation media (this is to update another computer). Select the former.
Windows Update Assistant will go through a process of ensuring all your files are kept safe during the installation process. This is normal and may take several minutes. If for some reason, the installation doesn't work, you can always revert back to the most recent version of Windows your system has on file.
After the process is finalized, your computer needs to restart. Allow the system to restart your system, and it should boot up like normal with the new update installed.
If you'd like to double check to ensure you've actually received the update, navigate to your start button and click settings, and then click, "About." This brings up system information and should tell you the most recently installed version of Windows.
Windows Update Assistant is a critical component for any user that has Windows installed as their primary operating system. You aren't required to keep the Update Assistant active in your system, but it does help when you have it to remind you of any pertinent updates. Remember, the updates are more than just having the most recent version for usability – they keep your PC protected when it comes to malicious software and other harmful items.