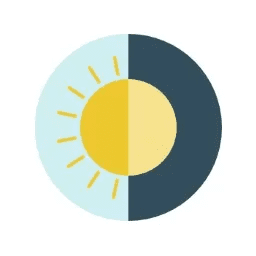 WinDynamicDesktop Download
For Mac Mojave users who have made the move to a Windows OS, the adjustment from Dynamic Desktop may be a tough one. To ease the transition, users can download WinDynamicDesktop to import all of the features they knew and loved in Dynamic Desktop. In this article, we'll discuss the main features, advantages, and downsides to this app, so read on to find out more.
Essentially, WinDynamicDesktop is an app that allows users to have a seamless transition from the Mac Mojave Dynamic Desktop feature to Windows 10 by importing the feature. For Mac users who are making the switch to a desktop or laptop with a Windows operating system, this feature can help make your new desktop look and feel similar to your old one. This lowers the learning curve and makes the computing experience overall more comfortable and enjoyable.
How much does it cost to use this app?
For such an impressive app, you might think that the developers would charge a pretty penny for users to download it. Thankfully, the developers of this software are generous enough to make it free for anyone to download, install, and use. The software doesn't even have ads to generate revenue. This means that you'll be able to use the app without paying with your money or paying with your time and attention for advertisements.
What are the main features of this app?
The most notable feature of this app is that it allows the Windows system to operate with a Dynamic Desktop straight from Mac Mojave systems. Beyond the aesthetic qualities, this app converts location into latitude and longitude to match the way that Dynamic Desktop does it. This app has different themes available so that users can choose their preferred look.
Also, it has a variety of wallpapers that allow users to customize their desktop to suit their personal aesthetic. What's more, the app can change the wallpapers at different times of day. If you prefer a fun, busy wallpaper during the day and a peaceful ocean scene as your wallpaper at night, you can sync the app to switch wallpaper out to reflect that.
Finally, this app is updated frequently so that users don't have to deal with bugs for long.
What are the main downsides to the app?
While this app has plenty of features that users enjoy unanimously, there are some problems associated with the app that lead some folks to delete it after downloading and uninstalling it. One of the chief complaints surrounding the app is the wallpaper options. While it has many wallpaper options, there will always be some people who can't find one they like on the app.
Another downside to this app is that it does not work on Windows operating systems below Windows 10. If you have Windows 8 or Windows XP or another older version of Windows, you won't be able to run WinDynamicDesktop on your computer, unfortunately. If you can upgrade your system to Windows 10 or higher, though, you'll be able to use the app without a problem.
What operating system requirements does WinDynamicDesktop have?
To use WinDynamicDesktop, users need to have a system that operates on Windows 10 or higher. Mac users or those who don't have Windows won't be able to use the app. Also, those who have an older version of Windows that came out before Windows 10 will have to upgrade to get this app.