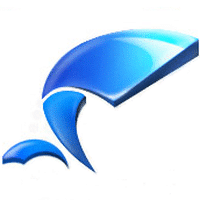 Wing FTP Server is capable of managing the servers that are used for sharing data. The support for various techniques including FTP, SFTP, HTTP, HTTPS and FTPS has increased its flexibility. You can monitor the activities that are taking place on the basis of sessions. With variety of useful features, it has become a recommended choice of many users.
Wing FTP Server 6 is a smart application that lets you manage file sharing via servers. The software is compatible with Windows, Mac OS X, Solaris and Linux operating system and can be used easily due to its traditional interface. It is a paid tool whose license should be purchased for long term use, but unregistered version can be used free for 30 days. It is used by network administrators to monitor web based data transfer facility for clients. It is available in multiple languages such as English, Dutch, Italian, Romanian, French, Spanish, Czech and Turkish. It is an enterprise solution with lots of features.
User Interface:
The software possesses a simple GUI with multiple options. Under administration section you can access console screen, manage user accounts, check admin log details and adjust settings. Server section contains information about server status, server log and license. You can also visit Domain section where all activities are listed and network management is possible.
File Transfer:
Wing FTP Server enables users to share data in secure manner. For this purpose, it provides support for FTPS, HTTPS and SFTP protocols. These network protocols are preferred for sharing confidential data such as important files related to your organization, bank statements and documents having personal information. The files are encrypted before being transmitted over network in order to prohibit harmful use of data. However, if you want to share data that does not need to be well-protected then you can make use of FTP and HTTP protocols. You can use these when sharing eBooks, movies, songs or other less important data.
Domains:
The software lets you define domains where servers can be hosted. The software homepage displays the list of created domains along with their ID, name, connections and status. You can create a domain by entering a personalized name and port addresses for required network protocols. You can also delete any domain whenever needed. The status of domain shows its availability and you can close or open it through respective buttons. When you choose to close a domain, a prompt message asks you to choose suitable option. You can disconnect all clients immediately, wait for them to disconnect or wait until they terminate the transfer process.
Efficient Monitoring:
Wing FTP Server offers advanced monitoring capabilities. You can effectively monitor the use of servers and collect necessary information about connected users. It displays information about all users and the file transfers that have taken place. Information about sessions shows the users that have logged in and the amount of data they have shared during particular time period. The download and upload speeds can be checked to ensure fast data transfer facility. You can also schedule tasks that need to be performed at specific time.