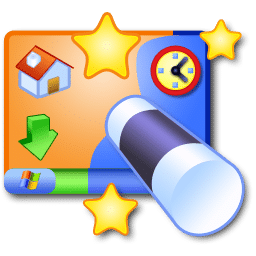 WinSnap has simple ways for capturing computer screen-shots. In addition to this feature, it has proven to be more useful than any other software in the same genre. The advanced new version of this software offers a bunch of features that helps to take far better screen captures and better working modes.
WinSnap is the only utility that helps the Windows users to capture the screen and edit them if required. Up to this time, it was only possible to take Windows screen-shots in rectangular shapes. However, WinSnap makes it possible to capture non-rectangular screen-shots with customized backgrounds. Though this software allows the user to edit the screen-shot, the users now can add color effects, watermarks, outlines, reflections, and eye-candy shadows. It is the built-in photo editor that helps to do basic function such as annotate screen-shots, adding arrows and much more.
The software is designed in such a way that it can take the screen-shot of any Windows UI. The program can manage several advanced issues such as screen with round corners, translucent window frames and even with shadows. Drop shadow effect is also possible to create with this utility.
Image composting is another added feature of this software. This technology comes in handy while dealing with screenshots on multiple color backgrounds. It also supports PNG format for better image transparency. Multiple screen capture modes is also possible with this software. This feature comes in handy when it comes to capturing buttons, dialogs and other Windows utilities. Customer care is available through email.