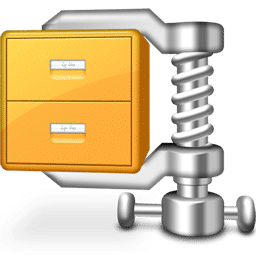 WinZip is an essential tool for any user that deals with compressed files. Users can use it to open and create Zip archives and a wide range of other formats like RAR, tar, 7z ,and XZ.
WinZip also offers advanced features , including secure AES encryption, direct cloud access ,and multiple backup options. WinZip stands out from its competitors due to its ease-of-use making it possible for computer users to operate it without tech support. The application is available for PC, Mac OSX ,and Linux operating systems. The mobile versions will offer for Apple iOS devices such as iPhones and iPads. WinZip continues to evolve far beyond just a compression tool. It offers users many powerful archive-related functions packed into one streamlined package.
File Backup and Automation
WinZip compresses file sizes making them easier to store or transfer between devices. Its encryption capability ensures sensitive information stays private with only authorized access. WinZip enables users to customize automated actions like renaming files after compression. Users can drag-and drop entire folders into the WinZip application for maximum convenience while configuring their individual workflows. It integrates with major email applications giving users one click automated sharing capabilities without compromising on security levels.
Cloud Integration
WinZip's cloud integration feature allows users to store and access large files from anywhere securely. It allows you to quickly create a backup of your important data in just one click. You can also leverage the WinZip content collaboration services for team file management, version control, messaging, notifications and more. The Cloud Integration allows users to sync files between computers and devices without effort .This helps ensure all versions are always up to date across any device that connects to it. It ensures your data will keep safe while being transferred over secure servers in trusted remote locations.