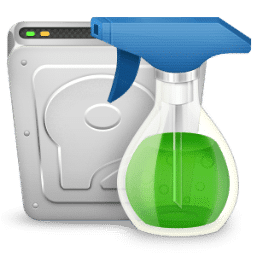 Wise Disk Cleaner Download
Wise Disk Cleaner can protect your privacy by deleting the search results of internet and clearing traces of deleted files and applications. The files are arranged to increase the performance of your PC. It is small software that occupies low memory space and utilizes few resources but provides you with various features in an attractive interface.
Wise Disk Cleaner 10 is a fast working tool whose aim is to keep your system free from junk files. It was developed by Lespeed Technology Limited in 2006 and has the ability to support more than 33 different languages of the world. It is a free utility program that increases the speed and performance of your system considerably by finding and deleting the files that are of no use to the users. It is Windows supported software for scanning, defragmenting and repairing your PC.
Setup Wizard:
The Setup Wizard of Wise Disk Cleaner makes the installation process easier for the users. You just have to select a few options and the entire process will be done within a few minutes. Download its setup file from the download link on this webpage and then double click on it to run the setup. When Installation Wizard opens, read and accept the license agreement, select destination location and click Install button to install it with selected settings. It will offer a few additional tools for downloading too.
File Cleaning:
Wise Disk Cleaner can find different types of junk files created by Windows OS, internet surfing and multimedia. It can also find the traces of files that are left in the system memory by browsers, applications and Windows components. It can find the files of selected categories by performing a thorough scan. It also lets you perform Advanced Scan on your system drives and clean all the unrequired files, thus freeing precious memory space.
Disk Defragmentation:
You can recreate and manage the virtual fragments of your hard disk without the need of reinstalling operating system. This software lets you optimize and fragment your hard disks with a simple click. You can analyze the partitioning of your hard disk in visual form and can locate the files stored in memory. You can decide how many drives you will need and can choose the size dedicated for each drive. In this way you can use your system memory in an efficient way and manage free spaces.
Slimming System:
There are certain types of files that are downloaded or come within the package of Windows and some of its applications. You can delete those files as they are additional and do not play any important role in running the applications. Deleting these files can free your memory space from excess data.
Other Features:
Wise assistance is available for users if they find any problem in using the software. It is like a community where users can communicate with each other and answer the problems faced by them. You need to get registered for facilitating from this help section. Answering the questions in the best way will earn you points and dollars that you can redeem.