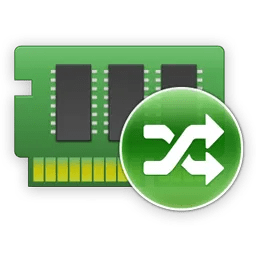 Wise Memory Optimizer Download
Wise Memory Optimizer is lightweight software that can rid your computer of arbitrary actions. This software can improve any issues your device may have with unnecessary programs that can increase the chances of lagging. This optimizer locates those programs and clears them off of your PC, improving speed and overall performance. Wise Memory Optimizer has been praised repeatedly for being simple to use. Frankly, you will not have to be a computer genius to operate this software.
While you are using your computer, it is running several programs in the background. The optimizer will remove those pesky programs from your computer, causing it to have more room and more speed. All you will need to do is command the optimizer to start the scanning process. That is due to the fact that the optimizer does not run as a background app. This is one way that the software keeps from slowing down your device's speed. Additionally, there is an option to adjust it to monitor performance on a regular basis.
Functions and Features of This Software
Wise Memory Optimizer is like a tune-up for your entire PC. It deletes the apps that may have been causing the system to run slowly without you realizing it existed. It can zero in on and wash away anything that is deemed as unneeded. In mere seconds, the optimizer will erase the files that may cause your device to freeze. All you have to do is click "Optimize Now" and allow the software to do the rest.  It will also defragment the hard drive, which will in turn improve memory and performance.
Defragmenting will occur if the scan comes back with a result indicating that data is not sorted appropriately. An incredible feature that the optimizer has is the option to run as a background app if you choose. This feature will allow you to track free space and to continue to clean out the system during use. This is an especially vital tool if you use your device several hours a day.
The Advantages of Using Wise Memory Optimizer
Wise Memory Optimizer uses a small amount of RAM, making it incredibly lightweight. Therefore, it does not take up too much space on your device. It is also quite easy to use. This software will speed up your computer and rid it of anything that is simply there to take up space. The optimizer is also highly user-friendly, making it ideal for almost anyone to use. The optimizer is also quite neat and tidy, which adds to its usability. Your device could be as good as new within seconds of pressing a button.
Try Wise Memory Optimizer
Wise Memory Optimizer is an important tool for any device, whether it is used daily or on occasion. There is nothing better than cleaning up your PC and making it almost as good as new. That is what the optimizer can provide for your PC's system. Just as a car needs a tune-up, your device is in need of its own special type of care. A slow system can be an indication that your PC needs that tune-up. If your system is starting to lag incessantly or restart repeatedly, you need the Wise Memory Optimizer.