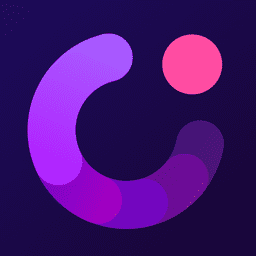 Wondershare DemoCreator Download
Wondershare DemoCreator can easily edit professional-quality video demonstrations, and capture the videos, tutorials, presentations, and games. Everyone can easily record a clip to the straightforward user interface.
If you want to make or distribute videos online, Wondershare DemoCreator is a must-have piece of software. Game recording, video editing, voice recording, and screen recording are all features available within the same convenient software. You can annotate the screen as you record, and there is a library of video affects you can add to the mix. Green screen, facial recognition, transitions, and more are just some of the capabilities included in Wondershare DemoCreator. Your game streams will always seem polished, even if you're used to using a different program. You can record audio or video from the computer's microphone or webcam. Additionally, resolutions can select before recording to guarantee optimal quality.
Screen Recording
Wondershare DemoCreator promotes itself as a professional-grade screen recording tool and has really achieved that reputation. When you initially open the app on your mobile device, the big red record button is the first thing you see. The program will take screenshots at the chosen or user-defined aspect ratio when the record button had pressed. But Wondershare DemoCreator simplifies the recording process, so you may save time and energy without sacrificing quality. The new recording feature lets you record the display, audio, and camera simultaneously, at frame rates of up to 120 fps (without delay).
Fast Export
Wondershare DemoCreator makes recording and modifying polished videos of software lessons, product presentations, and even video games simple. The user-friendly design makes it simple for anyone to capture a clip. The "Fast Export" feature is ideal if all you want to do is record your screen and upload it without making any changes with DemoCreator's editor. To use the Fast Export function, right-click a recorded video in the library and select the "Fast Export" tab.
When you're finished making your pick, you'll be asked to give your video a title and save it somewhere on your device.