---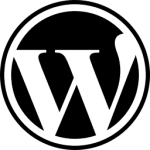 WordPress is a popular content management system that can be used for a variety of websites. It's an open source platform that is free to use, and it has a large community of developers who contribute to its growth. In addition to being user-friendly, WordPress also offers many plugins and themes that allow you to customize your website. If you're looking for a versatile CMS that is easy to use, WordPress should definitely be at the top of your list.
Software details
---
Windows 10 / Windows 7 / Windows 8
Software description
---
WordPress is an extremely popular open-source content management system (CMS) with amazing features and capabilities. This CMS can create, manage, and maintain websites for personal and business use.
This guide will cover the fundamentals of WordPress, including its advantages and disadvantages.
What is WordPress?
WordPress is a powerful CMS with an intuitive design and features, making it easy to customize websites. With WordPress, you have access to hundreds of themes and plugins that can be used to further customize your website. It also comes equipped with an editor that makes it simple to create content without the need for coding knowledge.
Additionally, WordPress provides robust security features to help protect your website and data. It also offers easy-to-use tools for SEO, analytics, social media integration, eCommerce functionality, forms, newsletters, and more.
What Does WordPress Do?
WordPress makes it possible to create and manage content on any website, regardless of size. You can use WordPress to create basic landing pages, blogs, eCommerce stores, galleries, magazines, portfolios, and more.
It also offers many features that make it easy to build a professional-looking website quickly. This is a must for businesses that need to get a website up and functioning in a minimal amount of time.
Some industries that benefit from WordPress include travel, hospitality, entertainment, finance, fashion, healthcare, and education. Even beginners in website building can create a professional website with WordPress.
Who Uses WordPress?
WordPress is a great option for anyone who wants to create and maintain a website easily and quickly. It is popular with both businesses and individuals, as it has features designed for all types of users.
For example, businesses can use WordPress to showcase their products or services. Additionally, individuals might use it to create a blog or professional portfolio. They can also use it to create an online store.
There is also a large community of developers who provide support and advice on the use of WordPress. This makes it easy to find answers and solutions should you run into any issues along the way.
What is a WordPress Plug-In?
A WordPress plug-in is pre-made software that extends the functionality of WordPress. It can be used to add features such as contact forms, eCommerce stores, galleries, and more.
These plug-ins can be found in the WordPress plugin repository or purchased from a third-party provider. Some are free, while others come with a one-time cost or recurring subscription.
Advantages of WordPress
Easy to use
With its intuitive user interface and simplified editor, WordPress makes it simple to create and manage content with minimal effort. Even those without any coding knowledge can quickly create, update, and maintain a website.
Flexible customization
WordPress offers numerous themes and plugins to customize the look and feel of your website. With its powerful features, you can build a professional website that perfectly suits your needs.
SEO-friendly
WordPress has built-in SEO features, making it easy to optimize your website for search engines. This ensures that your content is properly indexed and helps to improve its visibility in the SERPs.
Robust security
WordPress includes several security measures to help protect your website from attacks and data loss. You can also install additional security plugins to further enhance the protection of your website.
Disadvantages of WordPress
Vulnerability to hacks and malware
Despite its robust security features, WordPress is still vulnerable to malicious attacks and data loss. You should ensure that you have proper backups in place and regularly monitor your website for security threats.
Need for regular updates
WordPress must be regularly updated to ensure that it is secure and functioning properly. Failing to update your WordPress can make your website vulnerable to security threats and bugs.
Limitations on customizability
The themes and plugins available for WordPress are limited in terms of customization options. If you're looking for more complex designs, you may need to hire a developer to make the necessary customizations.
Consider these Factors When Choosing WordPress
When deciding if WordPress is right for you, there are several factors to consider. First and foremost, you should assess your website's needs and the available features that WordPress offers.
Additionally, take into account the cost of hosting and development and any plugins or themes that may be required. Finally, make sure that you have the resources and the time to maintain your website properly.
Remember these important facts:
This content management system is easy to use and customize.
It has built-in SEO features and robust security measures.
WordPress requires regular updates and backups.
Its customization options are limited.
You must assess your website's needs before deciding if WordPress is right for you.
Many plugins and themes may be required for more complex designs.
Consider the cost of hosting and development when making your decision.
Make sure you have the time and resources to maintain your website properly.
Systems Comparable to WordPress
If you're looking for an alternative to WordPress, there are several alternatives available. Popular options include Joomla, Drupal, Squarespace, Weebly, and Wix. Each of these CMS offers different features and capabilities, so be sure to research them before selecting one for your website.
Overall, WordPress is an excellent CMS with many advantages and a few disadvantages. With its easy-to-use features and powerful customization options, it is the perfect platform for creating and managing websites. Whether you're building a simple blog or a complex eCommerce store, WordPress has everything you need to get started.
Alternate Softwares