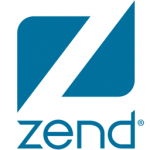 Zend Studio is a smart choice for PHP and Javascript developers. The auto code completion assistance and real time validation and analysis save users' time and provide them more facilities. The integration of code with Apigility has made the documentation, building and testing of APIs faster and better. With all the above explained features, Zend Studio is a must have software for PHP developers.
Zend Studio is an integrated development environment (IDE) for PHP web application. The studio is designed especially for professionals that use IDE environment. Among the most prominent specifications of this program include easy to install wizard, easy to set up parameters and other main functions, extensive online documentation, excellent quality technical support and frequent updates.
Characteristics
The PHP editor provides advanced options to help the programmer when writing code in terms of highlighting, AutoComplete, formatting, and error detection. When you launch Zend Studio for the first time, the program detects whether you have installed Zend server and advises you if necessary to do so. It then automatically downloads the free community edition of Zend server and installs it properly. It is based on Apache Server and contains performance-enhancing software, database drivers, previously installed PHP byte code Accelerator, data caching, and much more.
One of the advantages of installing the server connection is that it can be opened directly in the Zend Studio environment. As soon as you start a new project in Zend Studio, the IDE sets the project main directory directly to the appropriate place in the Web server root directory.
When you start a new PHP source files, you can choose from a wide selection of templates. If you find a matching template, you can skip all the usual initial steps and begin directly with programming. Many templates are based on the open-source Zend Framework.
The latest version of the software offers fast execution and attention to the work-flow. This will help the programmer to keep the project in a compressed file.