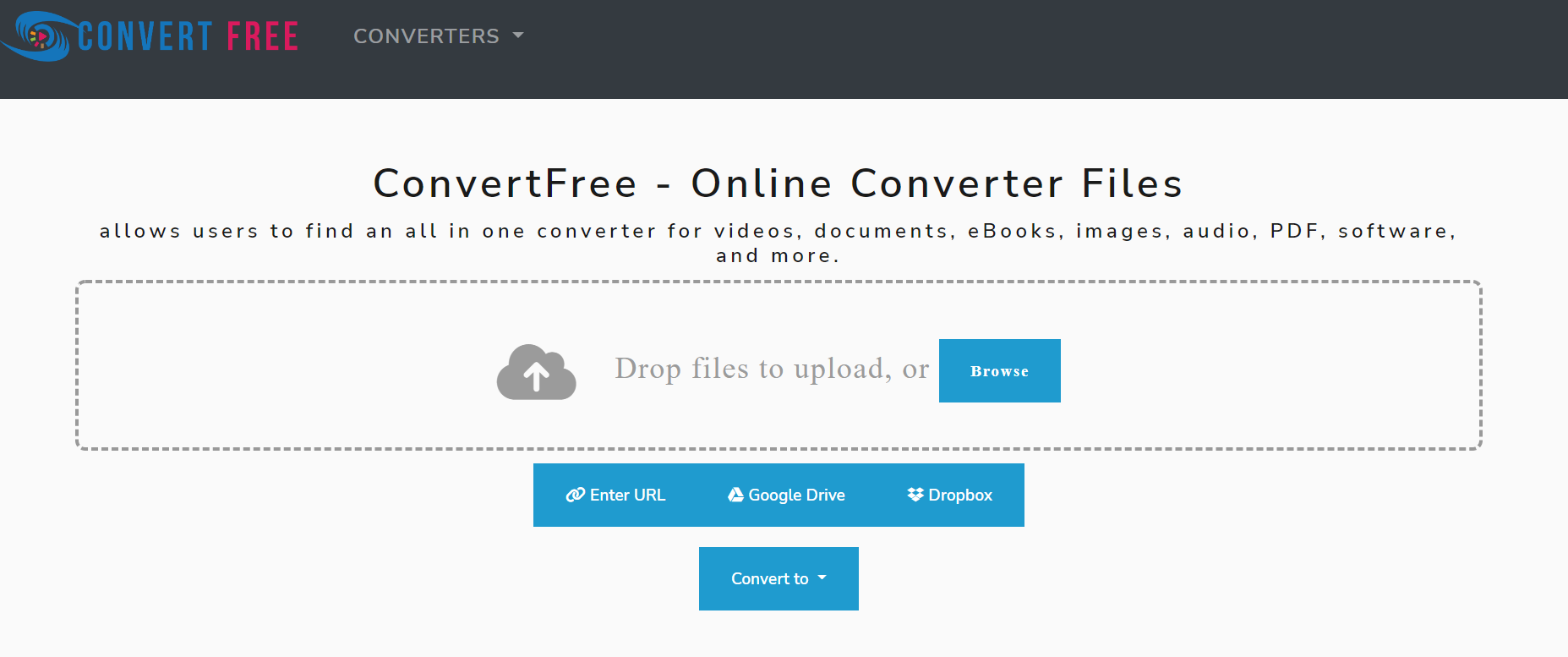 Convert Free Reviews
What would you say if you could find a tool that converts video, document, images, audios, pdfs, ebooks, software, and even more – all for free? Well, such a tool does exist, and you can start using it right away at ConvertFree. Nothing could be handier when you need to convert pdf's to images, Word to pdf, jpg to pdf, or just to create an archive file like a zip file using a compression tool. At the converter website, there are actually a number of different converting tools you can use, all of them very easy to use and all producing the exact kind of results you were hoping for.
Other options
You can even convert documents which have been previously scanned into editable Word documents, pdf documents, or text, so that you can operate on them. Need a text file converted into speech? There's a tool for this too, and it will give you just the kind of output file you need. If you need videos compressed so as to take up much less space, there's a handy tool that will accomplish that for you as well, so you'll be able to store far more images without taking up half the space.
If you have a strong online presence, and you regularly post to social media platforms like Twitter, Facebook, Instagram, and WhatsApp, you can easily have your text files optimized for those specific platforms using one of the converter tools on the website. There's even an online video converter you can use for your tablet, mobile device, or gaming console. Do you have a file that needs the font re-formatted into something more presentable for a specific destination? The font converter tool can accomplish that for you in seconds.
The conversion tools don't stop short at images, videos, and text – they also handle audio conversion as well. You can convert your existing audio files to any other audio format supported by the converter, so it can be used in the most versatile manner. That way, you'll have files in the MP4 format, or AVI or MOV, or whatever else is most useful to you.
A truly versatile conversion tool
It would be almost impossible to find such capable tools anywhere in the marketplace, even at an outrageous price. The fact that all these tools are made available to you on a single website, absolutely free of charge, is nothing short of amazing. Being able to convert free of charge like this is like a dream come true, and it's something that you probably never thought possible before.
There are no limits to the number of files you can convert free, so you can have unlimited use of all tools on the website. There's also no need to worry about the safety or privacy of your uploaded files, because after you've accomplished your conversion, the files are automatically deleted from our servers.
The time it takes your files to convert will largely depend on the speed of your Internet connection, but the converter tools themselves are lightning fast, and are supported by high-end servers for ultra-fast processing. You'll be able to accomplish your convert free projects using your laptop, desktop, cellphone, or any other mobile device that you have a secure connection with. That means you can literally do your file conversions from wherever you happen to be at, and using any device whatsoever. Nothing could be easier, so please do visit the website, and start your own conversions now!