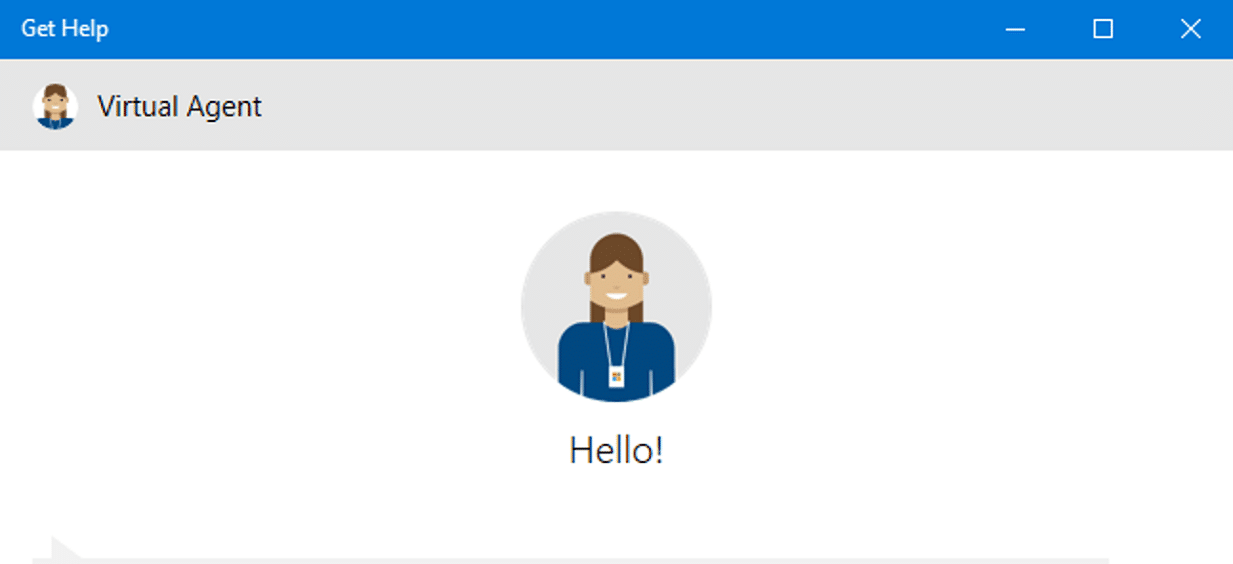 How to Get Help in Windows
Windows 10 help is quite a contention. There is not much for guidance about it despite the fact that Windows 10 is highly popular and the best operating system which Microsoft Corporation has produced till date. This is the very reasons we have taken up this opportunity to highlight the support system which the Microsoft Corporation has cautiously developed to deliver the best and fastest possible Windows help to its users.
Windows 10 is inarguably the best operating system that the Microsoft Corporation has ever produced. It is comprehensive, integrates some of the most innovative and productive features, is efficient and delivers high-quality service. It has been designed to maximize user experience. To top it up, the Microsoft Corporation has set up a very strong support base for this operating system, you can get Windows help in many ways. Microsoft has tried to make sure that help is available the most convenient and quick enough to keep your work going. Here we have highlighted all the ways in which Windows help can easily and quickly be accessed.
The F1 Key
The F1 Key is basically the quickest shortcut to getting help. It would open the help dialogue box if a program is running and you are in need of help for something in it. If what you need is Windows help then hitting the F1 key with the home page on display would lead you to your Microsoft Edge browser, and an online help tab would open where you can use the default search engine to find out the solution for your problem.
If the F1 key doesn't work, you can press and hold the Start key and press the F1 key along with it. If your computer has a function lock then you must press the designated Fn key to toggle it off before pressing the F1 key. This key is basically your shortcut to accessing the online support system for Windows help.
Cortana
Windows 10 is equipped with the smartest feature which is its artificial intelligence powered assistant called Cortana. Cortana can help you regulate functions, it can keep a track of your reminders, help you work through your playlists, keep your important contacts, provide information and help with many operations. Cortana is a very smart friend to have. What else Cortana can do is use its intelligence to provide Windows help. Don't hesitate and ask the kind Cortana for help. Cortana can help you with all the basic problems in Windows.
It knows the programs, can help you with the basic search, it knows the keyboard well. All you must do is tell Cortana what you need and this smart assistant will provide as much help as it has been equipped to provide. It cannot deal with advanced level questions but it can keep your work going if you need assistant with basic things, it is smart enough for that.
Microsoft Support
Windows 10 is equipped with desktop applications. It has specifically designed, smart and efficient applications dedicated to various functions. Many of these applications are built-in while others can easily be downloaded from the Windows App Store which hosts the Universal Windows Apps. By Universal Windows Apps, it implies that all these apps are cross-platform apps and can work on all devices working with a Windows operating system, desktop computers to mobile phones.
You can get Windows help by using a specific app to directly contact the Microsoft Corporation's direct support base. Look up in the Start menu to find the Contact Support application. The application if missing would have a counterpart named as Get Help, you can use that as well. Both these apps will lead you directly to Microsoft support and you can get help regarding your PC without a problem.
This would let you search for published documentation from Microsoft Corporation regarding Windows 10 by using the relevant keywords. You can read the documentation to help yourself without any inconvenience, it is simple and quick.
Contact a Microsoft Representative
The Get Help or Contact Support applications provide more options than the search tab for getting Windows 11 help. You have the option to directly contact a Microsoft representative as well. There is an option in these applications which lets you directly contact a Microsoft rep and get all the guidance you need. It is easy and efficient. You can place your queries and get help from the designated team of officials at any instant.
It is actually quite similar to calling the helpline when you need some information. We call helplines for our network issues, official work or any other information. Microsoft allows you to call their helpline through these apps. You can get direct help from their reps without any issue which is just like calling on a helpline.
Conclusion
Windows 10 was launched two years ago and it is simply the best operating system that the Microsoft Corporation has ever produced, the previous Windows 8 version was not very well welcomed and Windows 7 dominated for a very long period of time which was then taken over by this brilliant OS.
The Windows 10 OS maximizes user experience, it is quite easy to use. Any problems that you may ever face can easily be found solutions for. Microsoft has built a very comprehensive support base for its latest operating system which keeps on growing in popularity and dominates the tech critics as well. You can get online help simply hitting the F1 key or use the AI-powered Windows 10 help, the very smart Cortana herself. Cortana can, however, provide support for basic programs only.
Summary
You may get documentation from Microsoft through search or contact official reps directly using the Contact Support or Get Help apps supported by Windows 10. Getting quick and efficient Windows 10 help is not really a problem because of Microsoft's efforts to provide top quality customer care for its latest operating system utility.