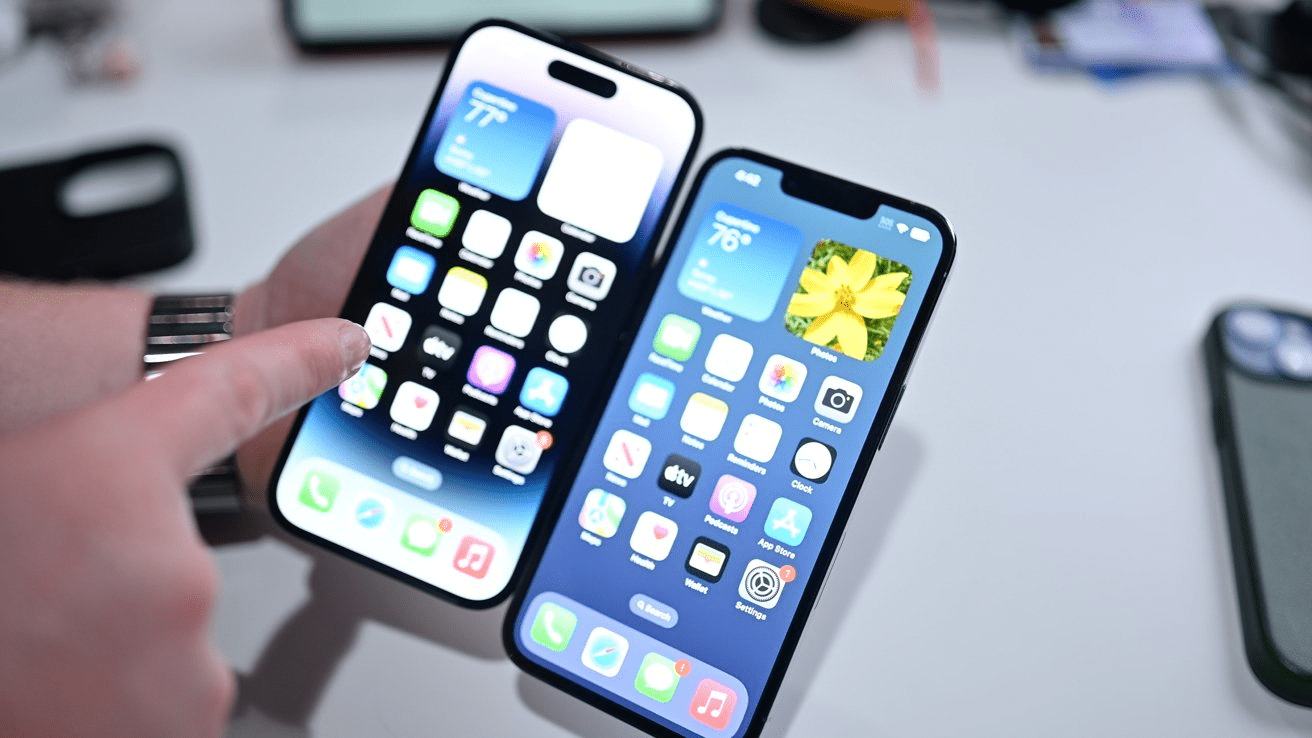 iPhone 14 Pro Review
Are you ready to purchase your next phone but unsure if you should choose an iPhone 14 or an iPhone 14 Pro? Either one can be a solid investment providing excellent tools and reliability for users, but there are some differences you should know about before you make a purchase. The latest releases from iPhone are impressive with their key features and notable improvements over older models.
Before you buy one, you may need to learn a bit more about the iPhone 14 and iPhone 14 Pro. Which one better fits your needs?
What to Expect from These Phones
Both versions of the iPhone 14 are some of the best smartphones on the market. You will notice that there are some tried and true features that have stuck around with iPhone for some time, considered the best they can be. Yet, there are some updates and a few perks to note.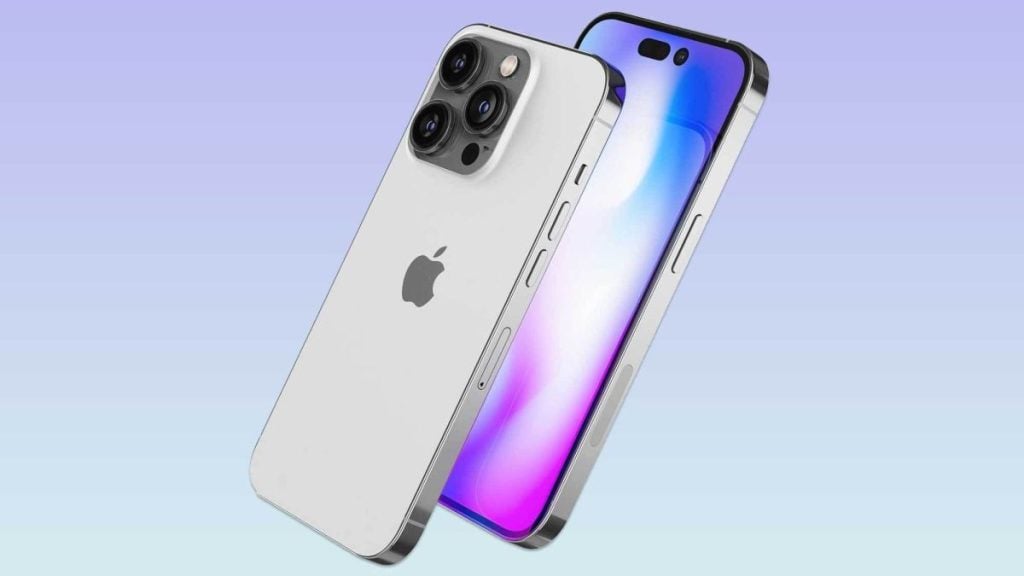 Key Specs for the iPhone 14
Here's a basic breakdown of the iPhone 14:
Price: $799
CPU: A15 Bionic
Display: 6.1 inches with 2532 x 1170 pixels at 60 Hz
Weight: 6.07 ounces
Overall size: 5.78 by 2.82 by 0.31 inches
Water resistance: IP68
Cameras: 3 – 12 MP wide (f/1.5), 12 MP ultrawide camera (f/2.4), and 12 MP camera with F/1.9
Storage: Available 128 GB, 256 GB and 512 GB
Key Specs for the iPhone 14 Pro
Here's a basic breakdown of the iPhone 14 Pro:
Price: $999
CPU: A16 Bionic
Display: 6.1 inch OLED display 2556 by 119 pixels at 1- 120Hz
Weight: 7.3 ounces
Overall size: 5.8 by 2.8 by 0.3 inches
Water resistance: IP68
Cameras: 48MP (f/1.8) main with 2x optical zoom, 12MP camera ultrawide (f/2.2), 12MP telephoto with 3x optical zoom (f/2.8), 12 MP (f/1.9) front camera
Storage: 128 GB, 256 GB, 512 GB, 1 TB
Design Differences
For many people, the biggest impact is the design – what you see, hold, and use on a daily basis. Both models are well built and super durable. You are sure to find them to be an exceptional option overall for ensuring long-term use.
The iPhone 14 features an aluminum frame, compared to the stainless steel frame of the iPhone 14 Pro. The Pro has a much more durable frame, which could mean fewer risks of damage when you drop it, or it hits something hard.
There are a few more things to consider about the design. For example, the Pro features a triple camera – excellent for those who are looking for the very best in camera access (more on the functionality of those cameras in just a bit). By comparison, the iPhone 14 only has a dual camera (which still is enough and certainly a good option if you do not need or want the third option. The added camera on the phone does make the iPhone 14 Pro heavier than the standard model, but that added weight comes with some additional functionality that could be worth it.
When it comes to colors, you have the option of five colors with the iPhone 14 base model and just four colors if you go with the Pro model. Colors for the base model include: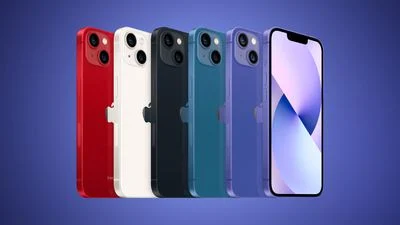 Starlight
Blue
Midnight
Purple
Red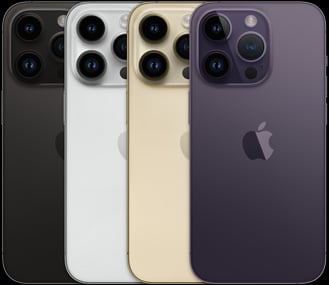 The iPhone 14 Pro features colors:
Space black
Deep purple
Silver
Gold
No matter what color feels right to you, they are all rich colors and look beautiful. Choose what works for your needs.
Overall, the iPhone 14 is a smaller version than the iPhone 14 Pro, but it is still highly impactful overall. Both models are dust resistant and offer IP68 water resistance, which helps to keep the interior components protected from the environment and most types of risks.
The Dynamic Island
A noticeable difference between the iPhone 14 and the iPhone 14 Pro is the missing notch. Apple did away with the notch. It replaced it with something called the Dynamic Island. It is more of a pill-shaped design to it. This cutout of the frame is where you will find the front camera as well as the sensors for it. The Pro also has more animation and widget features embedded in it within this area. This is not changed in the iPhone 14, though.
The dynamic island is pretty interesting and certainly an upgrade from previous models. It provides several alerts that show up within this area. More so, with a bit of artificial intelligence built into it, the Dynamic Island will adapt to what you are doing on its own over time.
Here is an example of how this may work. Let's say you are using the phone. The Dynamic Island becomes a larger square. This area widens and shows you details about the call, such as the duration of it. When you want to use Apple Pay, the Dynamic Island is a smaller square.
This is a significant change in the way the device works and the underlying software within it. It's a nice and interesting upgrade for the iPhone 14 Pro.
Price Differences
For many people, one of the biggest questions is – which is the best price, the iPhone 14 or the iPhone 14 Pro? The good news is that the price hike on these phones is a bit easier to handle than in previous increases the past, which could make now the ideal time to buy a new phone if you are thinking about doing so.
The iPhone 14 is priced at $799
The iPhone 14 Pro is priced at $999
There could be promotions out there, and some locations may see a different price point for these phones, especially if you are purchasing them internationally.
Also, note that while the Pro is a higher price by a considerable amount, its feature differences could make up for that for many people. In other words, price is just one component of what you have to look for when comparing your options in these phones.
Camera Differences
For many people, the cameras are the biggest factor when it comes to choosing a phone because photo quality (especially for TikToks and selfies) is critical. The good news is that both cameras are excellent and will be impressive no matter which model of phone you select.
Let's break these cameras down some.
The iPhone 14 features a dual camera located on the back of the phone. This includes a 12 MP main wide camera as well as a secondary ultrawide camera. There is not a lot of upgrade from the iPhone 13 in terms of pixels or resolution. However, you will find it has been upgraded to the iPhone 13 Pro version. That is, you get a little bit of a wider aperture of F/1.6 rather than the f/1.5 that was on last year's model. It's hard to notice this amount of difference, though.
For those serious about cameras on their smartphones, the upgrade is easy to see in the iPhone 14 Pro. This model includes a 48 MP main sensor added to the phone. In addition to this, there is a 12 megapixel ultrawide sensor added to this model. This provides a higher aperture as well as a 12 megapixels telephoto sensor.
Don't forget the zoom
You will also find that the upgrade to the Pro provides you with three times optical zoom. That becomes possible because of the telephoto lens and the 15 x digital zoom on the iPhone 14 Pro. By comparison, the iPhone 14 base model does come with 5 x digital zoom. The difference is that it does not offer the optical zoom.
Also notable, the Pro model also provides ProRES. This allows for users to shoot 48 megapixel raw shots, something that you cannot do as easily with other models.
Features on the cameras
Both phones offer some great features for the cameras. That includes Portrait Model with built-in Depth Control. There is a Night Mode, Cinematic Mode, and Photographic Style option on both models. The phones all feature Action Model and Photonic Engine, which could help to improve results in low light images and conditions. If you typically shoot in this type of scenario, you'll benefit from this upgrade.
Front camera differences
The front camera of the iPhone 14 and iPhone 14 Pro are the same. It is a 12 megapixel camera. It has a wider aperture of f/1.9. In addition to this, it also offers autofocus for the first time. This can significantly enhance the results in terms of making video calls and taking selfies, creating a more seamless, easy operation.
Display differences
When it comes to display size and resolutions, you will find not much has changed from the previous year's model.
The iPhone 14 maintains the 6.1-inch screen that was on the iPhone 13. The iPhone 14 Pro also has a 6.1 inch (there is also the Pro Max which upgrades this to a 6.7 inch screen).
You will notice some differences in the displays, though. Each model of the iPhone 14 offers an OLED panel, which improves the quality of the visual display significantly. You also will find Haptic Touch, HDR support, and True Tone are all available. In addition to this, the Pro version has much more, including a power efficiency model which allows you to dim the screen in a smarter manner.
The ProMotion feature of the iPhone 14 Pro model is a nice change. The ProMotion adaptive refresh rate was on the previous model as well, though the latest model lowers the minimum refresh rate by just 1 Hz (which is really not noticeable). However, that helps to create better battery saving function.
When it comes to brightness, you may notice a few changes here, too. The Pro model features a big jump to 2000 nits at the peak brightness function. If you are using your phone in direct sunlight or bright light indoors, you can easily appreciate this benefit and upgrade.
Also in the Pro model is the Always On Display feature. This is new for iPhones though you will find it on other types of Android devices pretty often. In short, it lets you see information on your screen without actually unlocking it. By just picking up the phone, you can see some basic information based on what is under your lock screen. That's nice for seeing a text message when it comes in or looking up data.
Spec Differences in iPhone 14 and iPhone 14 Pro
Take a look at some of the specs that you will notice on these two versions of the latest version of the iPhone.
Operating system
The iPhone 14 Pro (along with the iPhone Max) is the first of the available Apple phones that will use the A16 SoC. The A16 SoC is the first chip built on a 4nm process. Designed by Apple, the A16 improves the peak single-core frequency of the two -performance core cluster. This is an upgrade of about eight percent from the A15. This allows it to now reach 3240 MHz.
What does that mean in terms of performance? It's easy to see that at peak performance, the A16 is going to work at a massively better level. This could help by improving the phone's power draw compared to other models. It also allows for denser transistors and a better physical footprint. It can process faster and has a better level of fundamental speed. If you want a faster and more efficient phone, this could be the operating system to check out.
The A16 features:
A 6 core CPU with 2 performance and 4 efficiency cores
A 16 core NPU (Apple is calling this the Neural Engine)
50 percent more memory than the previous A15 model
Better functionality for 3D gaming
Improved computational photography features
Faster performance overall
Now, these are some great features for the iPhone 14 Pro, but it is not a huge jump ahead (it is hard to see a large level of improvement in many phones today.) The new chips and functionality were not necessarily done to improve speed, though. Rather, they were designed to provide better feature functionality.
At the core of this is the fact that the chip's new ISP is in place, which gives users more features for their camera as well as more overall fidelity. Also notable is that the display engine has seen a bit of an upgrade with the new display that is always on and the replacement of the notch with the Dynamic Island.
By comparison, the iPhone 14 maintains the A15. There is no doubt this is a good option, and it is faster than most other SoC phones on the market today, but the Pro comes in with the new A16 to further improve functionality.
RAM
When it comes to RAM, we do not see any upgrade here. The iPhone 13 Pro and the iPhone 14 Pro feature 6 GB of RAM, which most would say is far enough to create the functionality desired.
Storage
When it comes to storage, the same features are present that were on the iPhone 13. That means for the iPhone 14 base model, you can choose from 128 GB, 256 GB, and 512 GB. The Pro model also offers a 1 TB, which provides an incredible amount of storage and performance for just about any need you may have.
Battery specs
There are some differences in the batteries between the iPhone 14 models. These are measured by the number of hours of use. You can expect 20 hours of battery life for the standard iPhone 14 model. For the iPhone Pro, Apple promises 23 hours of life from your battery. That's nearly a full day of use and most certainly can provide an excellent level of performance for needs.
Which Phone Is Right for You? iPhone 14 or iPhone 14 Pro?
There are a lot of things to think about when comparing these two phones. To provide some key insights based on use, consider the following.
The design consideration
Both phones are not significantly different in terms of weight or overall feel when it comes to the design compared to previous models. The back of the Pro has three cameras, and they do take up more space because of their size and layout. It's hard to tell from the back that you have a 14 and not a 13, though.
The front display is where you will see some differences in the Pro models. Without that notch, you have the Dynamic Island present. That's a cool feature, and it feels like a significant upgrade. This is also where Face ID functions from, which is why this area is still larger than what you may find on some Androids.
The iPhone 14 doesn't seem as different from older models and feels like a simpler upgrade as a result. If you really do not like the notch and want the features of the 14 Pro with the third camera, it's wise to make that upgrade happen.
Which performs the best?
One of the most common questions is which one performs better. The good news is that both models do a good job here. You may not even notice much of a difference in performance between these models. They are both powered with an upgraded version of the A15 chip that was used for the iPhone 13 models. The difference is that the iPhone 14 Pro goes one step further and offers the next level, which is the first one to offer 4 nm processor in all Apple smartphone devices.
Overall, the performance of these phones is already considered significant overkill from what the average user actually needs. That means that most of the time, you will find these to be a solid buy no matter which version you turn to.
When it comes to battery life, you are certainly going to get a better result from the iPhone 14 Pro with 23 hours of video playback and as much as 75 hours of audio playback. The iPhone 14 base model offers 20 hours of video playback and 80 hours of audio playback.
Which camera is best?
The camera technology released on either of these models is phenomenal, and you will be able to take pretty clear photos with it. Yet, this is where the phones differ the most overall.
The iPhone 14 Pro stands out because of the 48 MP design on this camera. This allows the main camera to utilize quad pixel technology. This enables the camera to adapt to the photo as you take it. You'll notice this in the way the camera functions when using it.
Both cameras offer Photonic Engine, which is a new feature for Apple. It improves overall function in mid- and low-light situations. You may notice this more so if you are continuously working in these types of light conditions with 2 x on ultra wide camera and 2 x on the True Depth camera. The main camera gets 2.5 X. On the Pro model, you get better improvements with 2X on the main camera as well as 3x on the ultra wide camera and 2X on the Telephoto camera. The True Depth camera reaches 2X.
Don't Overlook the iPhone 14 Pro Max and iPhone 14 Plus
There are two other phones in the lineup of releases for this year. Here's a quick look at the differences between them.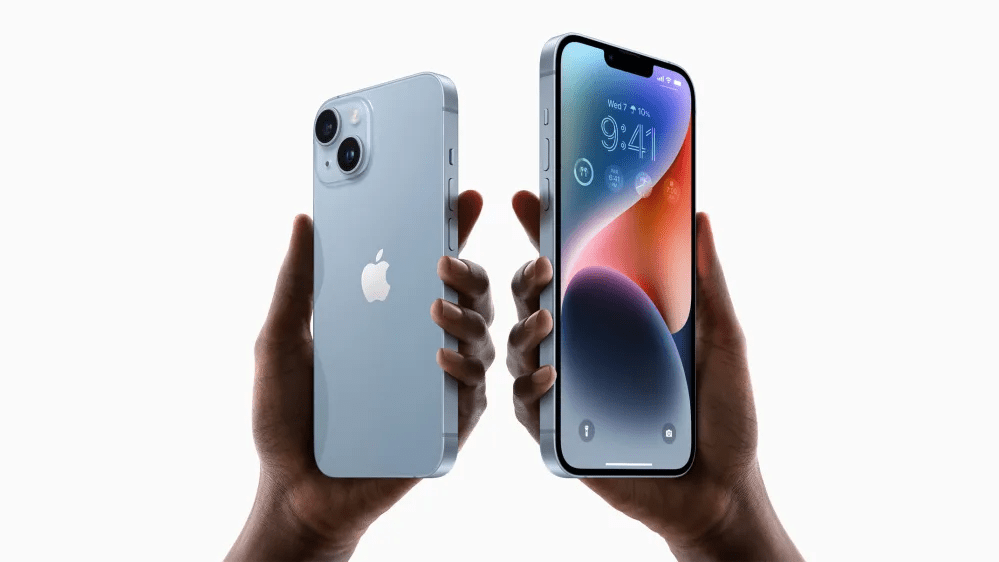 iPhone 14 Plus:
This model features:
Size: 6.7 inches
Resolution: 2778 by 1284 pixels
PPI: 458 ppi
No ProMotion
No Dynamic Island (the notch remains)
No Always On feature
800 nits is the max for indoor and outdoor
HDR brightness is 1200 nits maximum
True Tone included
Haptic Touch included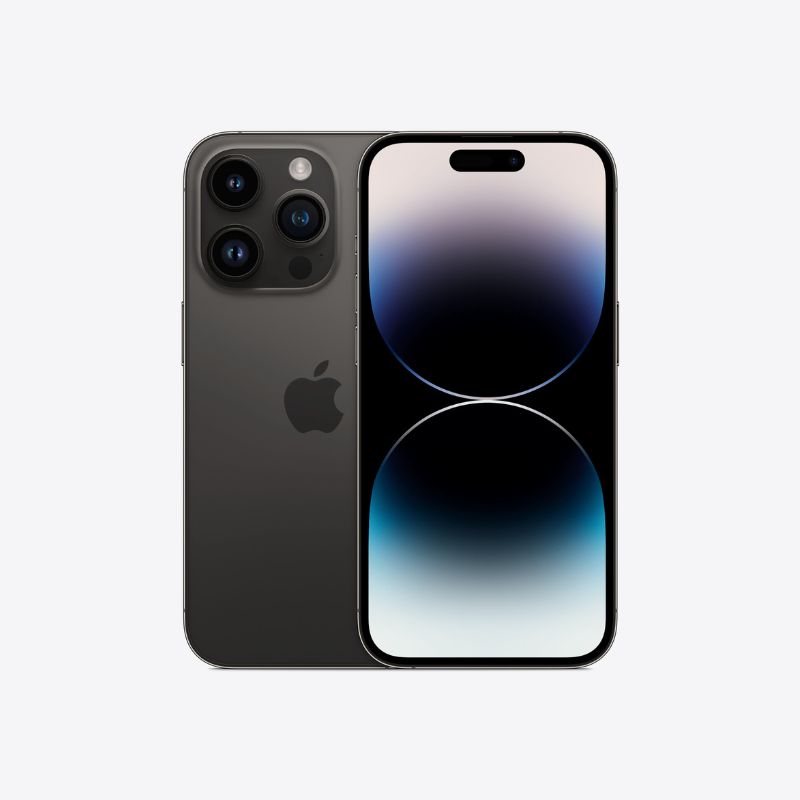 iPhone 14 Pro Max:
This model features:
Size: 6.7 inches
Resolution: 2796 by 1290 pixels
PPI: 460 ppi
ProMotion included
Dynamic Island included
Always On Display included
Brightness: 1000 nits max for typical needs
2000 nits max for outdoor brightness
1600 nits maximum for HDR brightness
True Tone included
Haptic Touch included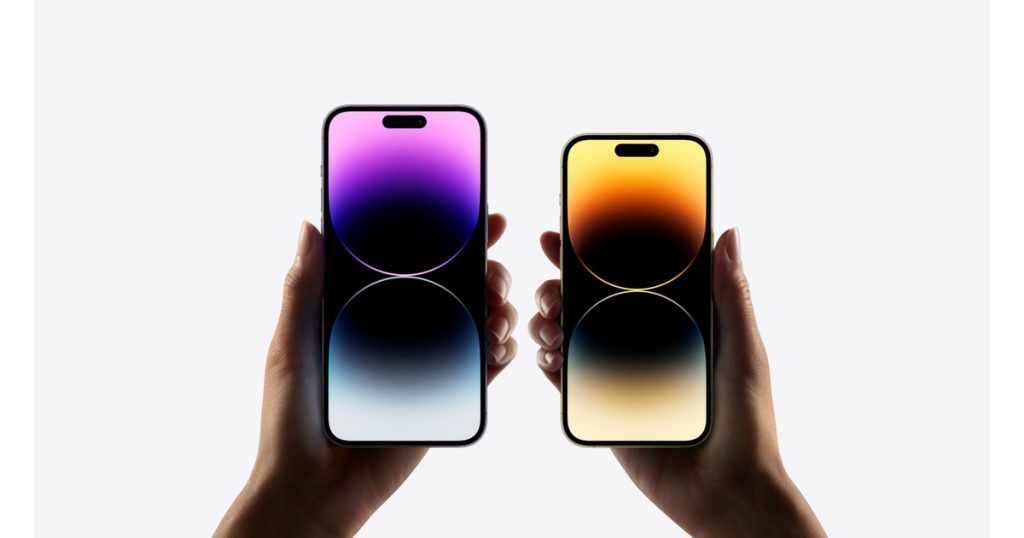 In short, the iPhone 14 Plus is a bigger version of the base model, while the iPhone 14 Pro Max is a bigger version than the iPhone 14 Pro, with some differences.
In other words, if you are trying to decide which one is right for you, don't just focus on size since you can save some money with the iPhone 14 Plus instead of going for the feature-heavy Pro model.
Which Is the Right iPhone for Your Needs?
Which one should you buy? Both the iPhone 14 and the iPhone 14 Pro are solid options and very similar. If you are looking for a bigger display and better camera function, the Pro model is the route to take. Remember that the iPhone 14 Plus gives you a bigger size (if that's what you're after). Yet, the added features of the Pro make it a solid buy.