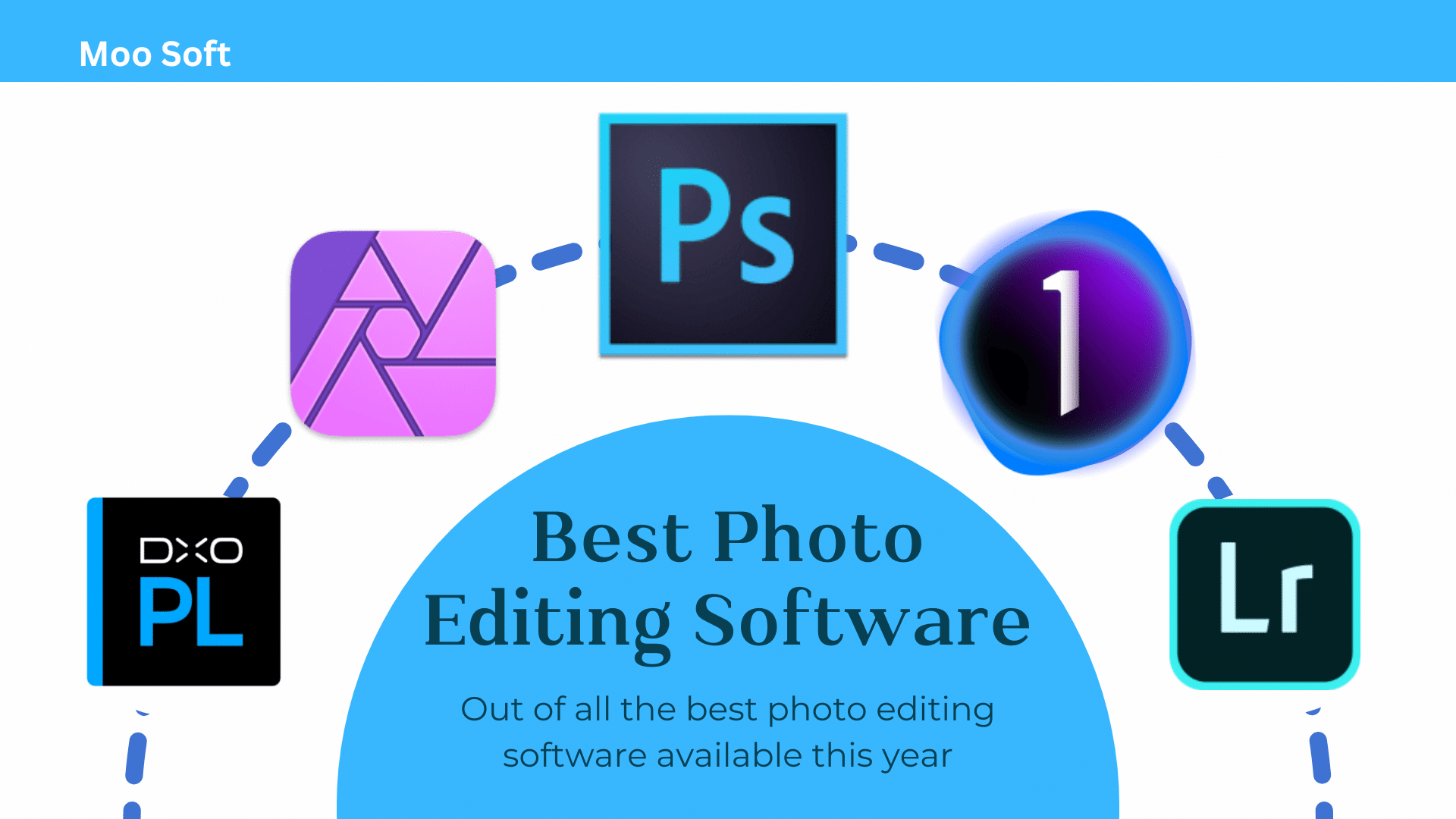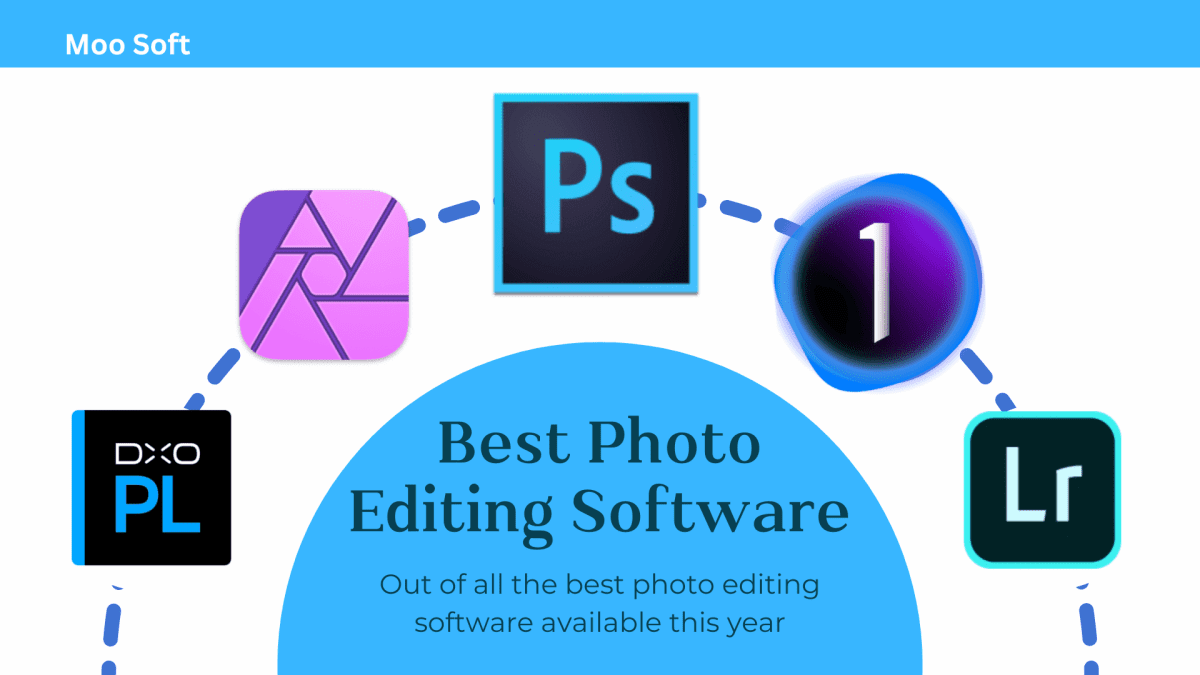 Best Photo Editing Software For 2023
As a category, photo editing software is more than 35 years old. Before Photoshop came on the scene, photo editing wasn't done digitally; it was an analog process often executed in a darkroom using crude tools, including glue, tape, and X-Acto knives. Photographers were often able to achieve the effects they were looking for by controlling the exposure time of certain sections of their images as compared to others. In those days, the types of effects and how well they were carried out greatly depended on the skill of the retoucher who was doing the work. The kinds of things you could do to a photo were very limited, and the results were extremely basic.
The breakthrough of Photoshop allowed photographers to divide an image into pixels and manipulate them as an artist might manipulate a watercolor or an oil painting using brushes and other tools, such as stencils and rags. Photoshop lets you zoom into very small areas of your image and make precise adjustments. Or, you could apply effects to your entire photo.
Photoshop was one of the first ways photographs became digital. New cameras allowed photographers to easily capture and store thousands of shots, and the resolution of the images expanded along with Photoshop's ability to edit them. More and more photographers started converting their entire workflows to digital processes, from shooting to editing to archiving, so other software tools besides Photoshop came on the market to handle some of these other operations. The publisher of Photoshop, Adobe, released a program called Lightroom that was more closely designed around a photographer's workflow as opposed to primarily being dedicated to just one task — editing images.
In 2003, Adobe made Photoshop part of its Creative Suite (later updated and renamed Creative Cloud) collection of creative apps and tools, and starting in 2011, it started billing users on a subscription basis for the software versus charging a one-time price. This and the need for more workflow features led other developers to release Photoshop competitors that, in some cases, beat Photoshop in terms of specific features and price.
Below, we'll take a look at both Photoshop and a few of its alternatives and tell you which package may be best for you based on your needs and budget.
Adobe Photoshop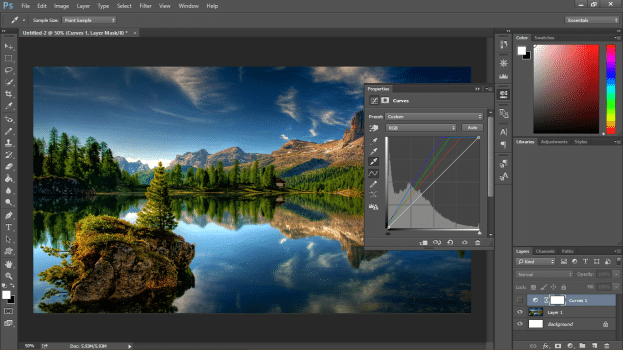 Not least because it's been around longer than any of the other packages mentioned here, many people believe that Photoshop is still the king when it comes to capabilities, functionality, and an elegant interface. Certainly, Photoshop integrates very well with the other components of Adobe's popular Creative Cloud collection of apps and tools.
One of the software's key features (that's been copied by many of the other packages on the market) is its ability to edit an image in layers. Layers overlay each other, and you can set which layers are transparent versus opaque, and to what degree. Different visual effects can be had by altering how each layer interacts with all the others and by rearranging the order in which all the layers appear.
Photoshop was built from the ground up to handle photographs, although it can be equally applied to hand-drawn illustrations or graphic designs created from scratch. But photo-specific features like lens correction, gamma correction, and color profile adjustment make the package especially alluring for photographers and retouchers who deal with photographs all day long. With Photoshop, it's easy to work with the large "Raw" image files digital cameras produce.
The creators of Photoshop considered early on how users would work with the tool and took behavioral patterns into account when building macro, preview, and undo features. Using Photoshop, it's very easy to see how an image can look with a filter applied before you actually apply it and to "step back" 20 steps to get to a previously existing version of your image. If there are actions you apply repeatedly, it's simple to execute them automatically on a whole folder of documents.
A strong argument can be made that these days, Photoshop does more than ever. Today, the program integrates so-called "artificial intelligence (AI)-powered neural filters" that can let you change a person's mood, age, or gaze. There's powerful functionality to do things like tweak facial hair and clothing selections for images of people and models. You can now quickly replace a sky or a background or restore an old torn or deteriorated photo with one or two mouse clicks. The Landscape Mixer function lets you change the season of an image, while the Color Transfer function helps you subtly make one image look more like another in tone and color.
The software's intelligent selection tools arguably beat those of any other package on the market, making Photoshop especially well-liked by artists producing heavily edited and/or composite images. The program doesn't ignore what uses creators are designing their images for, so there's no shortage of web-friendly file formats you can open and save documents to and from. There are also tools that help web designers take into account mobile devices as well as create animated images for the web.
There are far too many features that Photoshop has to cover here, but the software does have a few downsides — including its price. If you only need to use Photoshop for a short time, you could make an argument that its cost is a bargain, especially considering that at one time, the package carried a $999 list price. But the relatively low per-month expense (depending on which version of the package or application bundle you sign up for) slowly adds up over time. Fortunately, if you can get by with less functionality, Adobe offers the more limited Elements and Express versions of the program that also include in-app hints and tutorials.
Another factor potential purchasers should consider is that Adobe's future plans for Photoshop include moving some of its features and functionality to other tools in the company's Creative Cloud library. There's also a 100-percent web-based version of the package being tested in a beta version. So if you're thinking about making a long-term commitment to Photoshop, it might be worth investigating what Adobe has in mind for the product's capabilities and direction.
Adobe Lightroom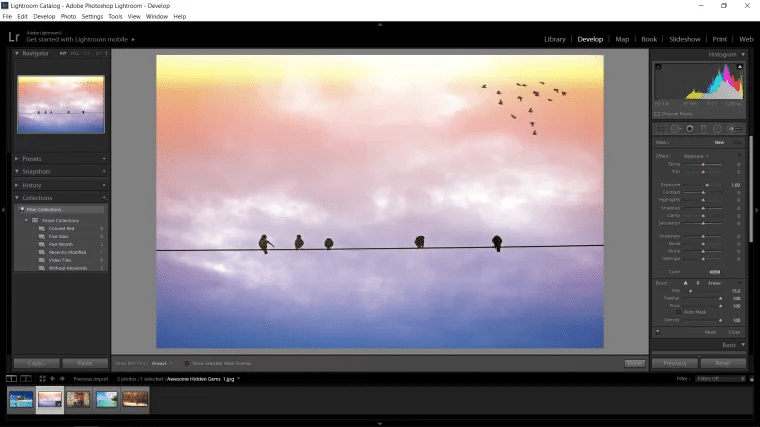 Whereas Photoshop was built from the ground up to be an editing application for photographs, Adobe's Lightroom was designed more to be an organizing tool for photographers, with some image-editing functionality thrown in. It's particularly handy for photographers that have shoots in which they produce hundreds or thousands of photographs that all need to be categorized and/or rated.
These days, many photographers use both packages in concert with one another. It's true that Lightroom doesn't have the powerful ability to work with layers like Photoshop does, making it difficult to carry out the same kinds of edits you can execute in Photoshop. But overall, file locations (including in the cloud), syncing, and transfers are more easily managed with Lightroom.
First introduced in 2006, Lightroom is referred to as a "non-destructive image editor." This means that it saves your original images and all the edits you make to them separately. This allows you to almost instantly go back to previous versions of your edited images.
Lightroom's AI-powered subject and sky masking tools allow you to apply presets or filters to just those areas of an image. The software's red-eye removal tool uses AI to automatically accomplish this common task. Unlike Photoshop, there's functionality supporting side-by-side comparisons of the same image that allow you to see what your picture will look like with and without an edit.
Lightroom is particularly adept at providing fine grading, tone, color, and exposure controls, as well as offering extensive control over image noise and sharpening. You can save many of these settings and use them for batch processing of scores or even hundreds of images with just a few mouse clicks.
Lightroom is specifically designed for sharing photos over networks and the web. The latest version of the package provides a "Discover" photo-sharing community feature that lets photo enthusiasts "remix" the work of other photographers. Adobe has also added features from Photoshop, including the ability to auto-select people, objects, and backgrounds and do content-aware removal. In addition, Lightroom's interface has been improved, so it can now be used with touchscreens.
Like Photoshop, Lightroom is available only by subscription. Some subscription plans bundle Photoshop as well as the Classic version of Lightroom, which has a slightly larger feature set aimed at more serious photographers. The price of a Lightroom subscription varies based on your bundle and the amount of cloud storage you order.
Phase One Capture One Pro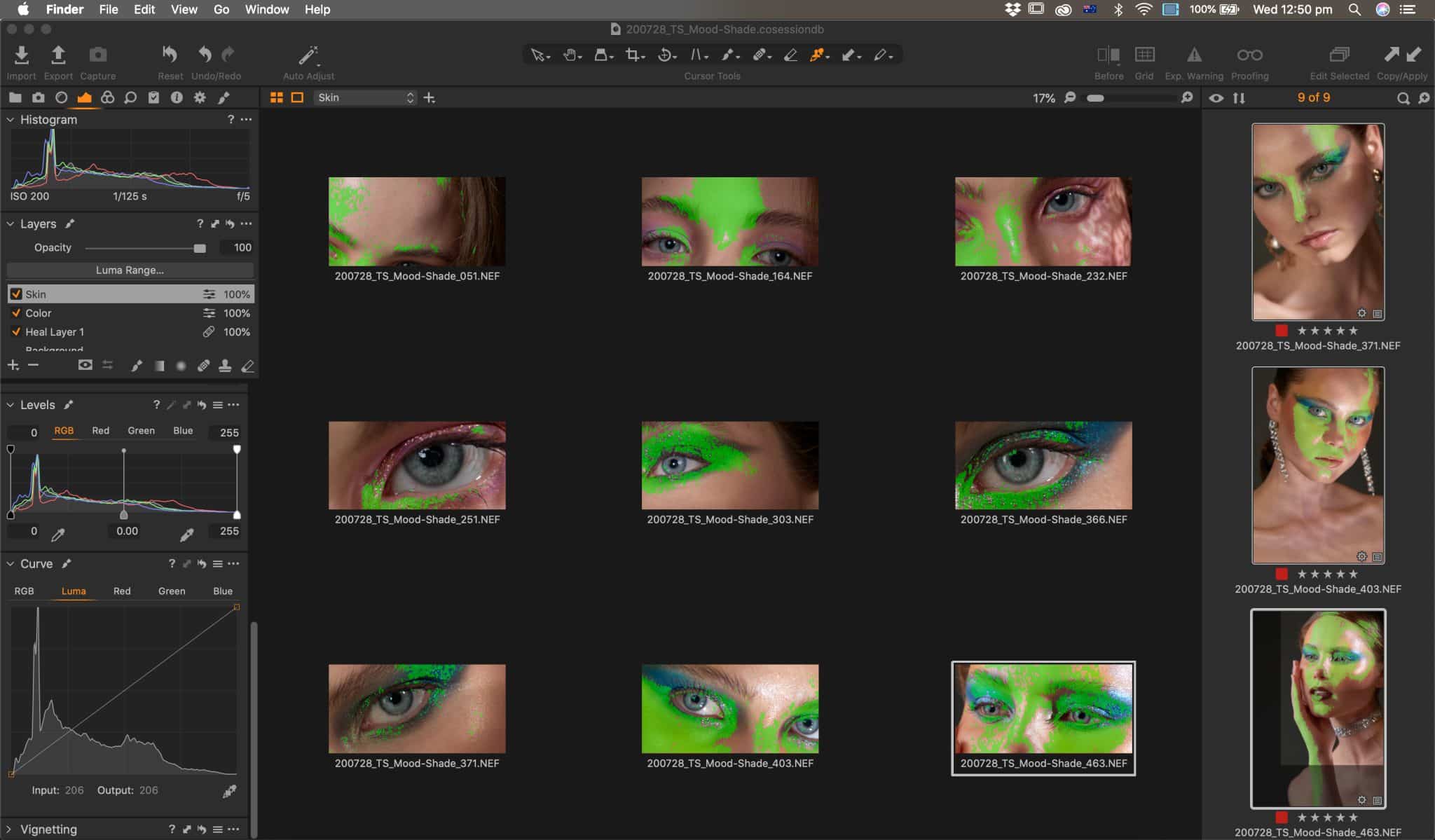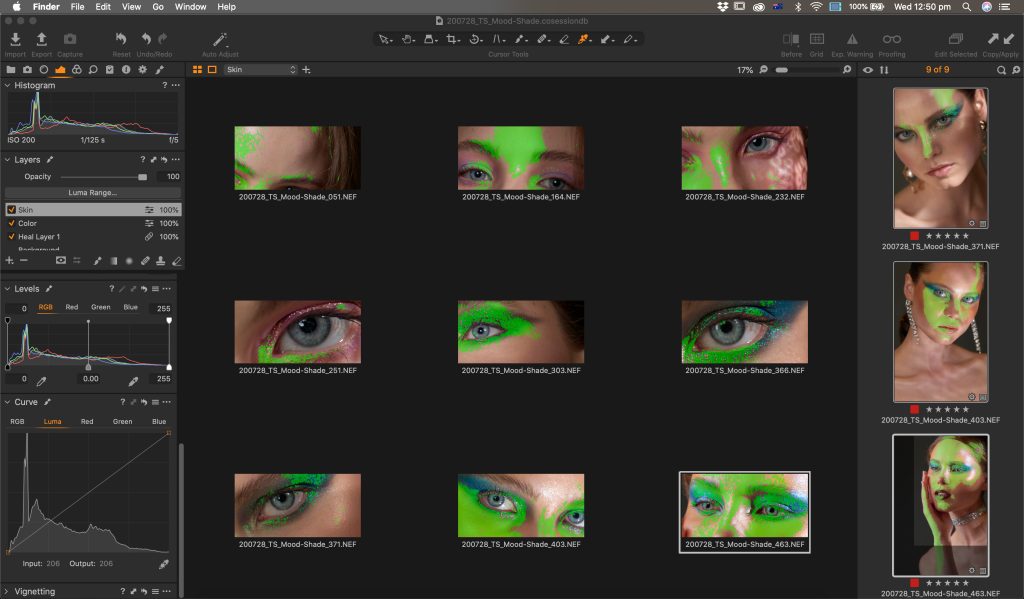 Aimed at "prosumer" (a middle ground between professional and consumer) users, Phase One's Capture One Pro is a serious product with outstanding Import and Raw file conversion capabilities. Like Photoshop, the package utilizes layers for editing, and it's designed to optionally use a tethered digital camera (hence the name "Capture One").
For some popular Canon and Sony cameras, tethering can be wireless (you can even control the shutter on some Canon models). The tethering functionality provides a live monitor view and controls for your camera settings.
Using the software's Speed Editing features, you can make use of keyboard shortcuts to pull up and control adjustment sliders. As on some of the other packages listed here, there are panorama stitching and high dynamic range (HDR) image merging features. There's also a dehazing tool that "uses deep analytic algorithms to assess and automatically adjust contrast, saturation, and a matrix of other parameters to remove haze," according to the developer. Additionally, there are smart adjustment tools (which make different-looking photos appear more similar), styles for individual layers, AI-assisted grouping/culling of shots, and live collaboration features.
When you first install Capture One Pro, you can customize its layout, and the software will set up its hardware acceleration based on the system it's running on. There are multiple views named according to the type of work you're doing, including Tether, Library, Shape, Adjust, Style, Refine, Export, Color, Quick, and Metadata.
There are also tabs for Webinars, Tutorials, What's New, Support, and Plug-in Shopping. Many of these functions open corresponding pages in your web browser. Other tools let you customize which buttons and controls appear on the screen, and you're able to move menus, panels, and views. Like Adobe's Lightroom, there's split-view functionality to see "before" and "after" views for edits simultaneously.
Capture One Pro offers an attractive interface, fast importing of images, and high-quality photo adjustment tools, but it comes up short in terms of sharing and exporting functions. A Cloud Transfer feature is present, but it's primarily for moving photos back and forth between a desktop computer and an iPad.
Capture One Pro has a very steep subscription cost, although it's possible to buy the package outright for a not-so-steep price. You can also install the software on up to three computers with each purchase. There are dedicated versions of the package to support the Raw file formats of different brands of cameras (Sony, Nikon, or Fujifilm). For iPad users, a separate storage subscription is required.
Affinity Photo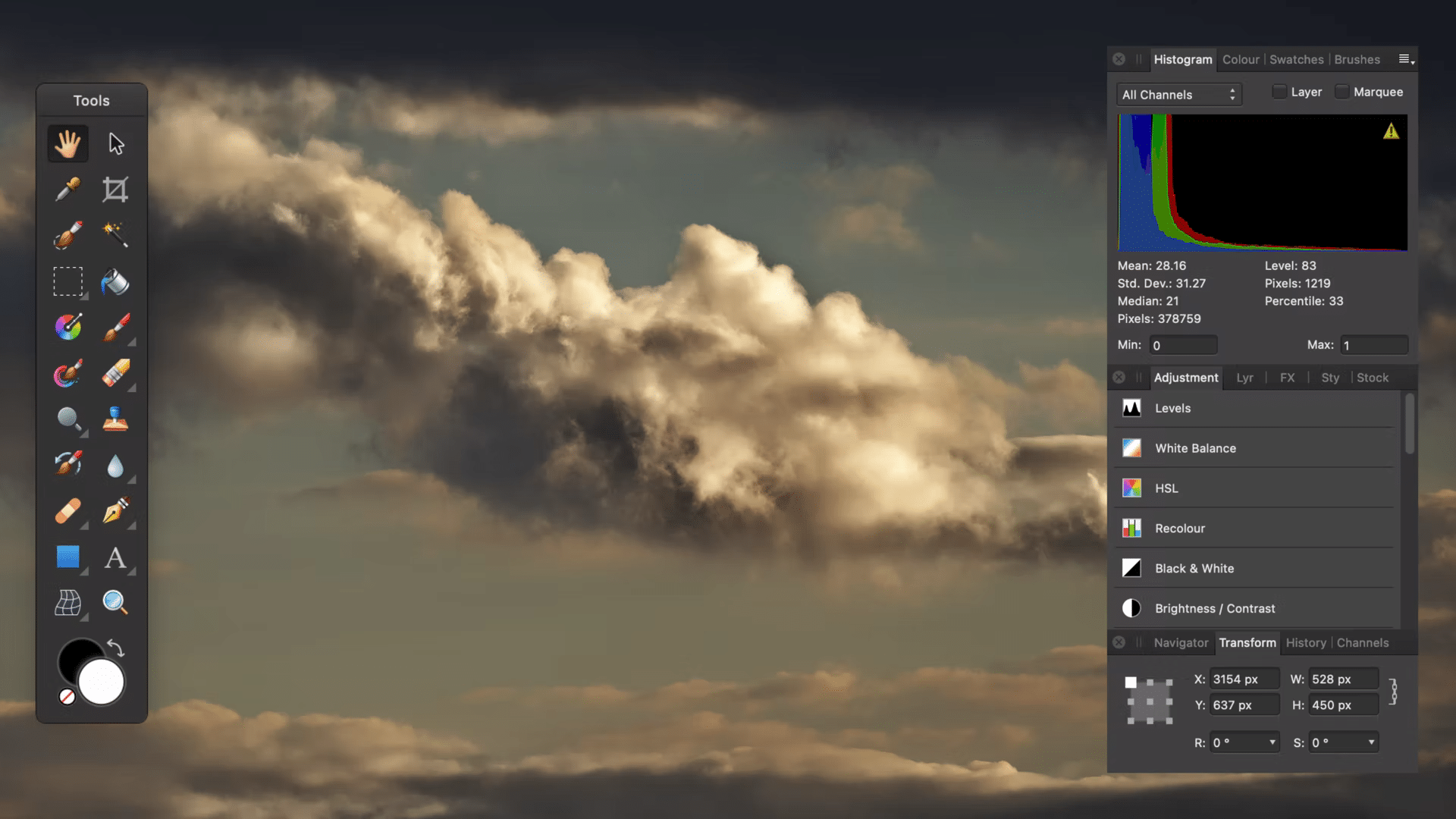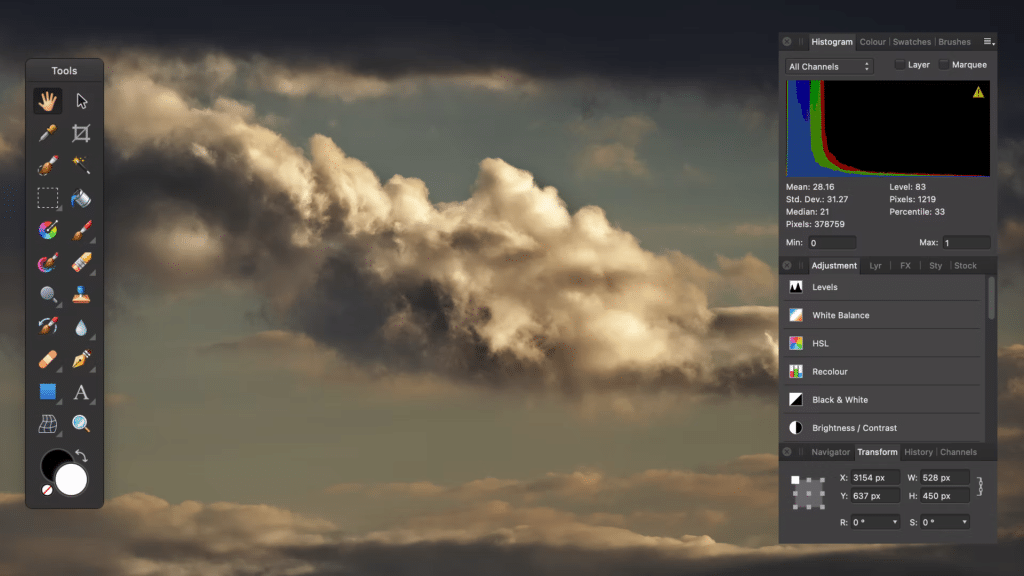 As a cheaper alternative to many of the editing tools listed here, the primary appeal of Affinity Photo is its pricing model. Affinity Photo is sold on a one-off purchase basis (you pay once, and then you own it), not as a subscription. This can be particularly appealing for those users who are wary of the costs of subscription-based products adding up over time. And even Affinity Photo's one-time price (especially for its iPad version) is cheap enough to raise eyebrows among buyers.
The low price certainly doesn't hold Affinity Photo back in terms of functionality. The software supports layers-based non-destructive image editing and smart objects. There are professional-level editing features, and Affinity Photo lets you work on Raw images from digital cameras and other devices. The package lets you do merging of HDR images, focus stacking, panoramic stitching, 360-degree photo editing, and batch processing. And it will even let you open and work with existing Photoshop PSD files.
In fact, for a number of specific functions, Affinity Photo is considerably faster than Photoshop, and it doesn't require the same significant memory and disk space overhead in order to operate. Affinity Photo's performance on older hardware or operating systems (on which Photoshop may or may not function) will give Photoshop a run for its money.
While Affinity Photo doesn't have Photoshop's AI-based neural filters, it does offer what are called "Personas," which let users customize toolsets for different jobs. The Photo Persona is designed for straightforward image editing, while the Develop Persona is meant for processing Raw image files. The software's Liquify Persona is meant for heavy retouching, while the Tone Mapping Persona is designed for working with HDR images. Lastly, the Export Persona is for the customization of your output files.
As with Photoshop, there's a significant learning curve for Affinity Photo. But unlike other options listed here (especially Lightroom and Capture One Pro), there are no digital asset management features included in Affinity Photo.
If you feel that Affinity Photo doesn't offer enough or the right kind of functionality for you, its developer Serif also sells the Affinity Designer and Affinity Publisher packages. These are aimed more at graphic designers and desktop publishers, respectively. Also sold on a one-off price basis, they integrate well with Affinity Photo as Photoshop does with Adobe's Creative Cloud suite.
DxO PhotoLab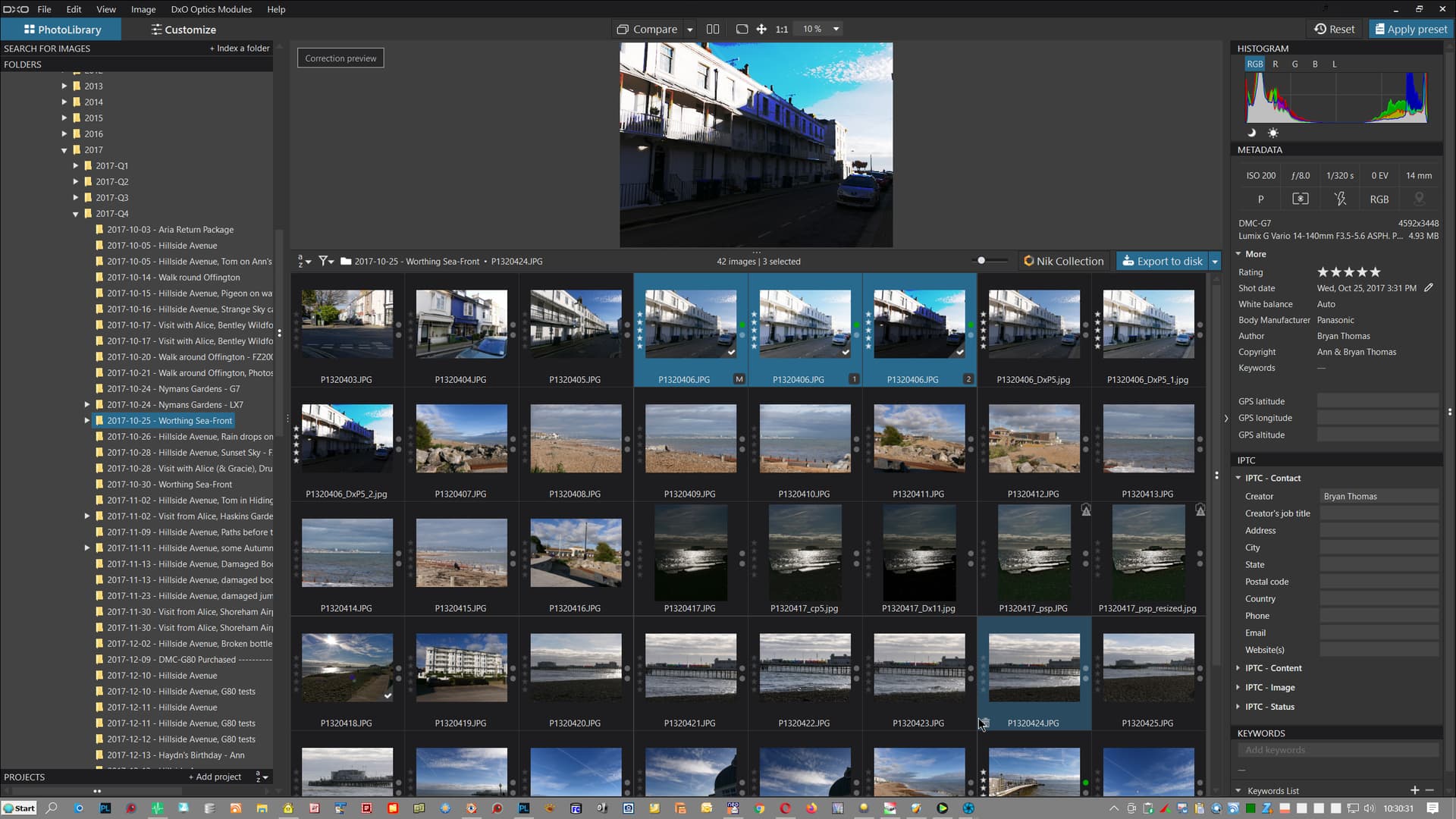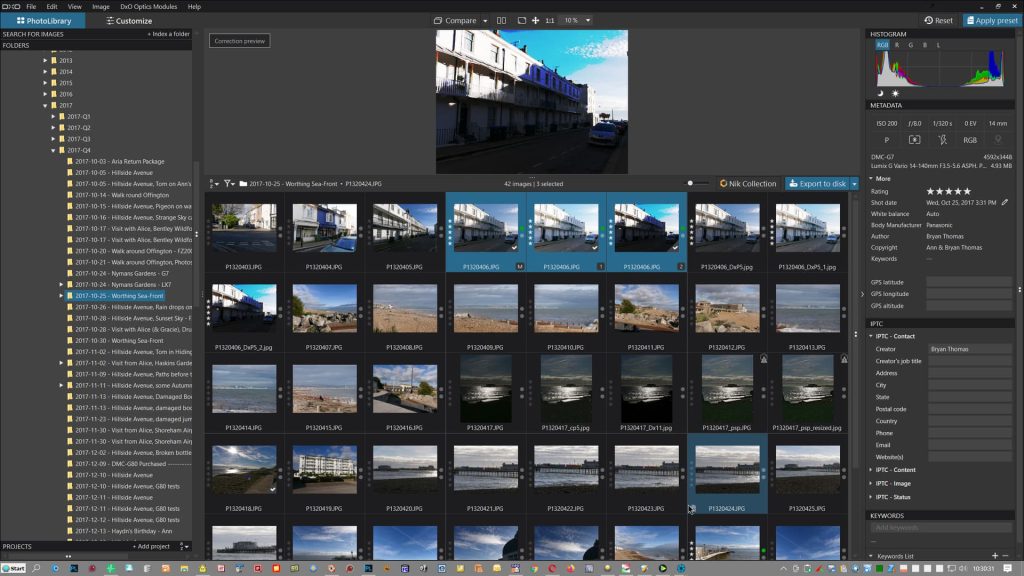 Like Capture One Pro, DxO's PhotoLab is a photo editing tool aimed at dedicated photographers. PhotoLab has options to correct photos by taking into account the characteristics and geometry of the lens and camera body used to capture each image. It uses these to offer auto-correction features, but manual editing is also possible. PhotoLab also provides superior DeepPrime XD noise reduction — quite possibly the best noise reduction functionality on the market — as well as a haze remover. (On the negative side, these operations can be slow to process.)
PhotoLab gives users the ability to manage calibrated ICC and/or DCP color profiles, editable presets, and custom color palettes. Like Capture One Pro, handling Raw camera files is sophisticated; you can either let the software's auto-correction take over or manually adjust exposure compensation, colors, and detail yourself.
The interface of PhotoLab is clean and unbusy. There are two basic modes: PhotoLibrary and Customize. PhotoLibrary is for image organization, while Customize is for editing. In PhotoLibrary mode, you can browse through images using date, f-stop, lens focal length, ISO setting, and star-rating attributes — either independently or in combination with one another. There are also a number of other handy organizational features, such as the ability to assign keywords to images and group photos into projects.
If you use multiple monitors with PhotoLab, you can easily keep all your controls on one screen while browsing your images on a second screen. Unlike other photo editing packages, however, there are fewer ways to accommodate workflows, and there's no support for the HEIC/HEIF file formats used by many smartphones.
The program's Customize mode has some especially handy features, such as a neutral color picker and the ability to make lines parallel to eliminate perspective distortion. PhotoLab also gives you smart lighting, with face detection and a spot-weighted correction mode. A microcontrast tool allows you to add amazing sharpness to images without the typical sharpness enhancement artifacts.
As opposed to, say, Adobe Lightroom Classic, there are no modes for printing, sharing, maps, or books. On the other hand, some photographers use PhotoLab and Lightroom in conjunction with each other. Like Lightroom and Capture One Pro, PhotoLab has side-by-side comparison views of images with and without edits. And as with Photoshop, you can step back in time through your editing history to go back to a previous version of your image edits.
There are two versions of PhotoLab — Essential and Elite — that are each available for a one-time cost. The more expensive Elite version is what's summarized above and includes many of the high-end features expected in a professional photo editing package. Interestingly, DxO software apps are alternatively available as plug-ins for the Classic version of Adobe's Lightroom.
Conclusion
The photo editing space has become more crowded as Photoshop has matured and transformed into a family of applications that are currently only sold by subscription. Digital camera technology has progressed and is now exponentially more sophisticated than it was decades ago when Photoshop was virtually the only image-editing tool around.
Depending on whether you're a high-volume photographer, fine artist, or professional retoucher, different tools may be better suited to your work than others. Photoshop is still the software to beat in terms of all-around photo editing, while Lightroom is particularly relevant for users who need to organize, sort, and process thousands of images. Of course, both Adobe packages come at a relatively high price, and the cheaper options (including PhotoLab) listed above may be a better bet from a cost perspective. In particular, Affinity Photo is an economical choice, while other packages that merit an honorable mention in the Photo/Image Editing category include: