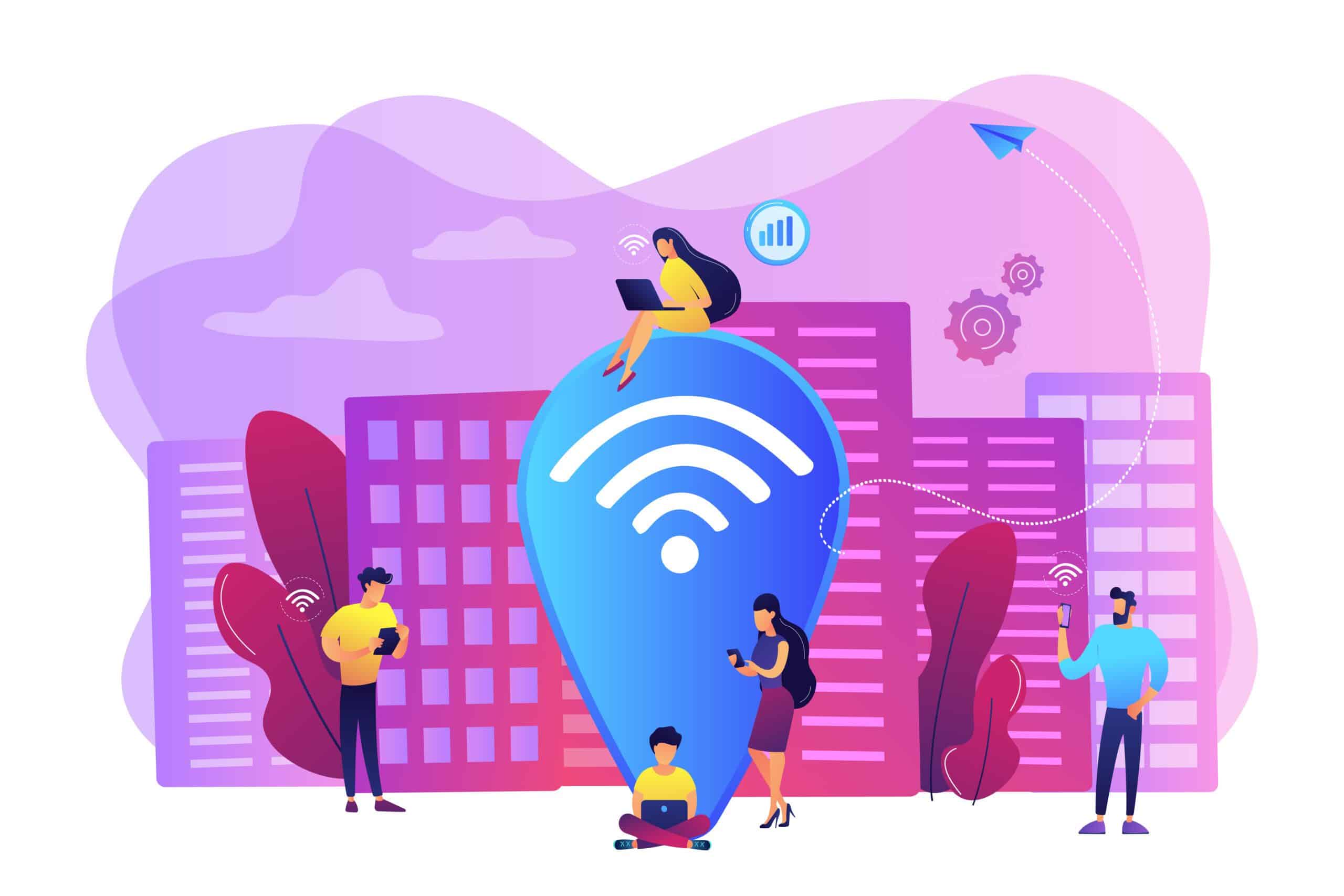 Best Wi-Fi Hotspots
Periodic problems with your Wi-Fi hotspot are inevitable. More people are online during certain parts of the day, and some locations such as rural areas have notoriously bad reception. If you are using your phone as a hotspot, you may have to charge it more often because it drains your battery. That is a nuisance.
That is also why you should consider a separate hotspot device. They are more reliable, able to connect to more devices, and can cover your needs for the whole day. It will also save your phone's battery. Keep reading to learn about seven excellent Wi-Fi hotspots you can use when you leave your house.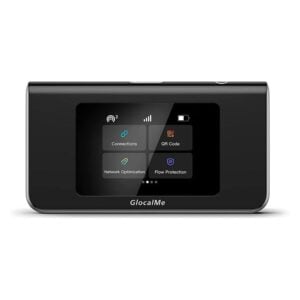 GlocalMe Mini Turbo Wi-Fi Hotspot
This hotspot is the size of a smartphone and does not need a SIM card. You do not have to add another line to your data plan. GlocalMe offers its own sets of data plans and the service does not roam. With a "pay as you go" model, you only pay for the amount of data you use. This hotspot device works well for working, camping, traveling and more.
It has 10 hours of battery life and works in over 100 countries. It is touchscreen and features 4G LTE internet connection and the ability to connect to 10 devices. This device is unlocked so you can use data from any carrier. The visual interface is user-friendly so you can see all the devices on your network and catch unwanted connections immediately.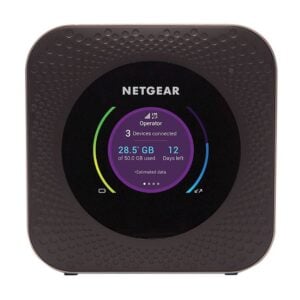 Although this one requires a SIM card and a data plan from a provider, its qualities still make it worthy of consideration. If you have AT&T or T-Mobile, though, this shouldn't be an inconvenience. It provides a 4G LTE network speed and allows roaming. If you have a lot of devices, this hotspot device is a treasure because it provides service for up to 20 devices at once. It also comes with its own Ethernet cable and a 1 Gigabit Ethernet port for wired devices. .
What's more impressive about this device is its 20 hours of battery life. This will definitely last an entire work day plus the entertainment you crave afterwards. You can download things with this hotspot at 1 Gbps and upload things at 150 Mbps. This device is from Netgear and comes with a 1 year limited warranty.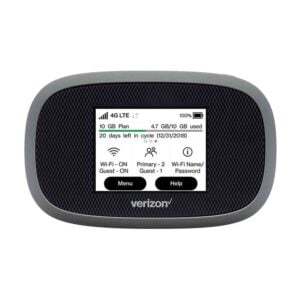 If you need a hotspot primarily for your mobile devices but are on a tighter budget, the Jetpack MiFi 8800L from Verizon may suit your needs. It can connect 15 devices at one time. If you're a traveler, it works in over 200 countries depending on the plan you have. It can remain unplugged for 24 hours but charges fast due to Quick Charge technology.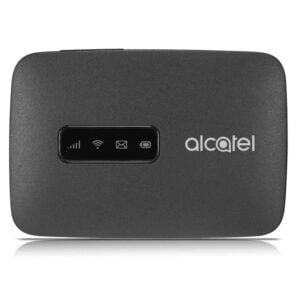 Linkzone Wi-Fi Hotspot
Alcatel's Linkzone Wi-Fi Hotspot is another inexpensive option that can connect up to 15 devices. You will still get 4G connection and it works with both Android and IOS devices. If you only need your hotspot a few hours a day, this is a good option. On the other hand, power users may need something different. This device only supports 6 hours of battery life, so it won't accommodate all day usage. The good news is that it's still portable, so its great on the way to a staycation.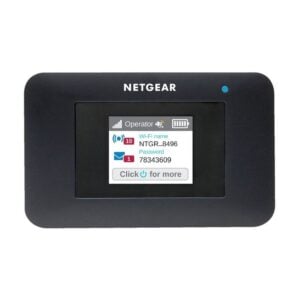 This is another option by Netgear that will allow you to make a WLAN anywhere. It has a long battery life of 11 hours and has a touchscreen display that allows you to manage your network with ease. You can see your data usage and signal strength at a glance.
This hotspot has the ability to connect up to 32 devices and has a password protected connection. It also has access control, a guest network, a firewall, and port filtering. This will all keep you business and personal data safe. The device is unlocked so you won't be stuck with one service provider.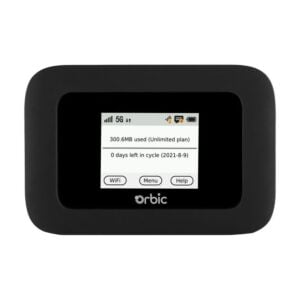 The Orbic Speed 5G UW supports up to 30 devices simultaneously. This one gets internet service from Verizon can handle the carrier's 5G network unlike other hotspots. With 11 hours of battery life, it is definitely worth considering for Verizon customers.
The downside is that it isn't portable. It is 4.92 in high by 3.35 in wide with a depth of 0.87 in. If you are on the go, this might be a turn off. It has a power button, a USB-C port and an Ethernet port. It is touchscreen with a 2.4 inch display.
This device offers a good connection but is a flop for overseas travelers. It is great if you are in the U.S or Canada but not elsewhere. It also doesn't work well on other carriers' networks. There are no parental controls either.
This doesn't mean there aren't features to boast about though. It has MAC and port filtering, port forwarding, VPN pass-through, a DMZ, and device blocking. Your Wi-Fi can be setup on a 2.4 GHz or a 5GHz frequency band. There is also a guest network option. The Orbic Speed 5G UW is a great option for U.S or Canadian consumers who don't travel overseas often.
Nighthawk M5 5G Mobile Hotspot Pro (Renewed)
Netgear offers this one for a 5G network. It works with AT&T, T-Mobile, and Verizon's networks and provides 5G hotspot. It can keep 32 devices connected at once and is the first C-Band hotspot in the U.S as of 2021. It comes with a battery life of 9 hours so it will last all day.
The fact that it has a C-Band is not a feature to be ignored. Although companies are working to make 5G connections the standard, you will not automatically get it. Why? Because your devices may not be able to pick up the necessary frequencies. C-Band can refer to all frequencies between 4 and 8 GHz, but that's not the case with the 5G we are getting. Instead, 5G for our devices will range from 3.7 to 4.2 GHz. It is not new and has been used for satellite TV for decades. Technology has progressed allowing companies to use the upper portion of the C-Band spectrum for broadcasts which frees the lower part for cellular companies.
The Nighthawk M5 will make 5G accessible so you are sure to see the difference. It is also user-friendly. The frond panel displays the date, time, signal strength, and battery capacity of your device. You can change some settings from this screen such as your passwords. You can set up separate networks and set their sizes. The device has a time based lockout function, port-forwarding, and filtering.
The drawback is its size. It is not portable at approximately 4 inches tall and 4 inches wide. It has two TS-9 antenna ports, a USB-C port, and an Ethernet port. This allows you to plug in your device to tether it. The U.S version of the Nighthawk doesn't support 5G bands used outside the U.S, so you will only get 4G connection overseas. You can get the international version to support a different set of 5G bands, but it won't work for T-Mobile.
Why Get A Dedicated Hotspot?
The terms hotspot and tethering are often used interchangeably. There is a slight difference. Tethering is when you use the data on your phone to provide an internet connection to another device. An actual hotspot is a device specifically for providing internet. It does this by connecting to the closest cellular tower. There's no harm in using your phone's tethering, but you won't get the same performance that a separate hotspot will give.
Tethering is good for the occasional and light use. It is not meant for transferring large amounts of data, or servicing multiple devices at once. If you regularly travel, have a lot of devices, or need the service for a business, you should consider a separate hotspot. Additionally, many data plans do not accommodate for massive amounts of tethering. It will also drain your battery.
A dedicated mobile hotspot is better for heavier usage for a few important reasons. First, it allows high speed coverage for up to 15 devices and sometimes more. Because they are built specifically for this, you will get a better and more reliable performance than tethering will give. You will get faster speeds, better security, and more customization when choosing who accesses your network as a guest. For example, you can see how much data each device uses.
If you don't need to use the internet much beyond just your smartphone, tethering will work well. If you have to use your hotspot for work, when traveling, or for transferring a lot of data, a separate hotspot device is worth it.
Narrowing Down Your Options
There are countless options for a hotspot. Even if you have a higher budget, it's still not desirable to pay for more than what you need. A process of elimination will make your search easier. Here's a few things you can consider:
service providers
number of devices you'll connect
how long you plan to use the device
whether you want LTE or 5G connection
hardware capacity
Why get a hotspot with 5G if that doesn't matter to you? Does it make sense to pick a device that can only be used with one carrier? What if another carrier is offering a better deal than the one you typically use? Do you need one with the capacity to support thirty devices when you only have a few? These are questions to consider.
Conclusion
There are a lot of options for Wi-Fi hotspots, but all of them are not equally worth getting. If you are not tech savvy, it is easy to get overwhelmed with options. The best starting point is what you will realistically use. You may not need a hotspot at all if you don't download much or have a lot of devices. For business owners, travelers, and other heavy users, cell phone tethering may not be enough. Getting more than what you need now makes sense, but not if it will break the bank. The best approach is to do your research and take your time. That way, you can make better shopping decisions.